SKULL OF FAME | Sean Cliver for Girl Skateboards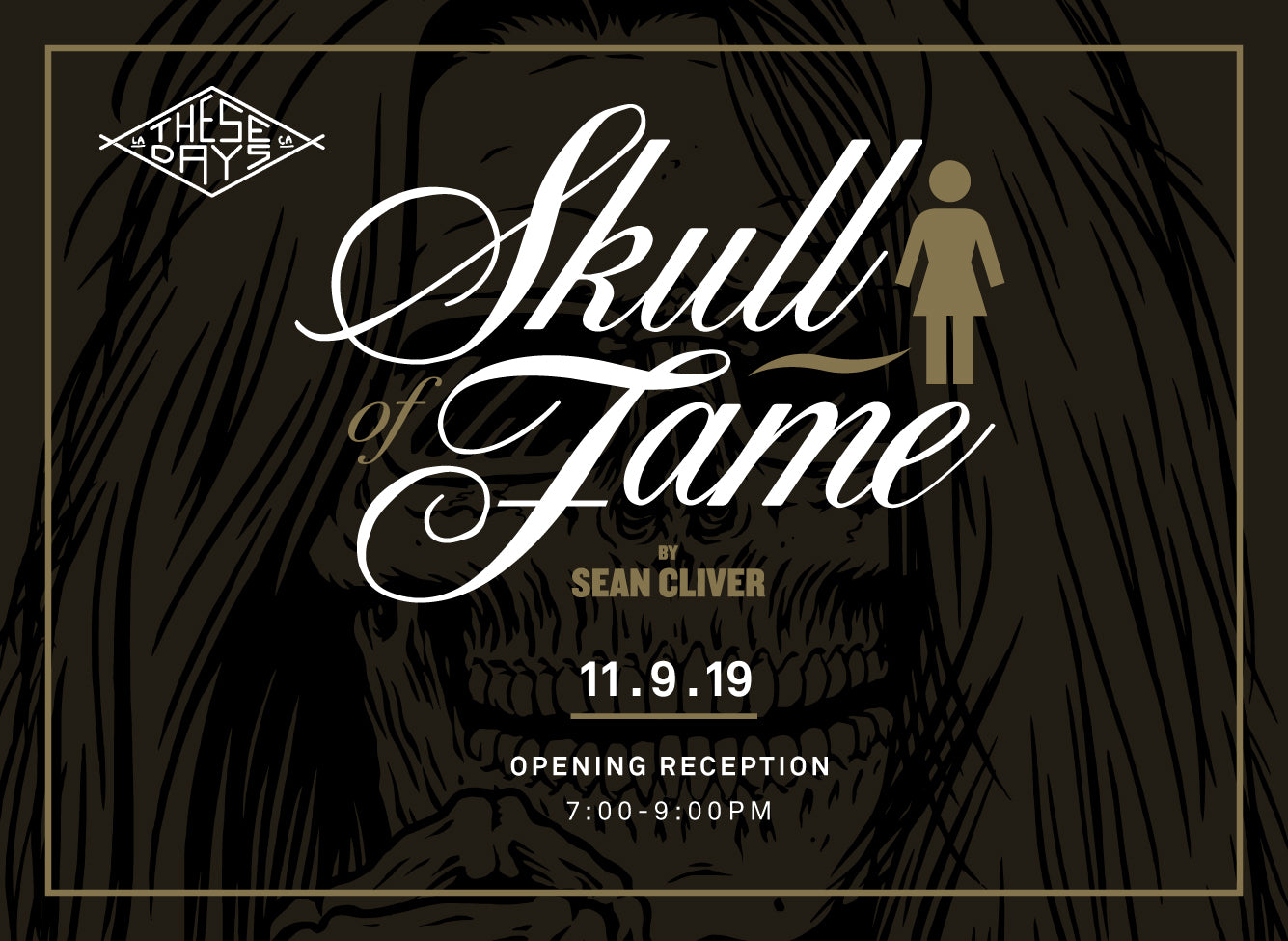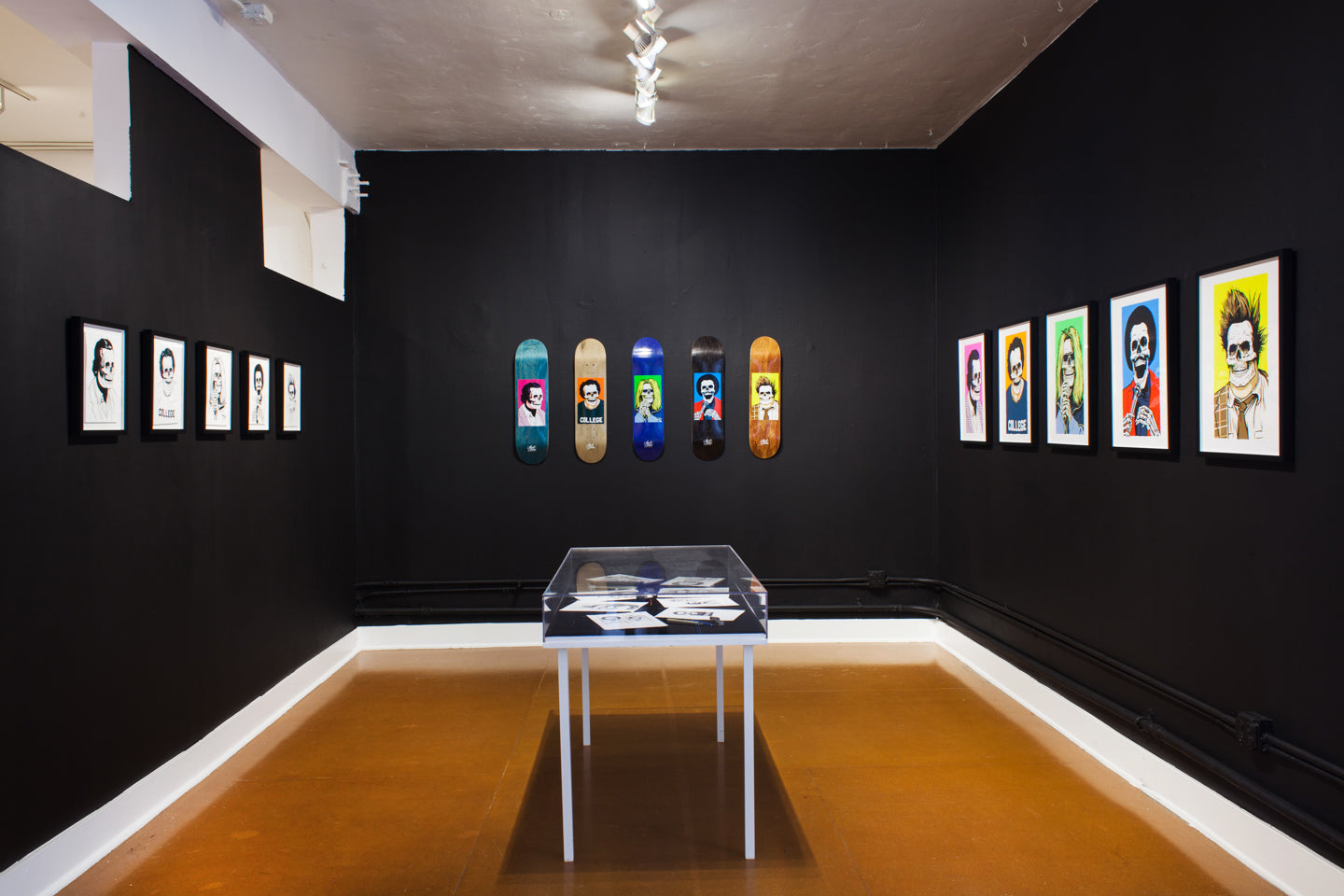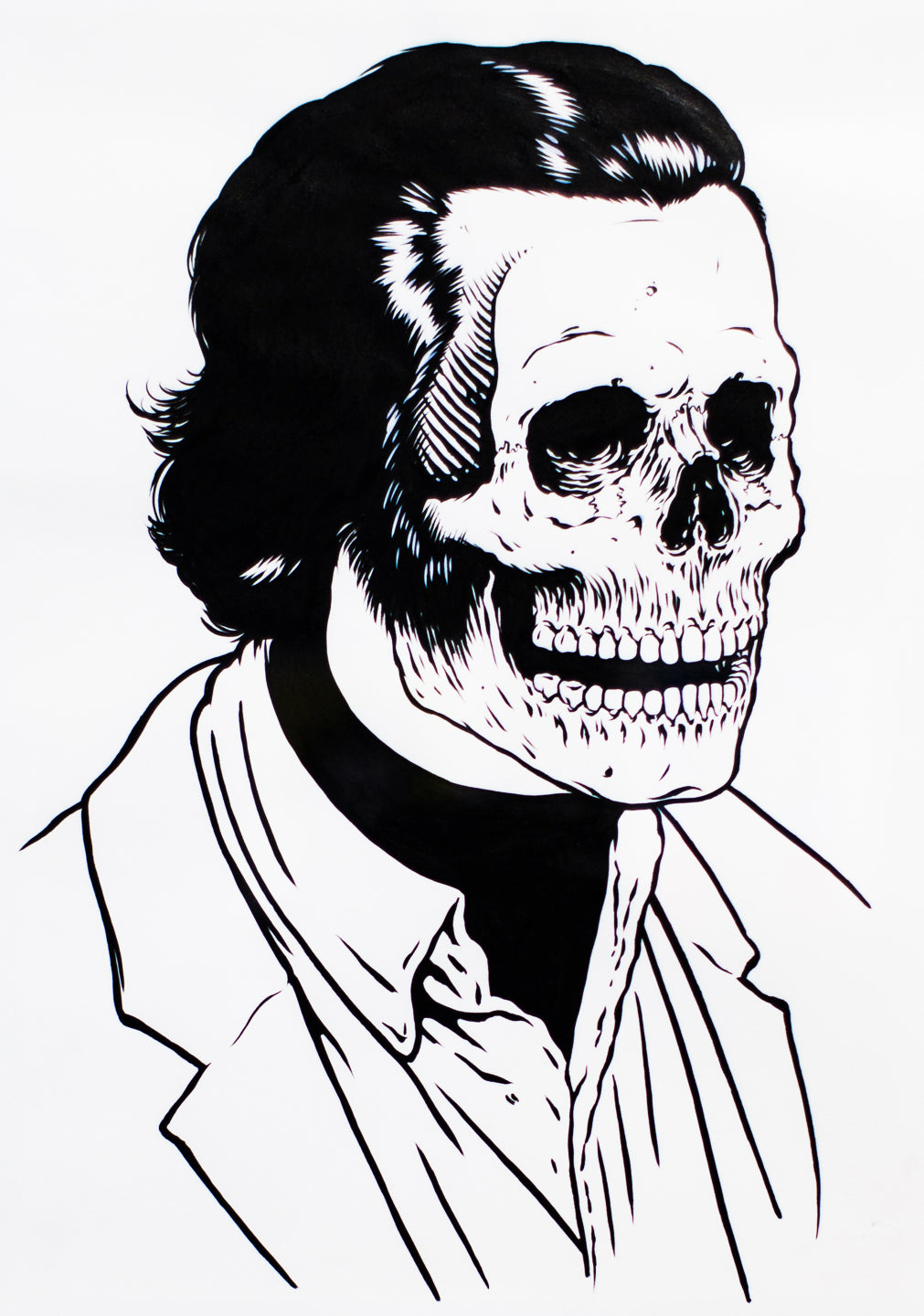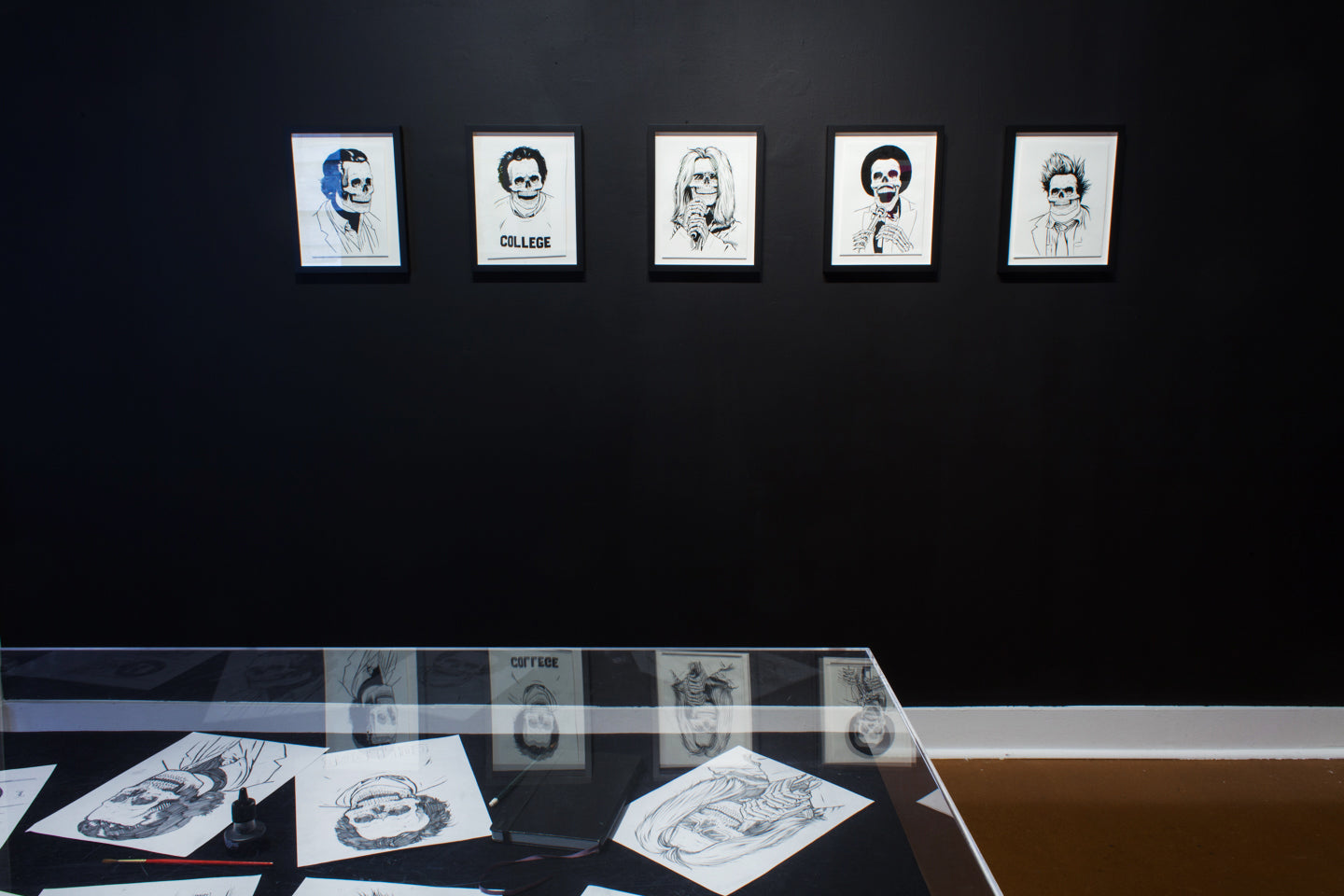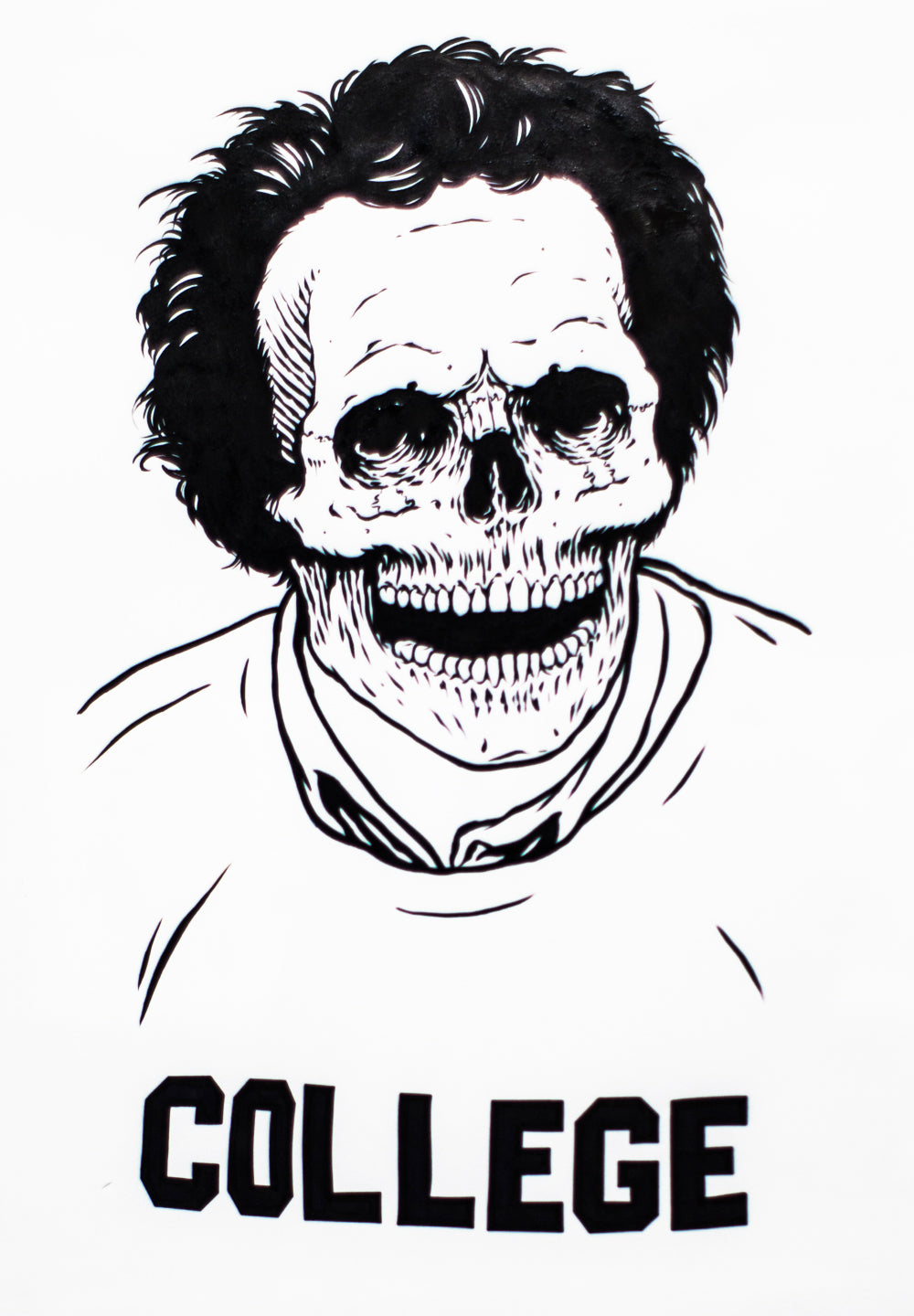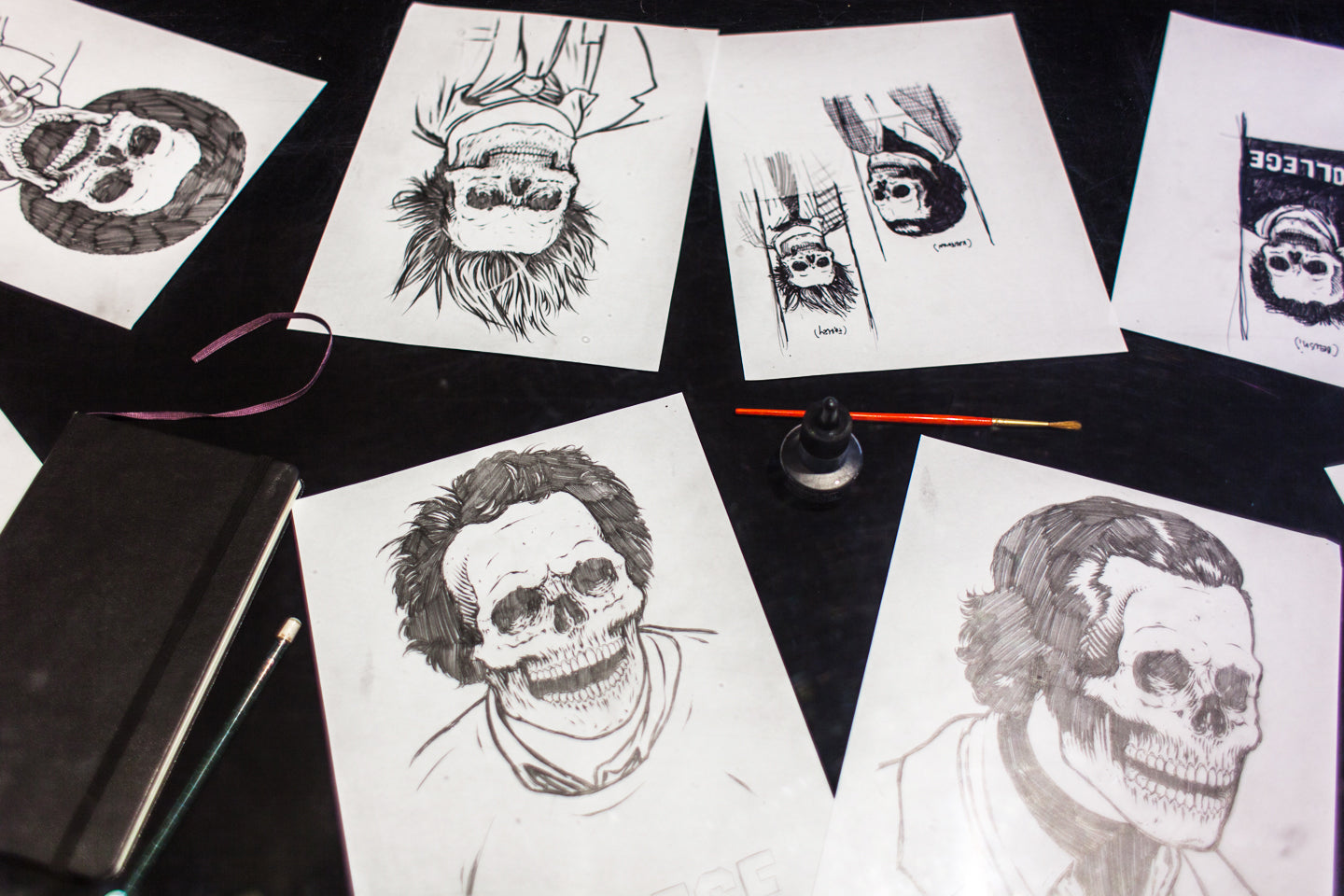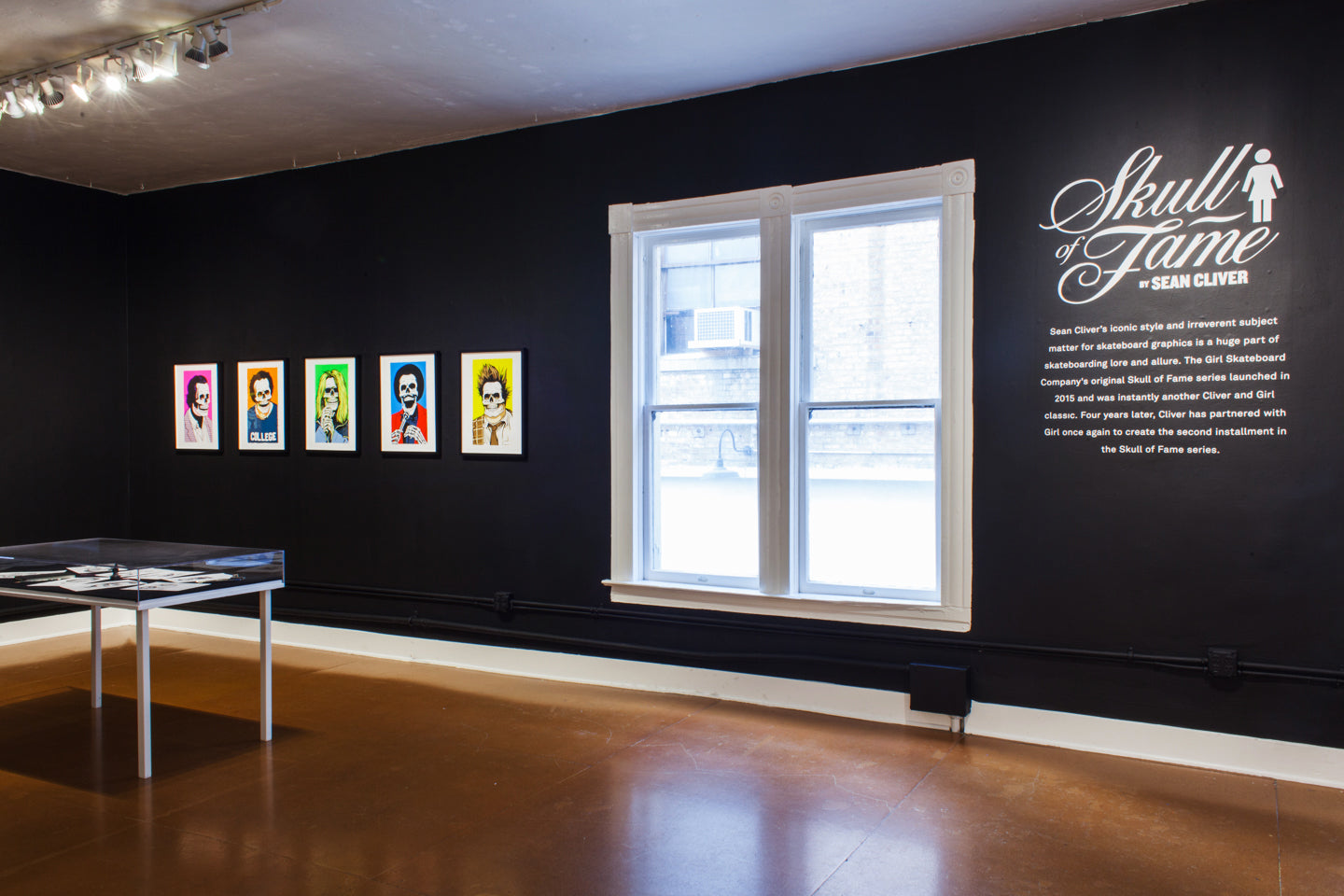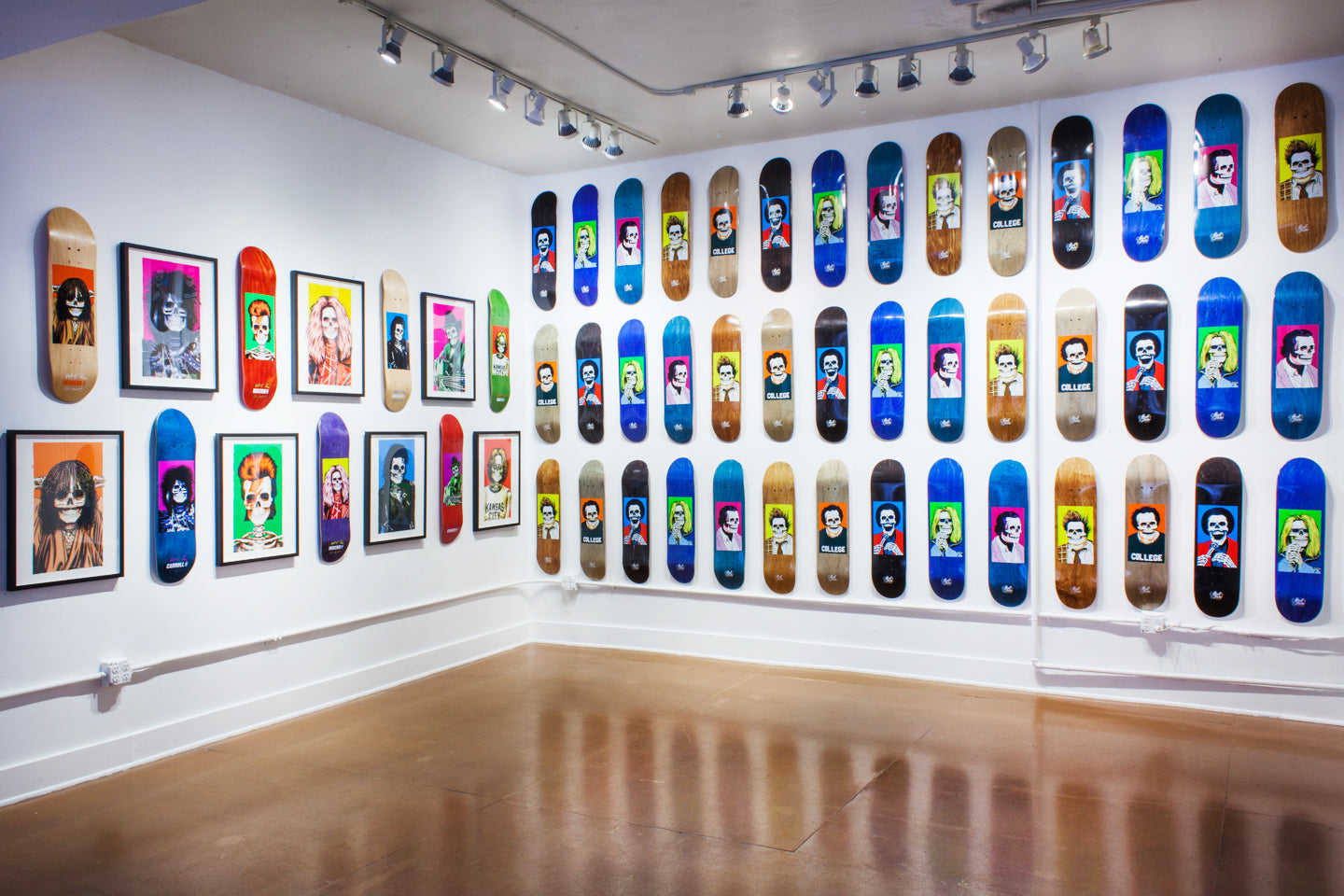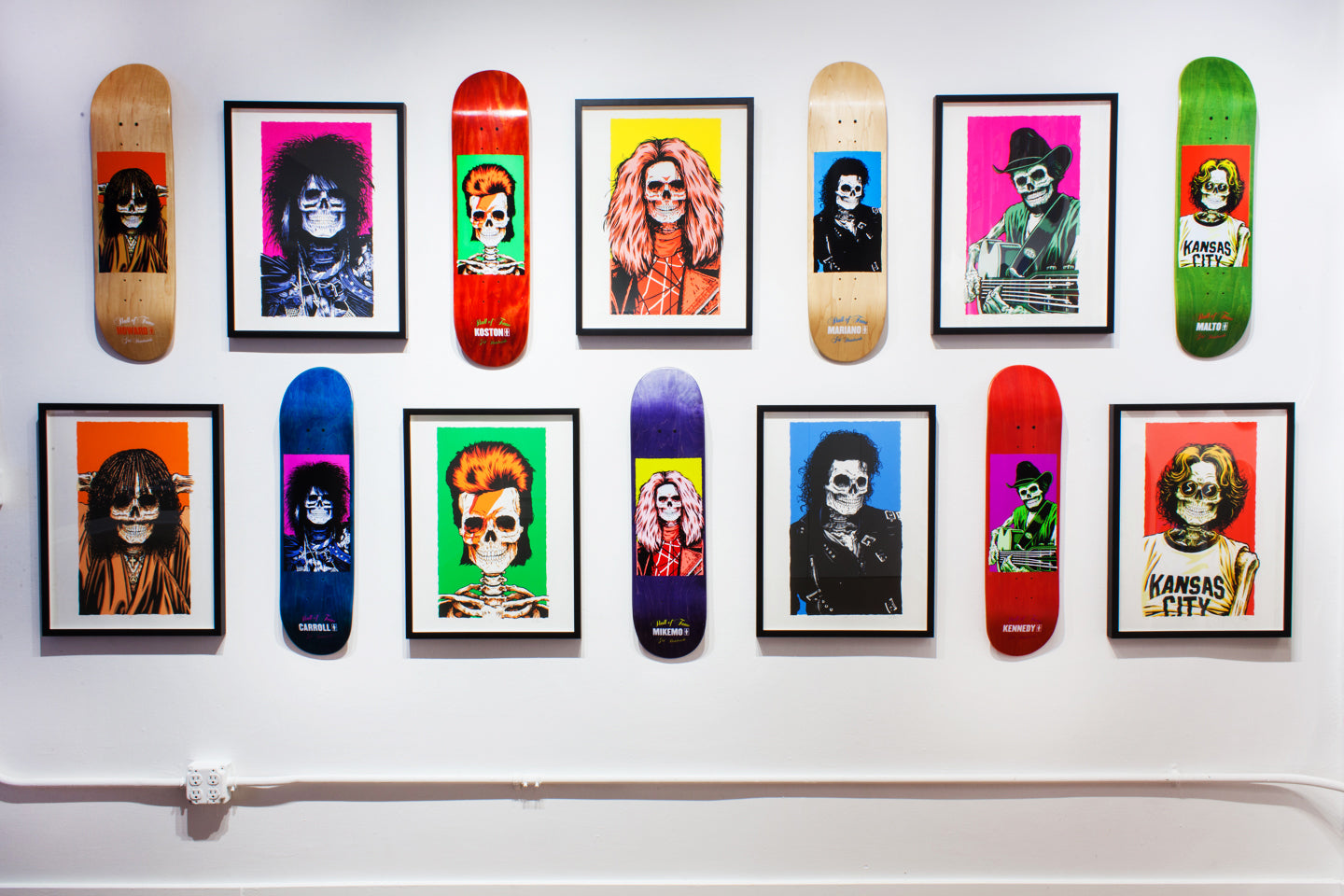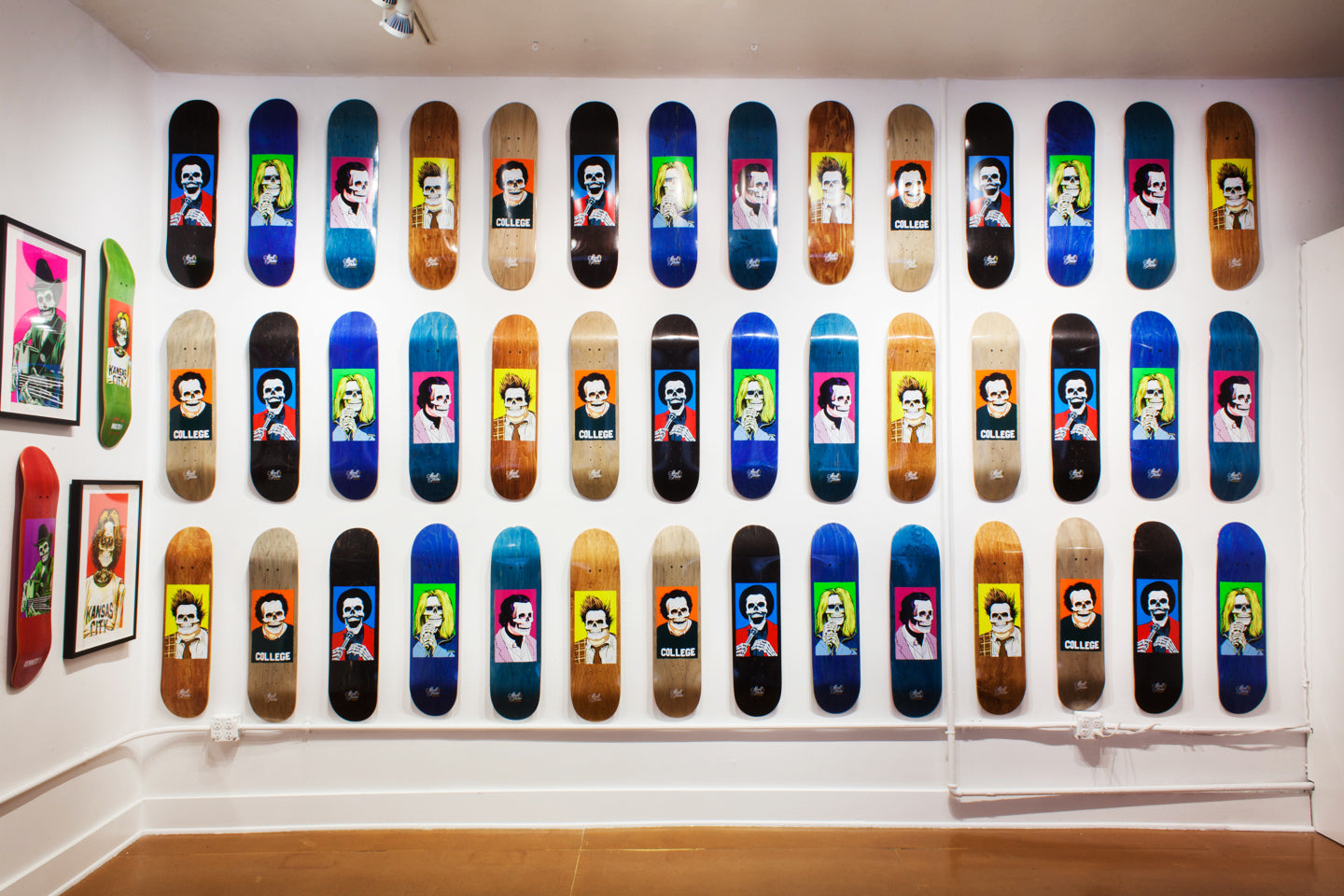 SKULL OF FAME | Sean Cliver for Girl Skateboards
November 9 – 17, 2019
Opening Reception: November 9, 7–9 PM
Sean Cliver's iconic style and irreverent subject matter for skateboard graphics is a huge part of skateboarding lore and allure. The Girl Skateboard Company's original Skull Of Fame series launched in 2015 using Cliver's imagery was instantly a Cliver and Girl classic. Four years later, Cliver has partnered with Girl once again to create a second installment in the Skull Of Fame series.
This short run show will feature silkscreen prints and skate decks from the original 2015 series alongside prints, original artwork, skateboards, and sketches the artist used to create the 2019 Skull Of Fame series. Cliver will be in attendance for the opening reception signing boards and prints and returning any high-5s and fist bumps he may be offered.
Sean Cliver (b. 1969) is an American artist born and raised in Wisconsin. In 1989 he began working as an artist for Powell-Peralta Skateboards. Over the next three decades Cliver became involved in a long and tangled web of professional escapades including the creation of groundbreaking and offensive graphics for World Industries, a stint as editor of Big Brother skateboard magazine, a producer-type role on Jackass and Wildboyz, as well as authoring of two books published by Gingko Press that chronicle the history of skateboard art (Disposable: A History of Skateboard Art and The Disposable Skateboard Bible). He continues to work as an artist in the skateboard industry, creating graphics for assorted brands such as Supreme, Girl, HUF, and Nike SB, as well as his own company StrangeLove.