EVERYTHING MUST GO | Colin Burns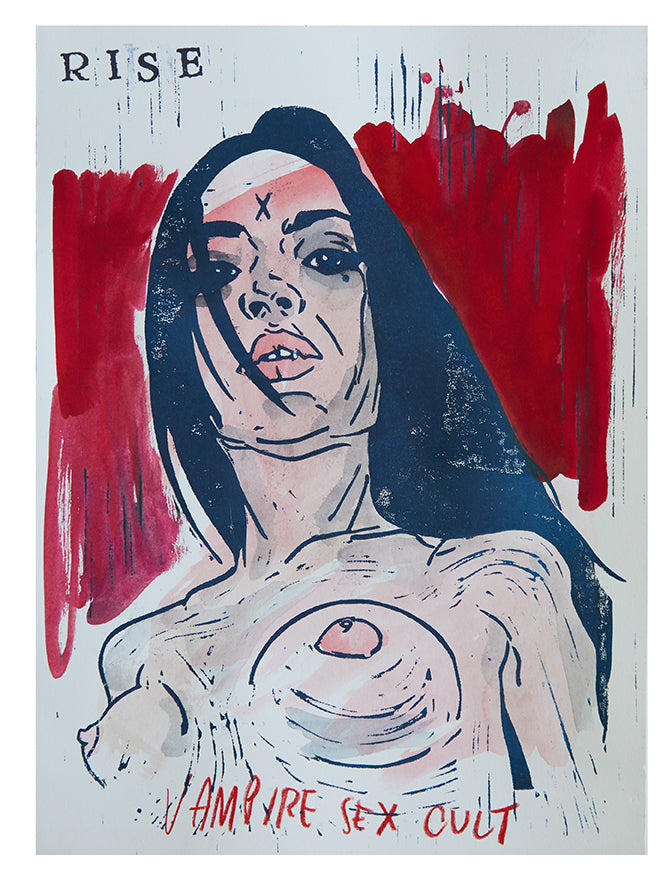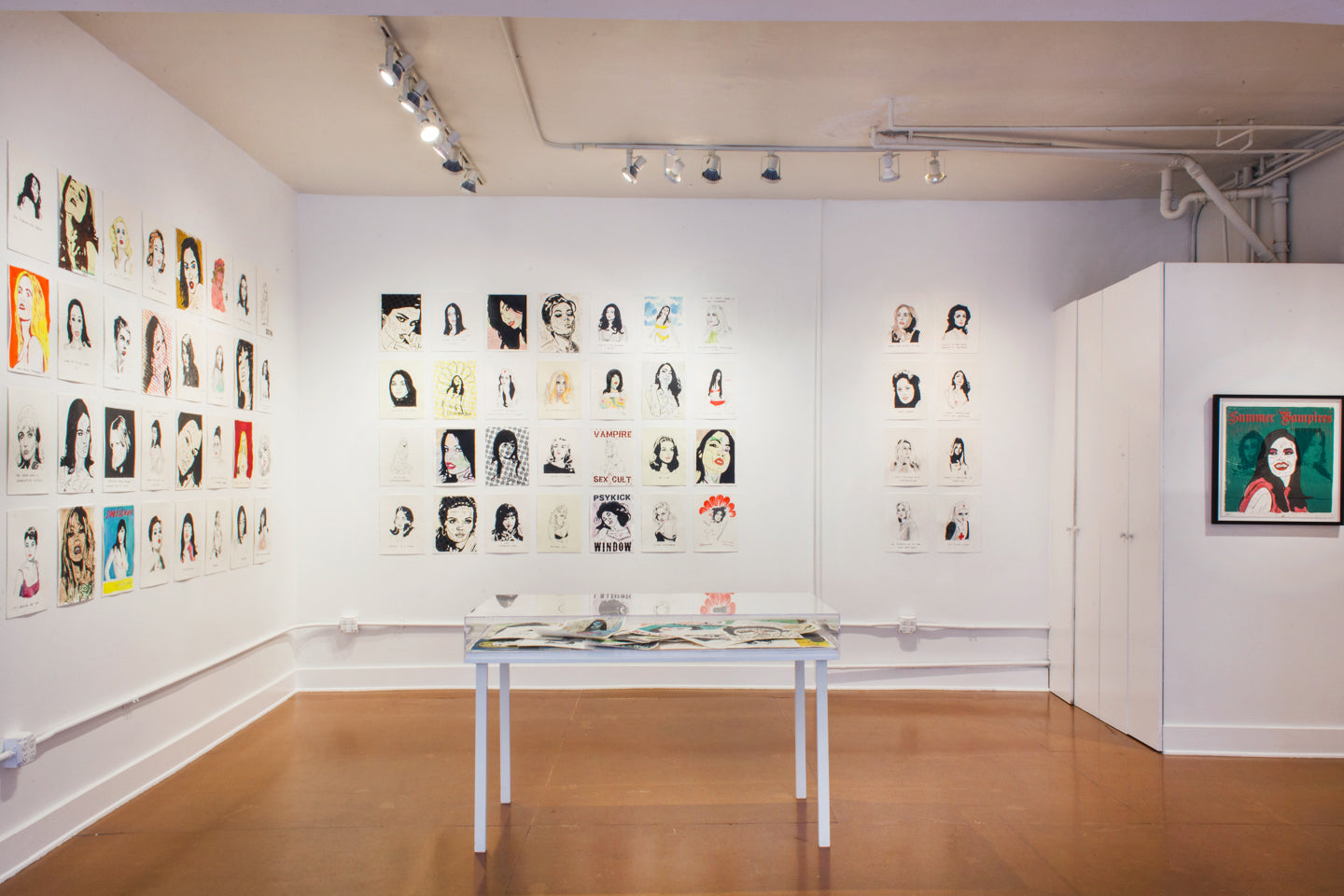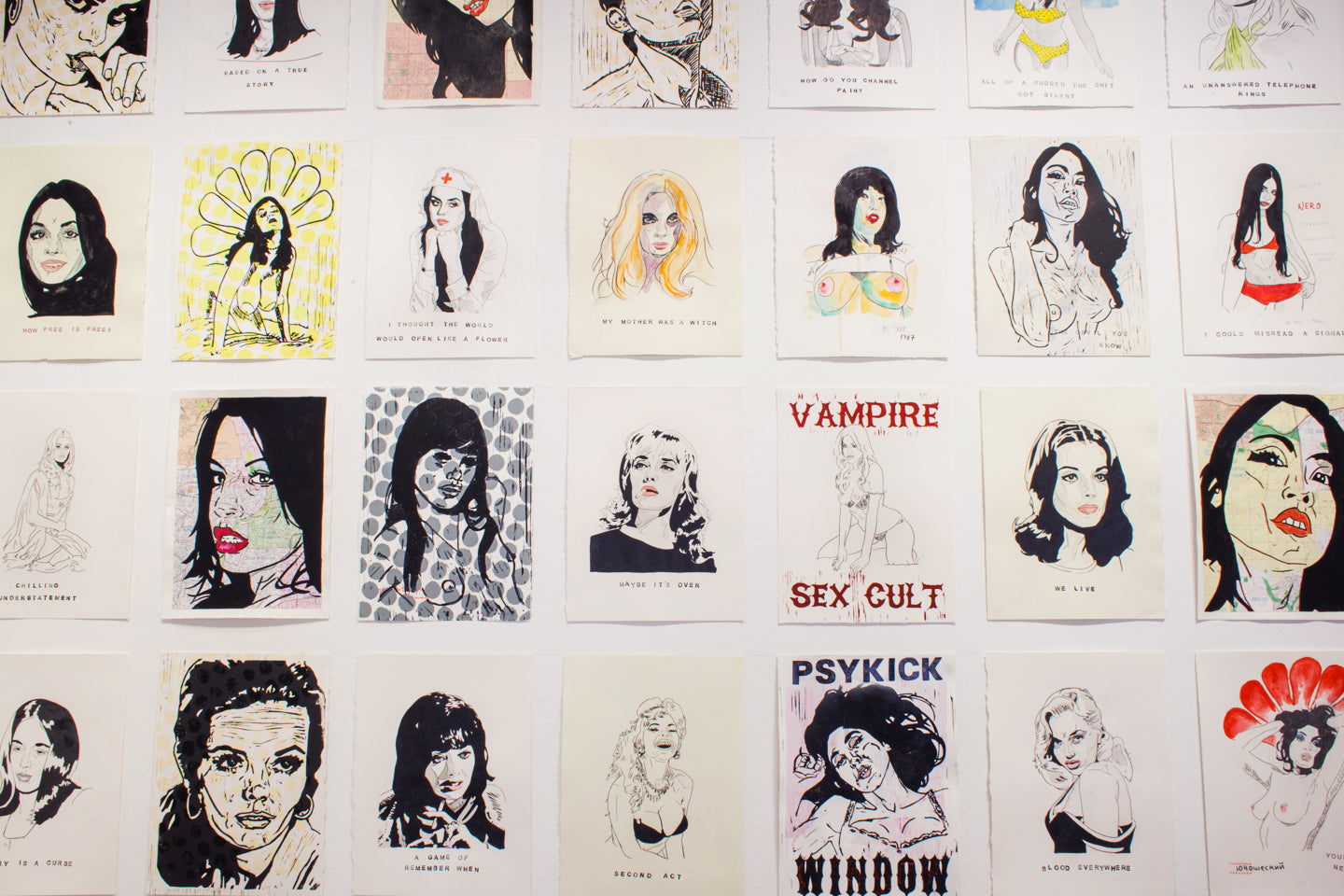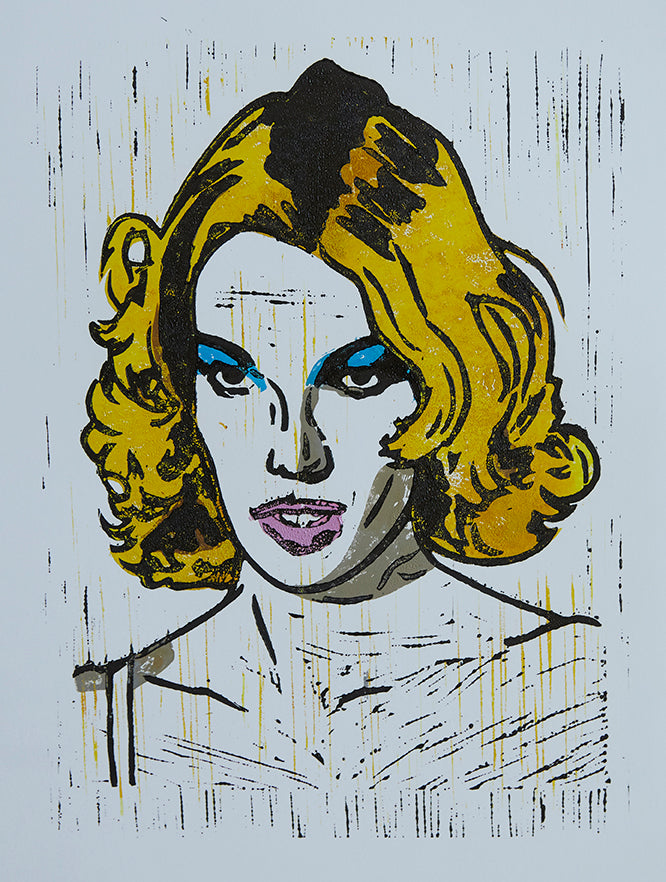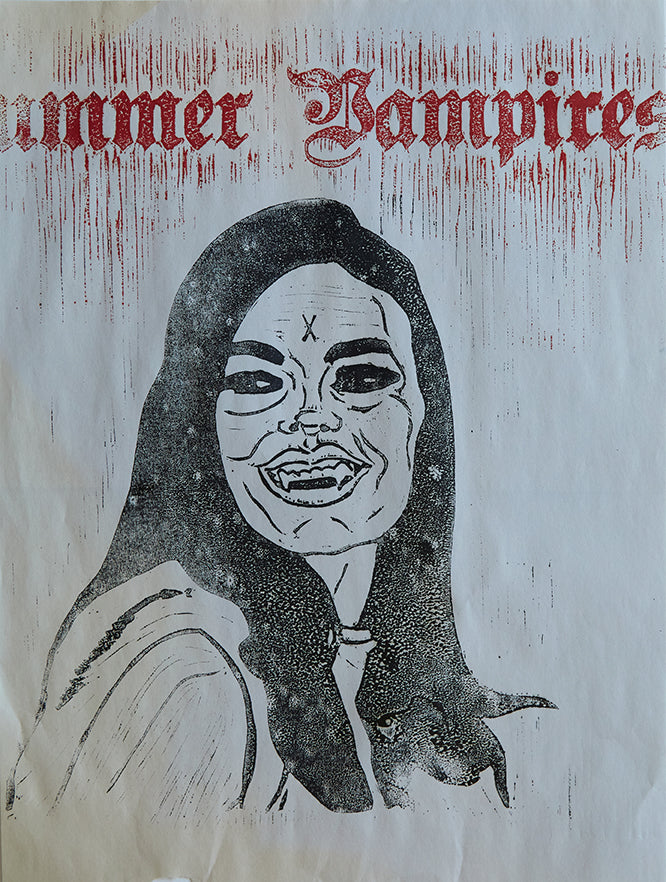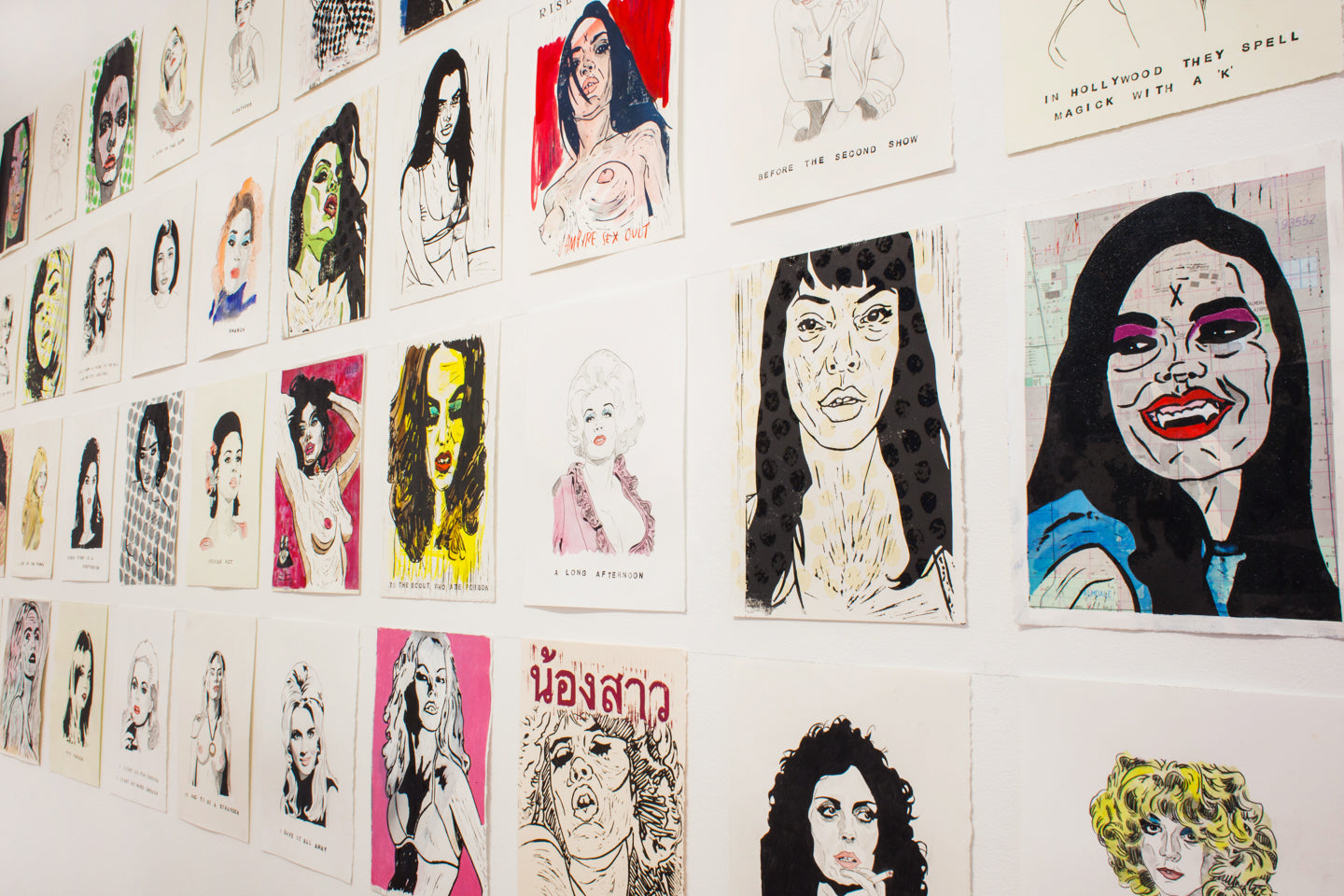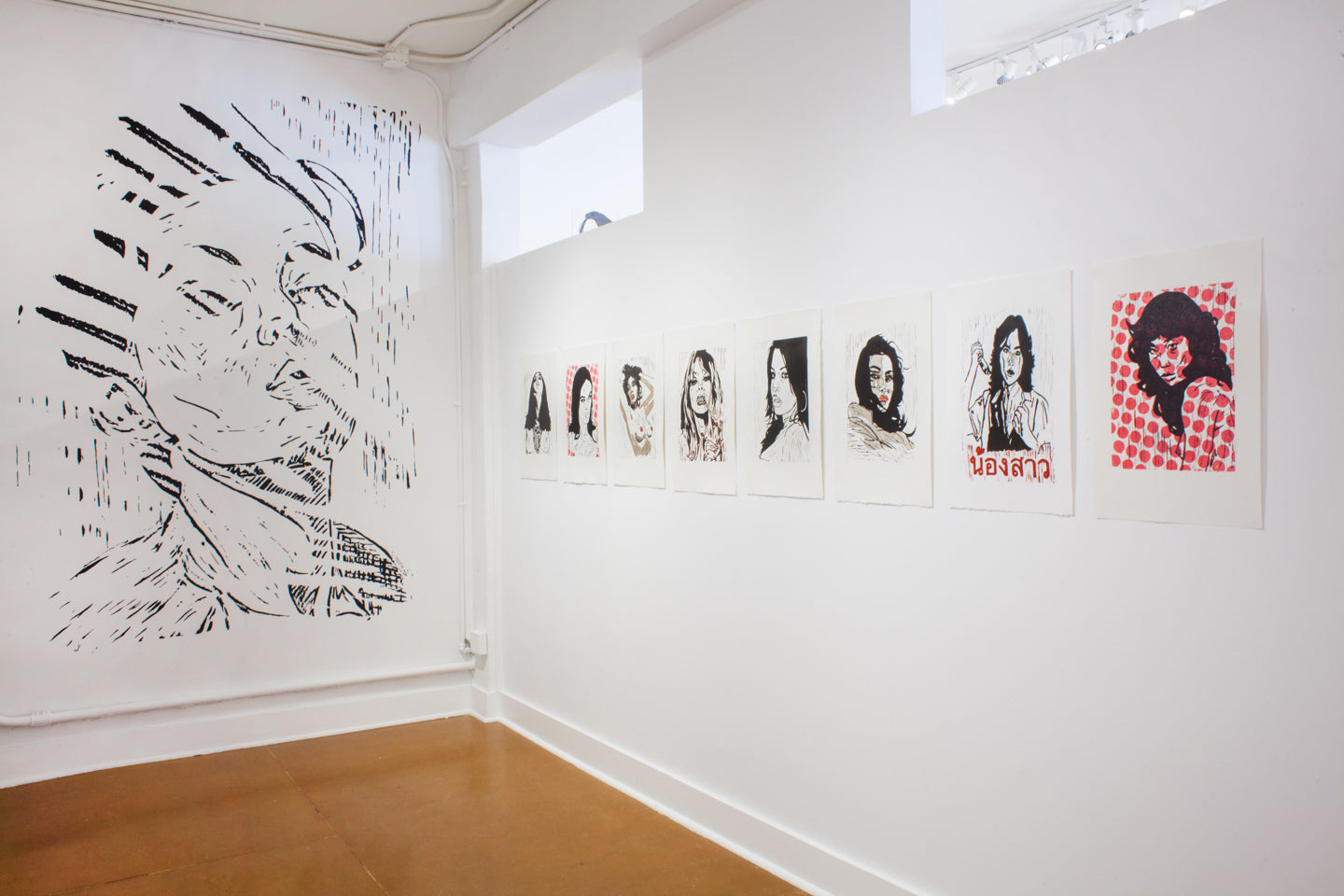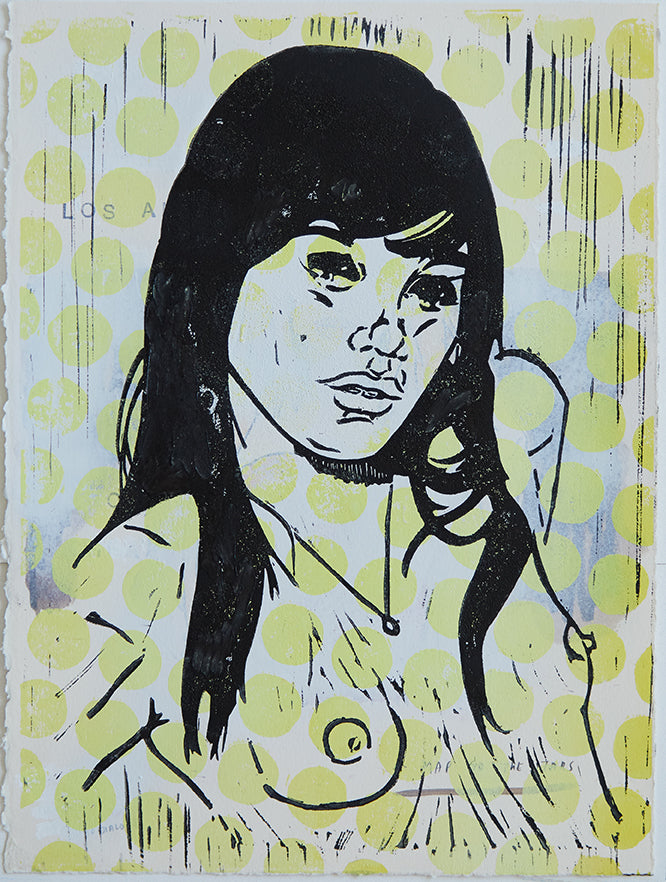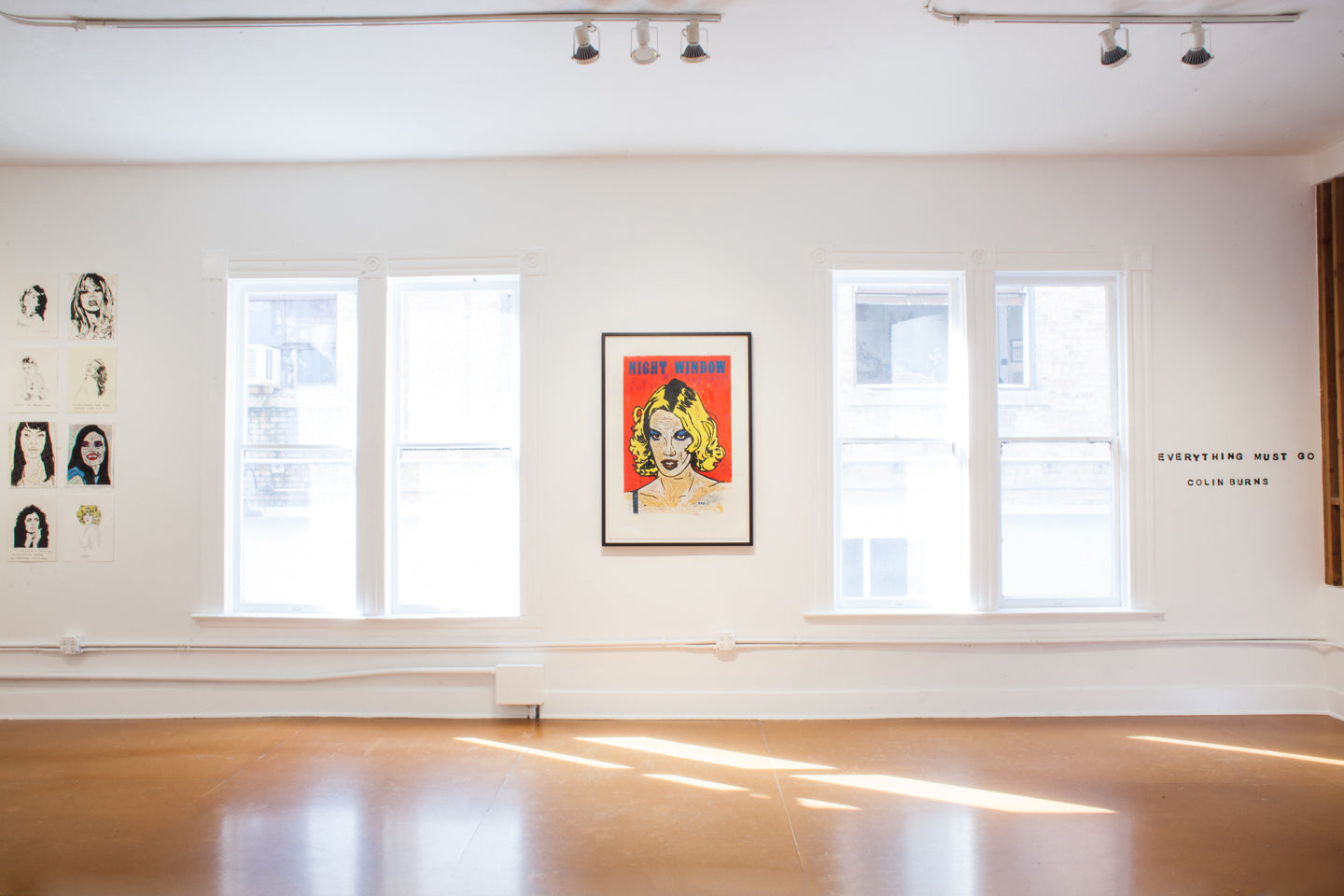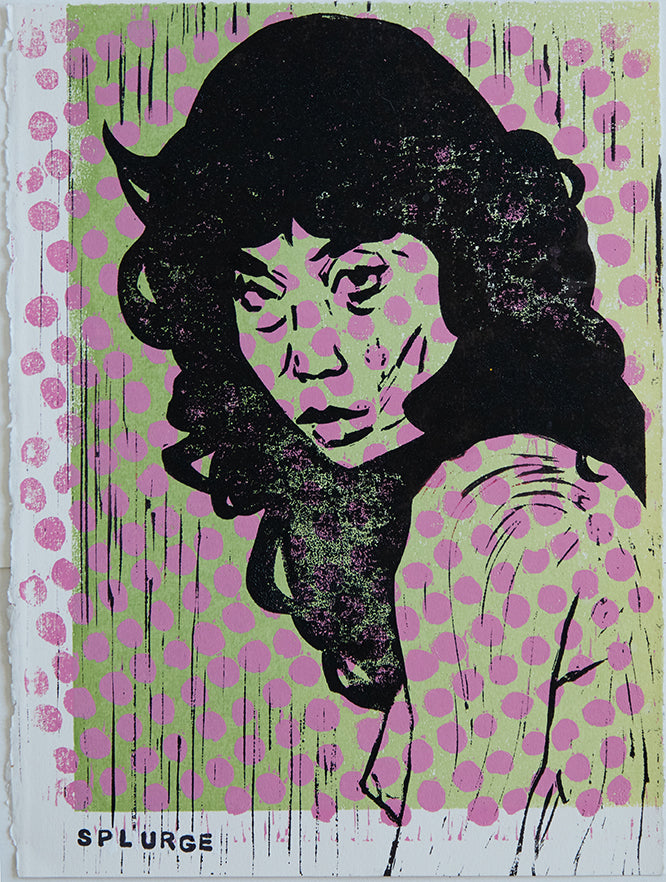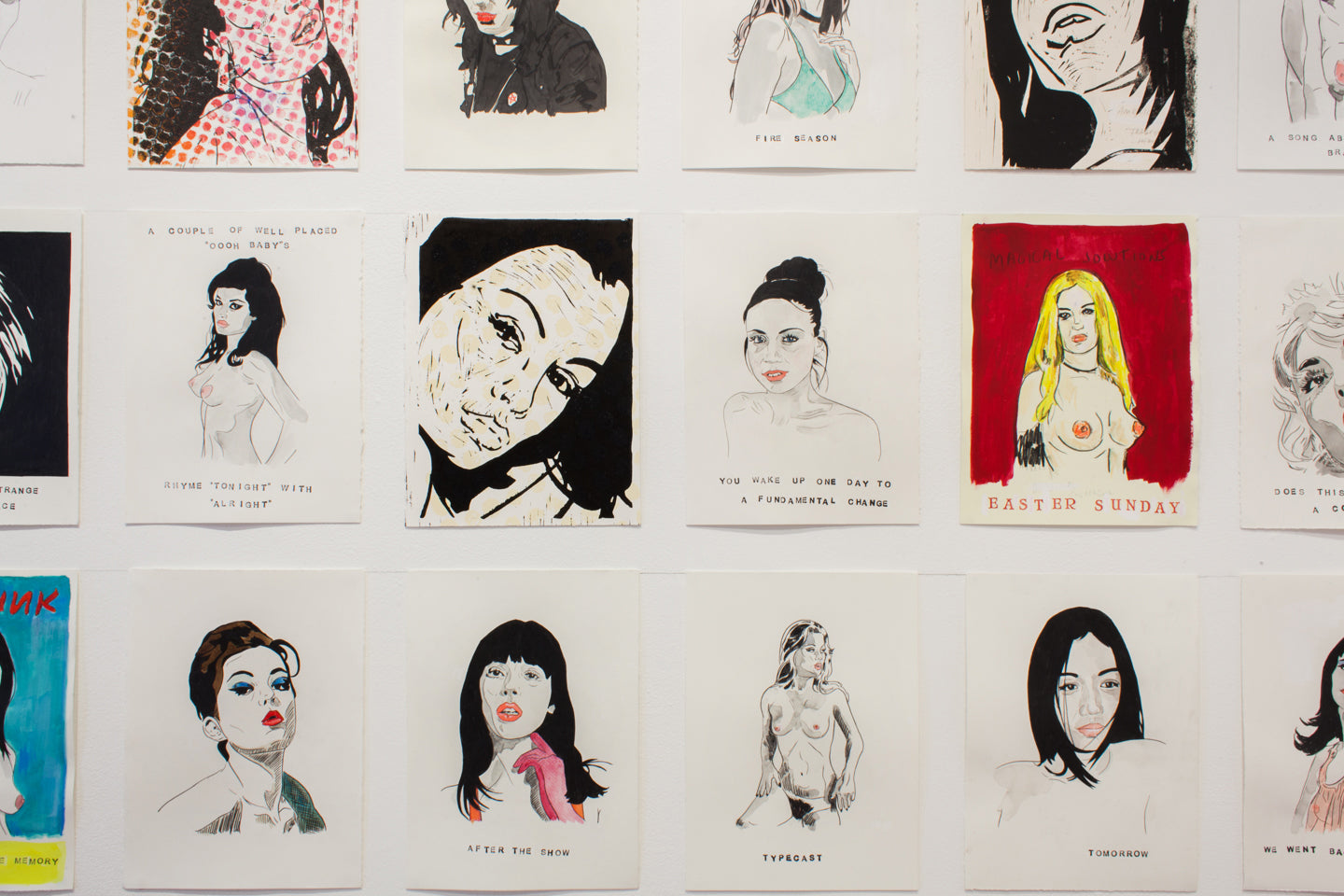 EVERYTHING MUST GO | Colin Burns
September 7 – October 6, 2019 
For years Los Angeles-based artist Colin Burns has created a series of intimate portraits of imaginary women. The subjects of the drawings and linocut prints are derived from found images—movie and television stars, adult film actors, friends, internet acquaintances, and cult members. Whether based on people he has known or unnamed strangers from photos, the subjects of Burns' portraits come to populate narratives of his own construction. Separated from their surroundings, the women have been replaced onto blank landscapes or layered terrains of maps, dots and unresolved drawing. Many are accompanied by text that is original, or sourced from song lyrics, film dialogue, or snippets of overheard conversation.
Burns' work bears the hallmarks of German Expressionism, under the undeniably American influence of modern pulp, punk rock, and film noir. Like the German expressionists, Burns eschews realistic depictions, preferring instead to translate ideas and feelings about the women in his portraits. The stories are brief, a moment in a fictional life triggered by nothing more than a look or a pose. The resultant works are darkly humorous, and raw­­–delivering the short, sharp shocks of a garage punk B side. Perusing the repetitious abundance of Burn's archive is akin to digging through used record store bins in search of a rare seven-inch; the pulpy paper is the vinyl while the physicality of the linocuts are the grooves of the song.
Everything Must Go is an exhibition comprised of hundreds of Burns' works on paper. Each drawing or linocut print will be selling for $100 to be carried away at the time of purchase. The artist's sizable collection of finished work will constantly replenish the exhibition that will cover the gallery like a teenage punk's bedroom.
Colin Burn (1966) To hear him tell it, Colin Burns wasted his youth in the twin gutters of art school and rock & roll in the dying capitals of the East before being lured to Los Angeles, and the promise of the West. Burns attended The Corcoran School of Art in Washington, D.C., and received a diploma from the School of the Museum of Fine Arts in Boston, Massachusetts. A singer in numerous rock outfits in Boston and New York, Burns exchanged the rock & roll dream for family life in Los Angeles, where he persists in the dream of making art. Burns is a founding member of the Goldmine Shithouse art collective. He has had solo shows in New York City, Salt Lake City and Los Angeles, and shown with the GMSH collective in New York, Seattle, LA, Berlin, Salt Lake City, and San Francisco.