QUEST FOR PERIL | Calder Greenwood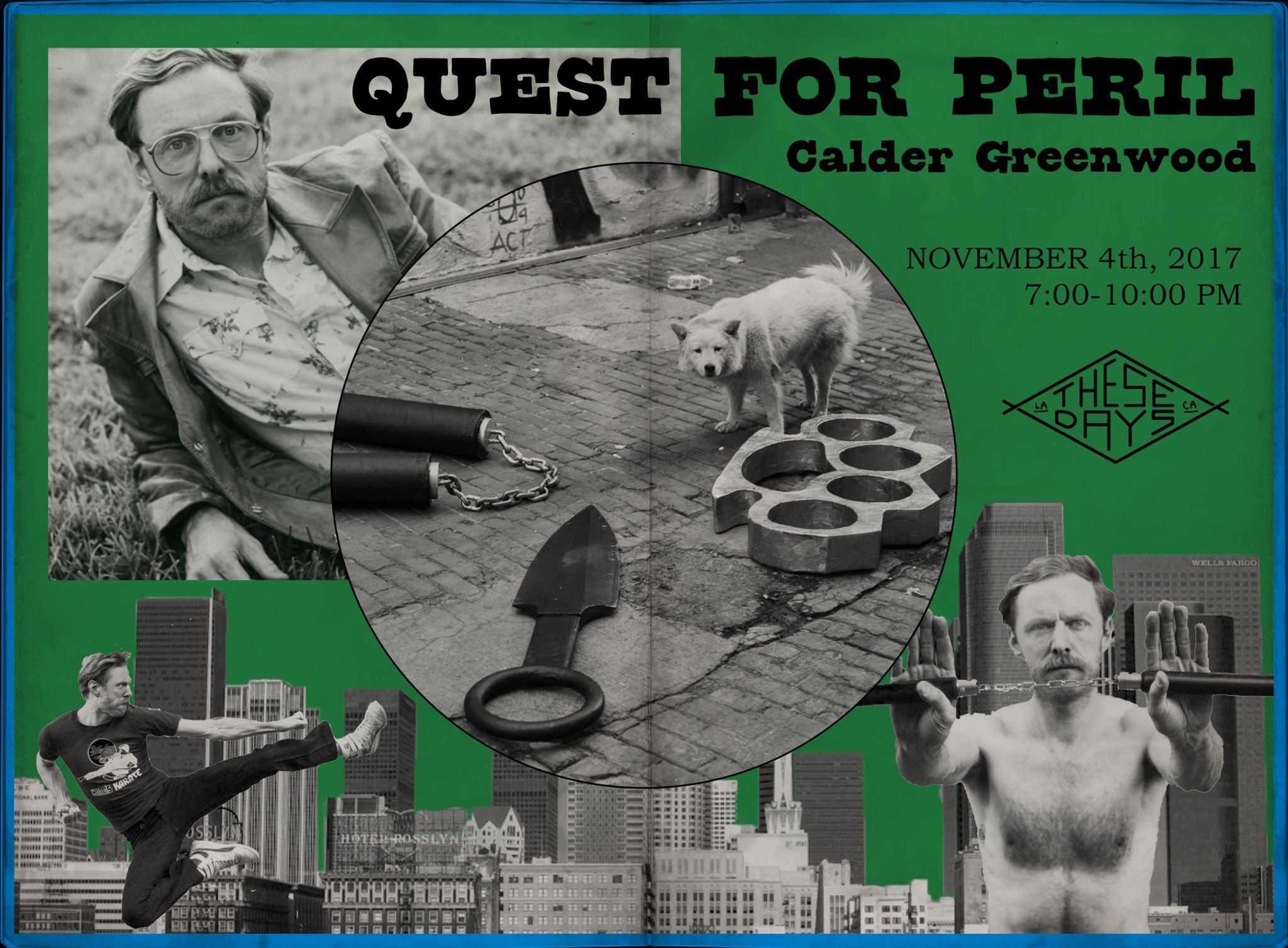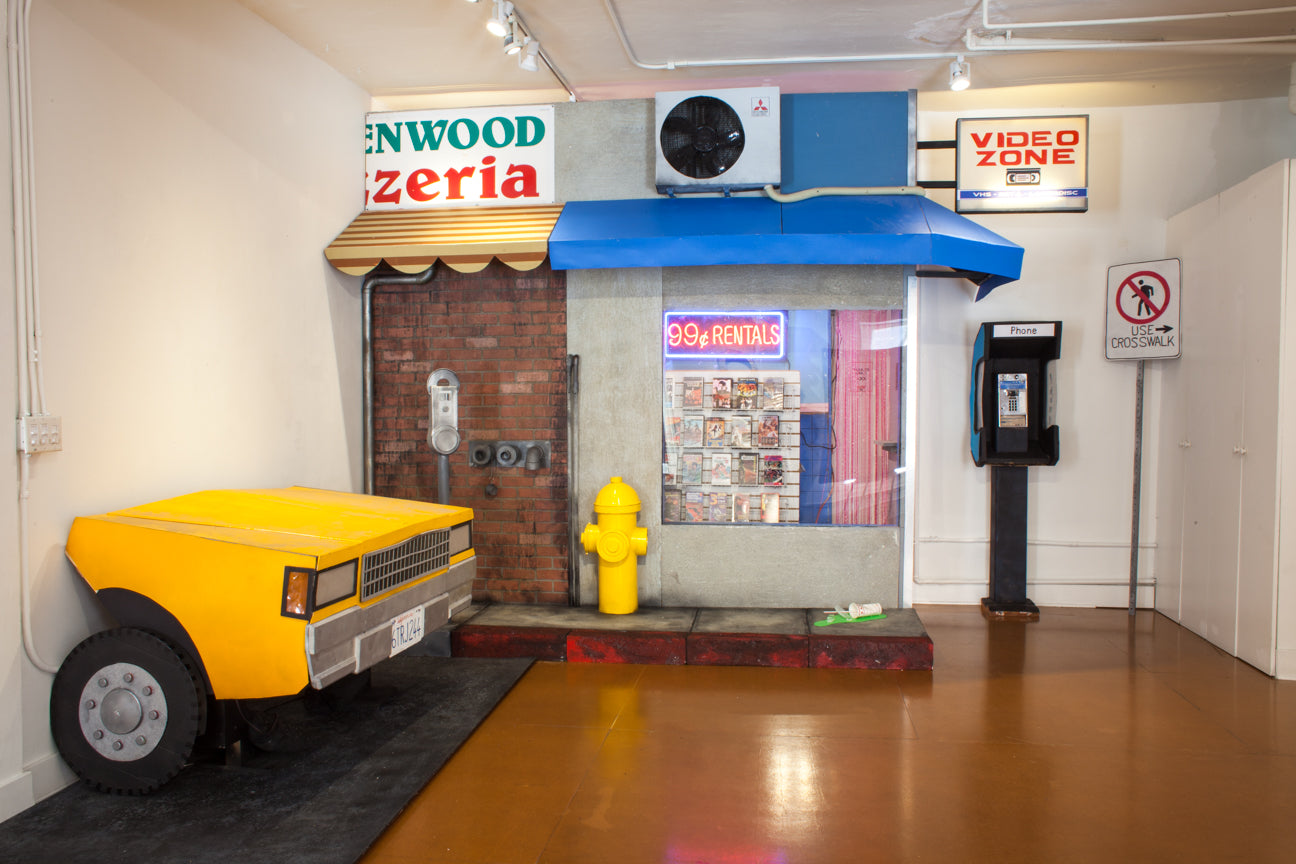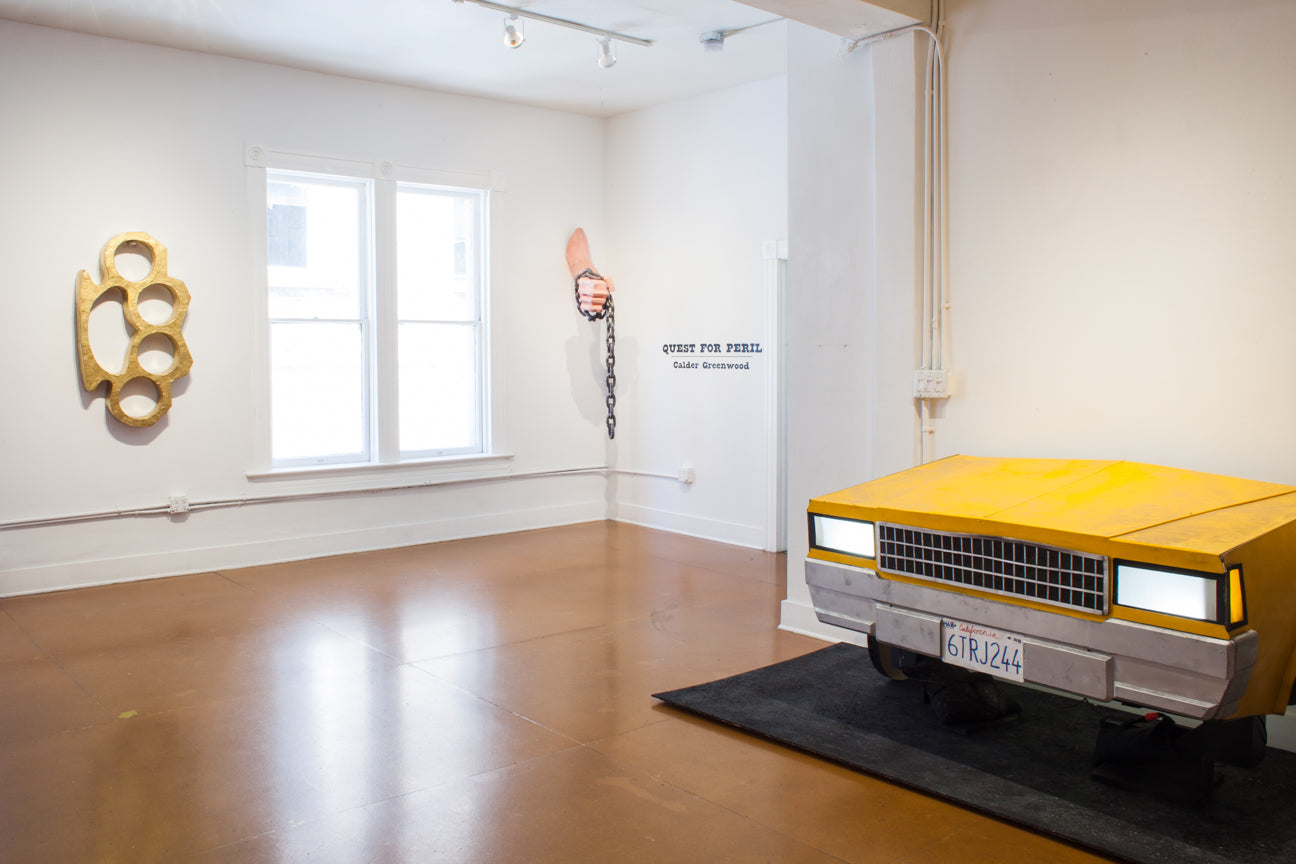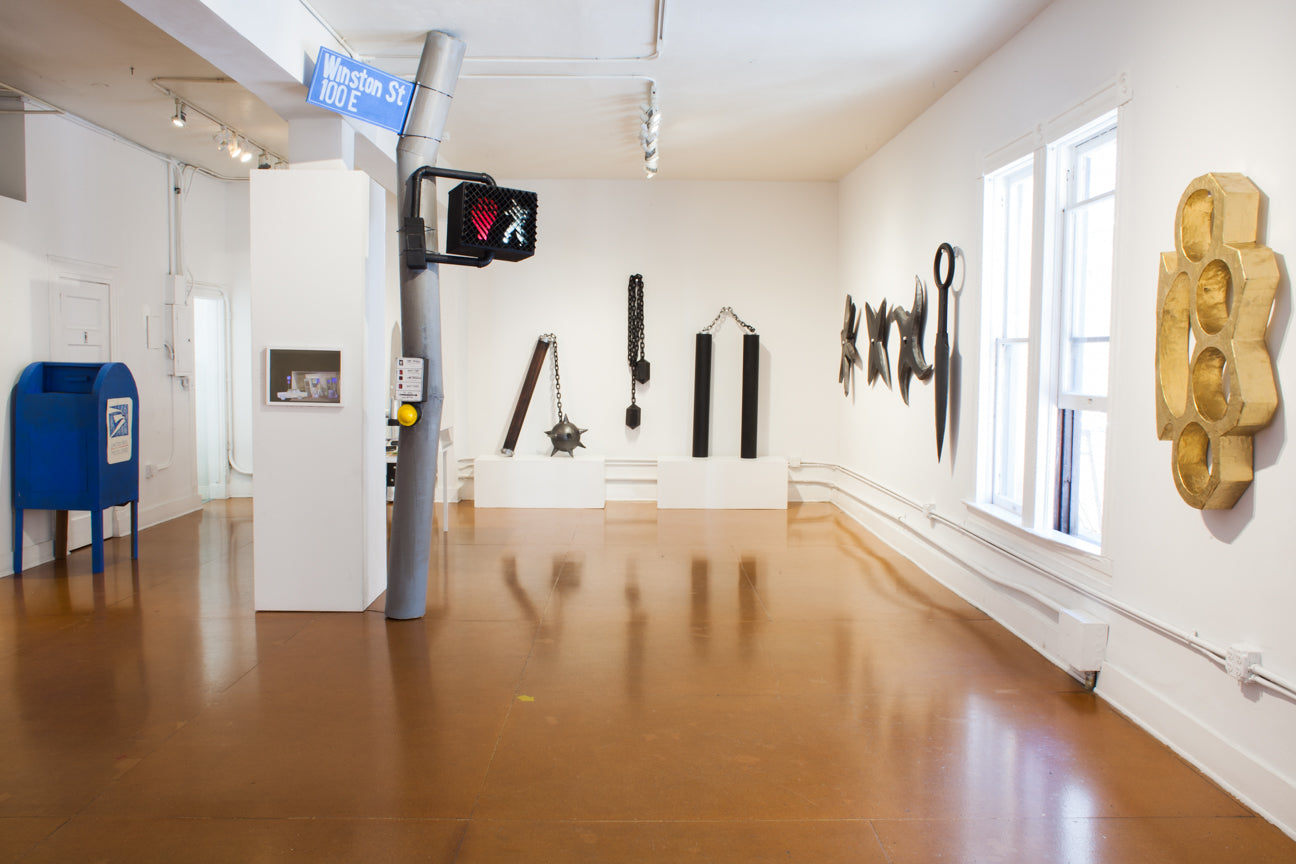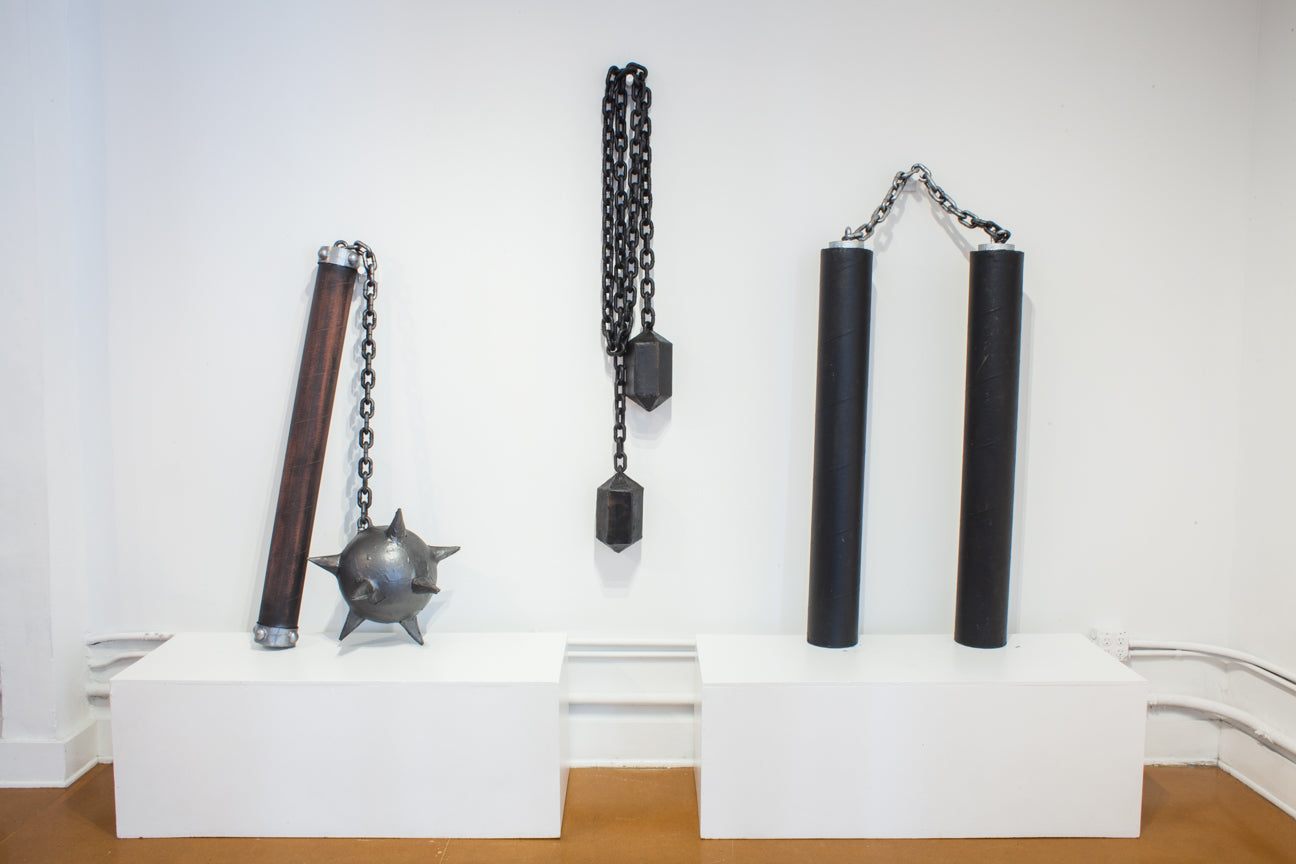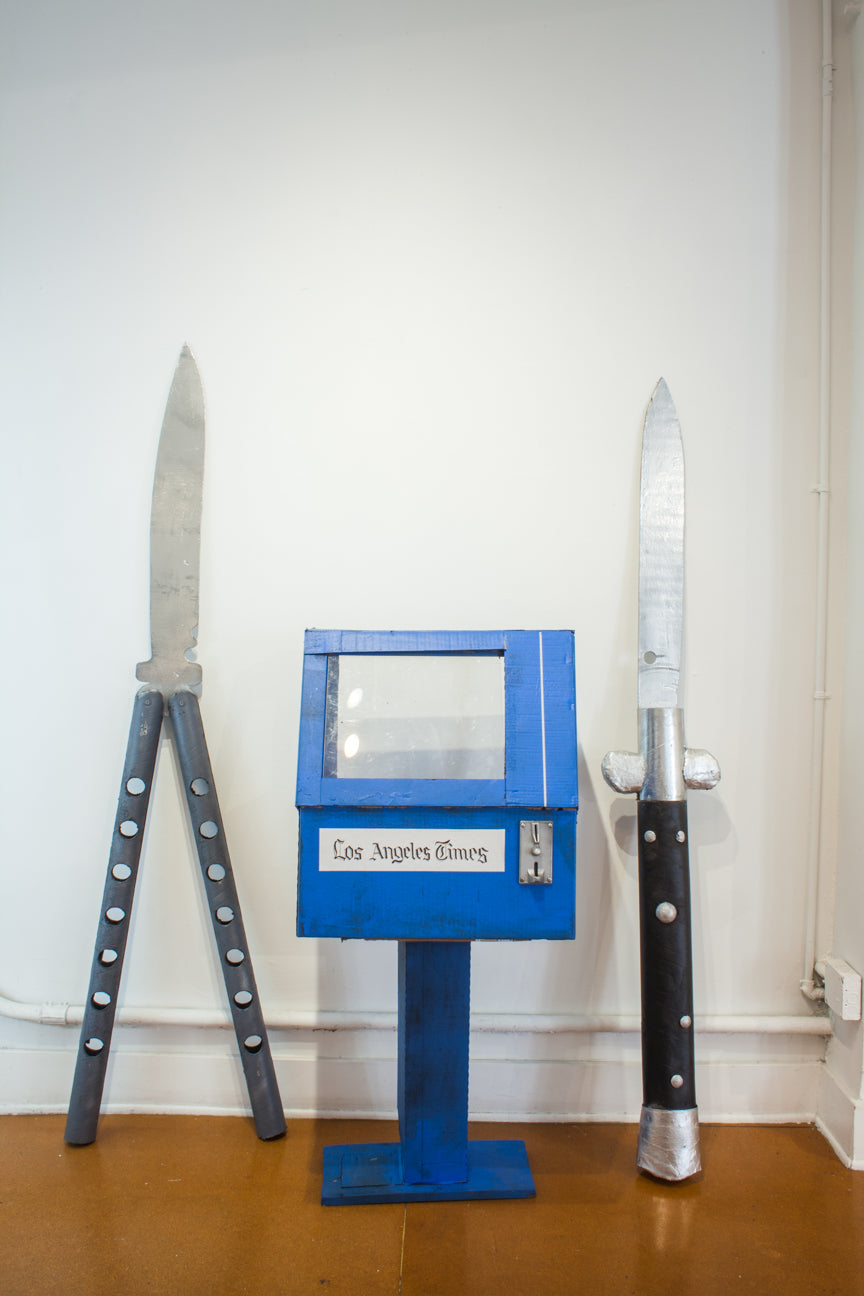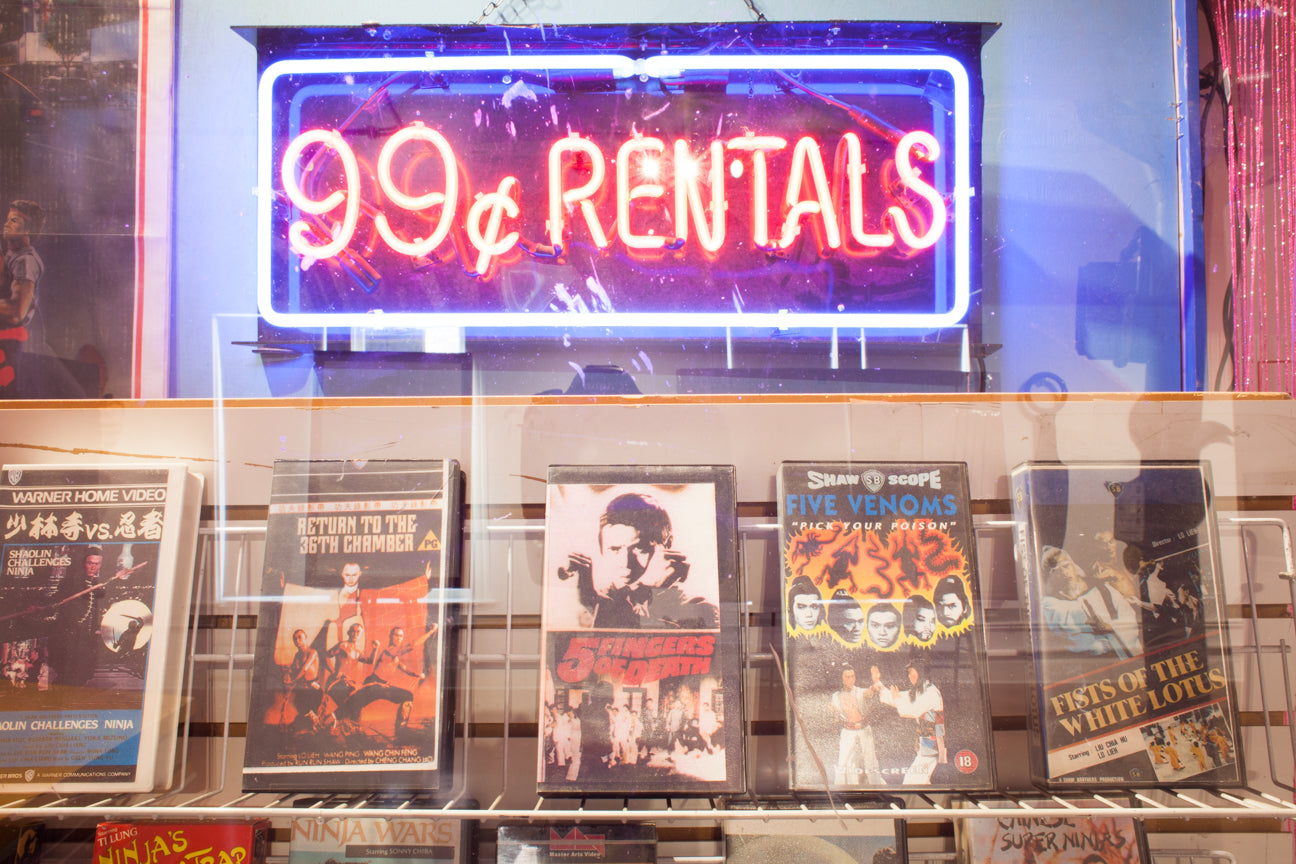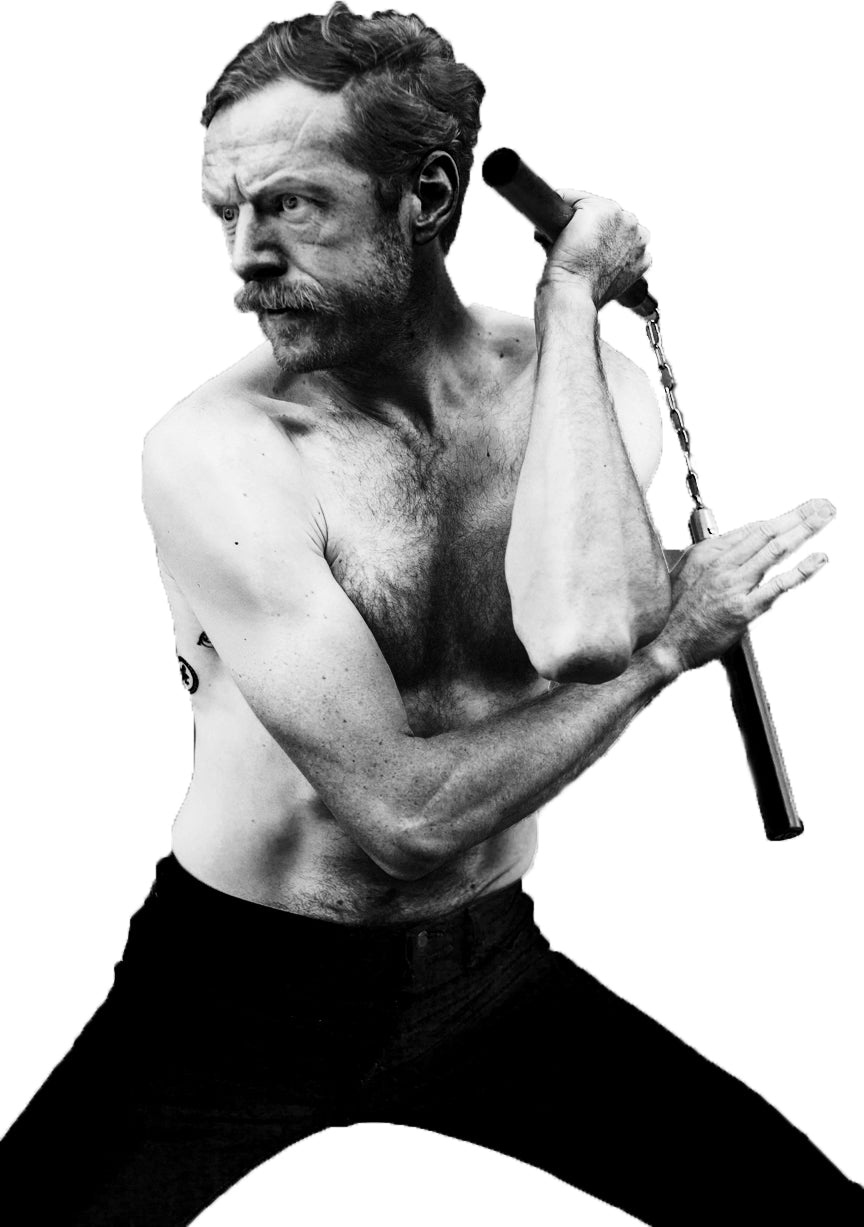 QUEST FOR PERIL | Calder Greenwood
November 11 – January 14, 2018
 
THESE DAYS is excited to present the first solo exhibition by Los Angeles artist and man of action Calder Greenwood.

Years ago Calder Greenwood set out on a personal journey to test himself on the mean streets of Los Angeles—a Quest for Peril.

That campaign has brought him to These Days, where, working with cardboard and papier mache and drawing from his vast knowledge of 1980's Kung Fu and action films, Greenwood traces his odyssey with an interactive exhibition of varying scales. Street weapons have been rendered at a giant's size, while the street itself seems smaller than it should be, leaving the viewer somewhere in the middle. 

Greenwood is a fabricator of props for motion pictures. He is fluent in Chinese and Japanese. He holds a green belt in Shotokan Karate, and once chased down a purse snatcher in the back alleys of Hong Kong. He hung a fifteen-foot papier mache black widow spider from downtown's 6th Street bridge. These exploits have earned him the official title of "Bad Motherfucker" by Los Angeles Mayor, Eric Garcetti.