WITH/IN WITH/OUT | curated by Calli Webb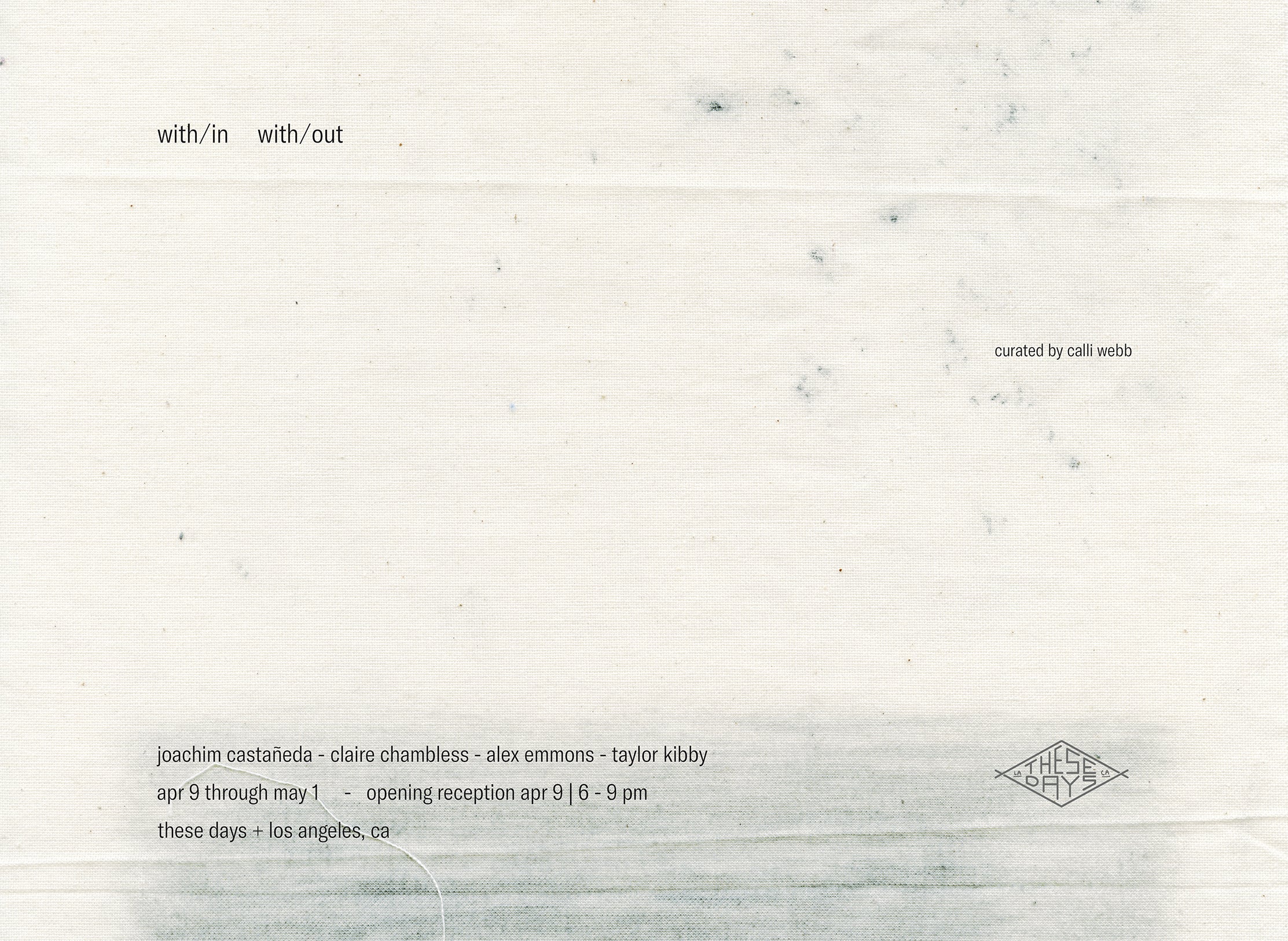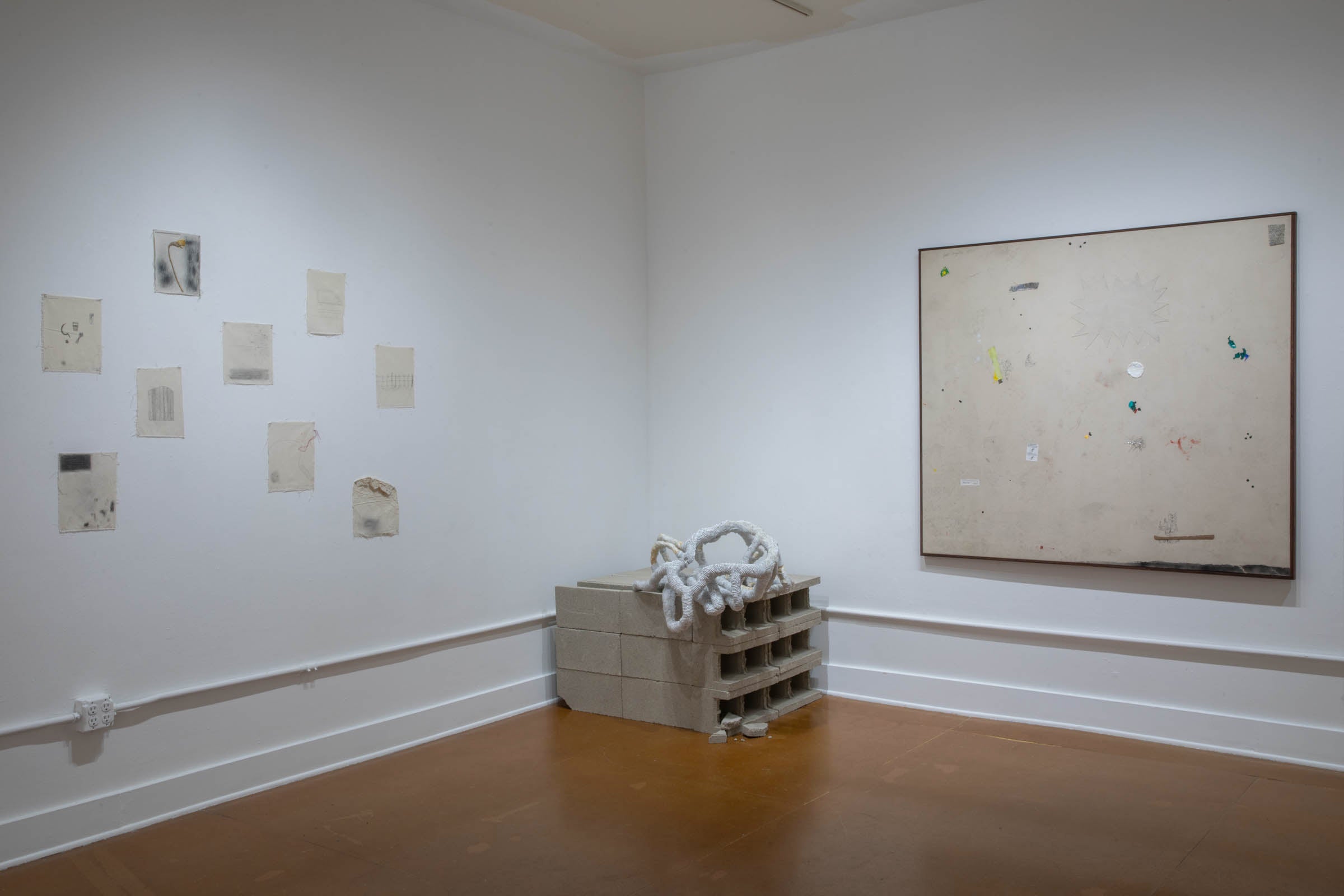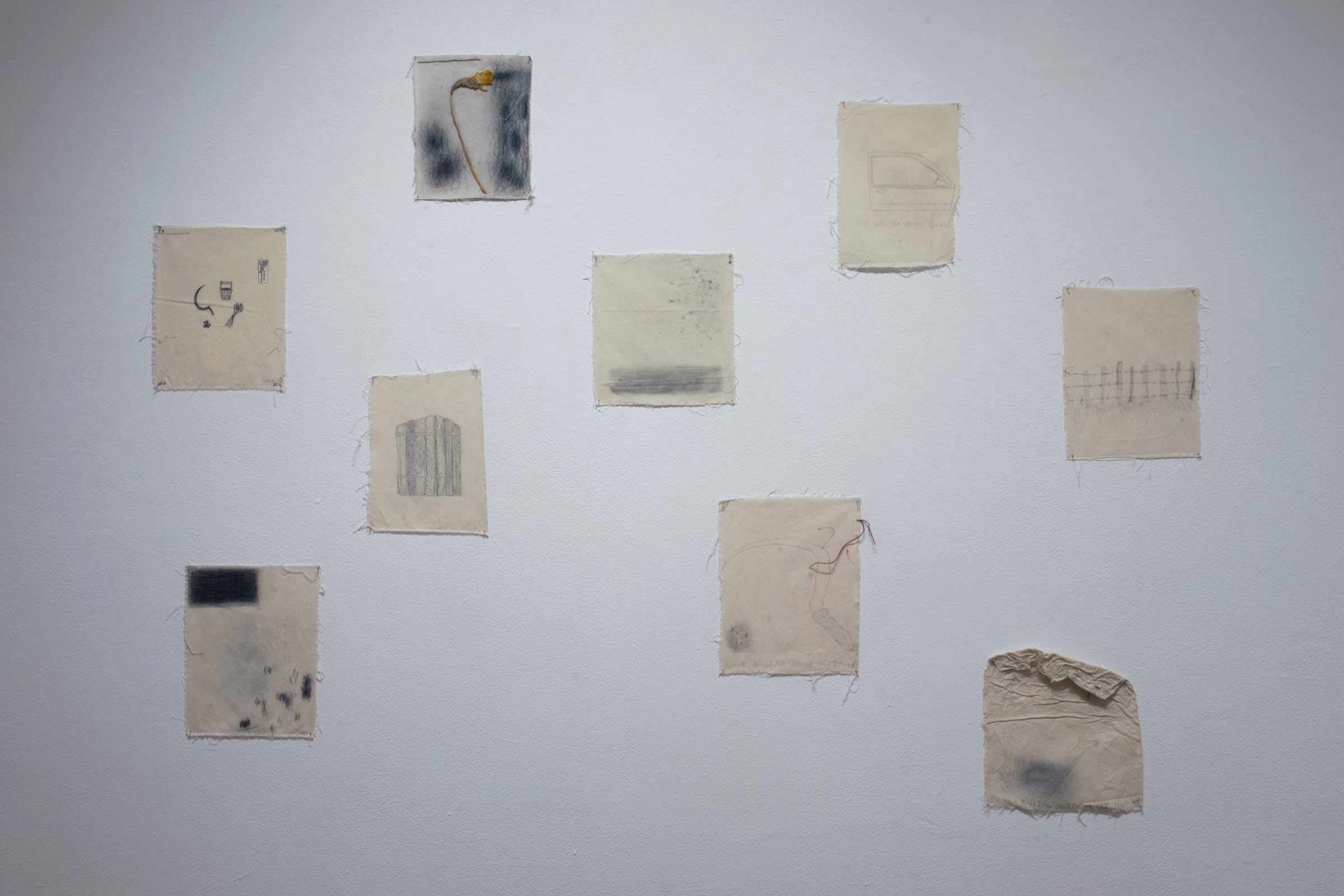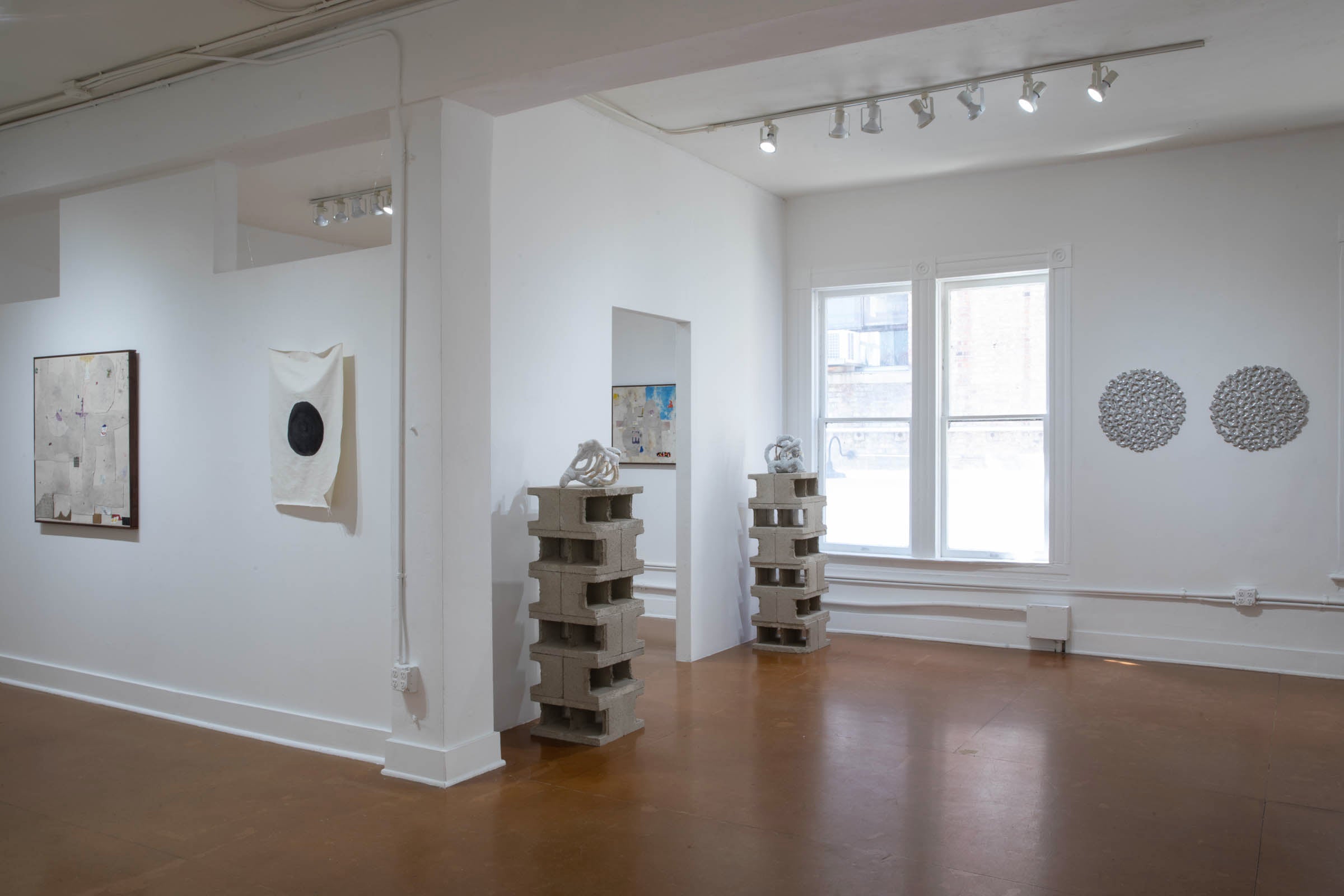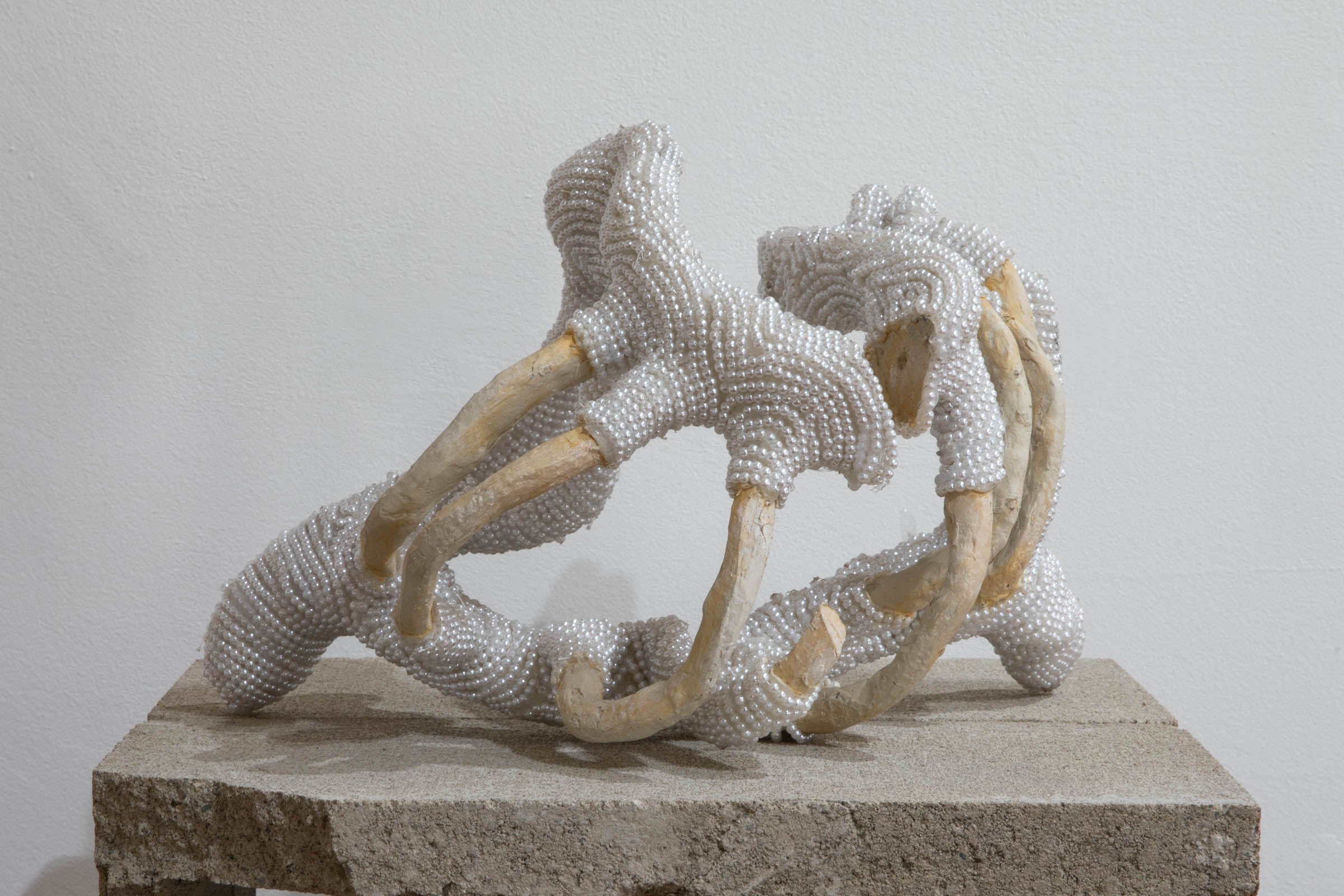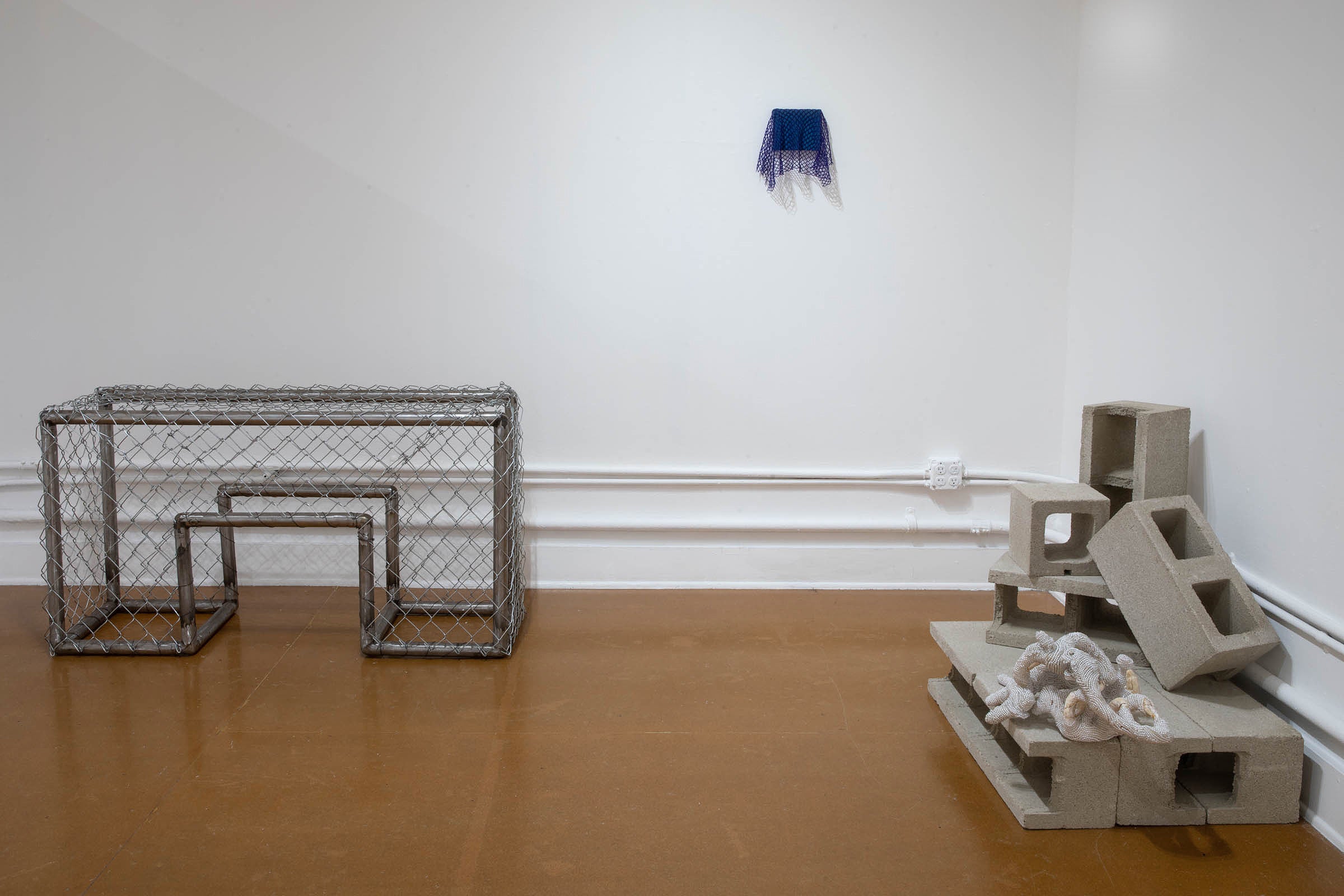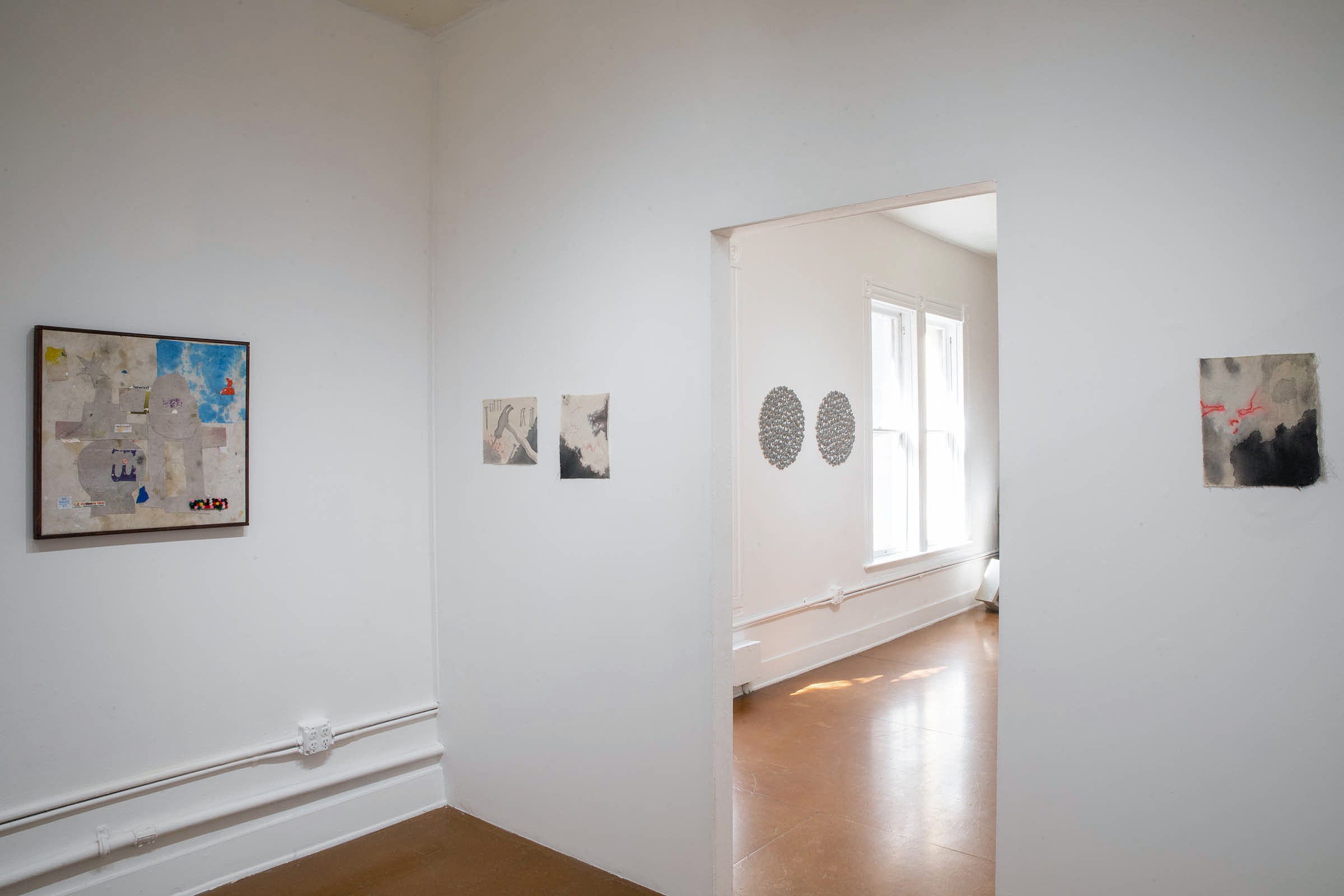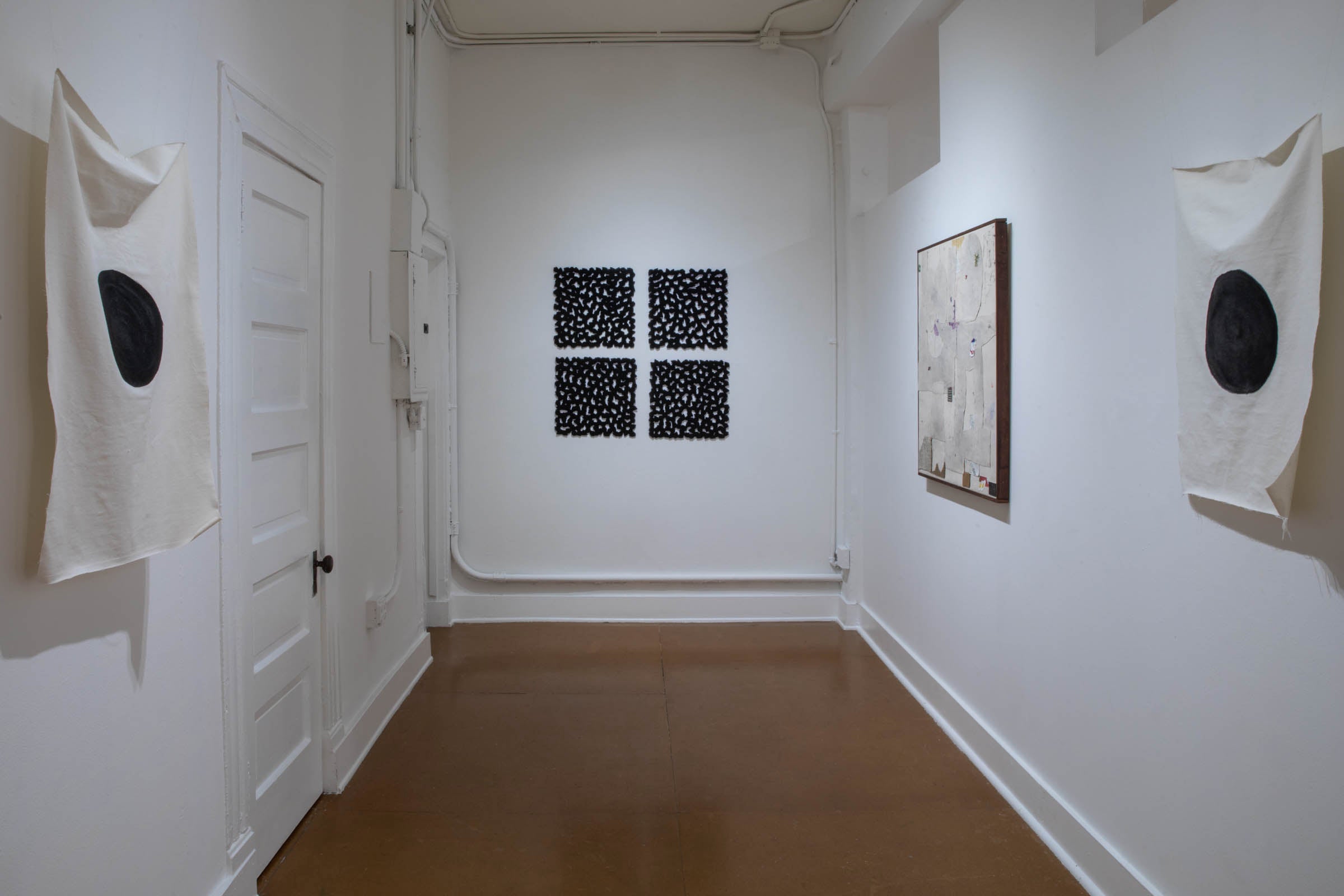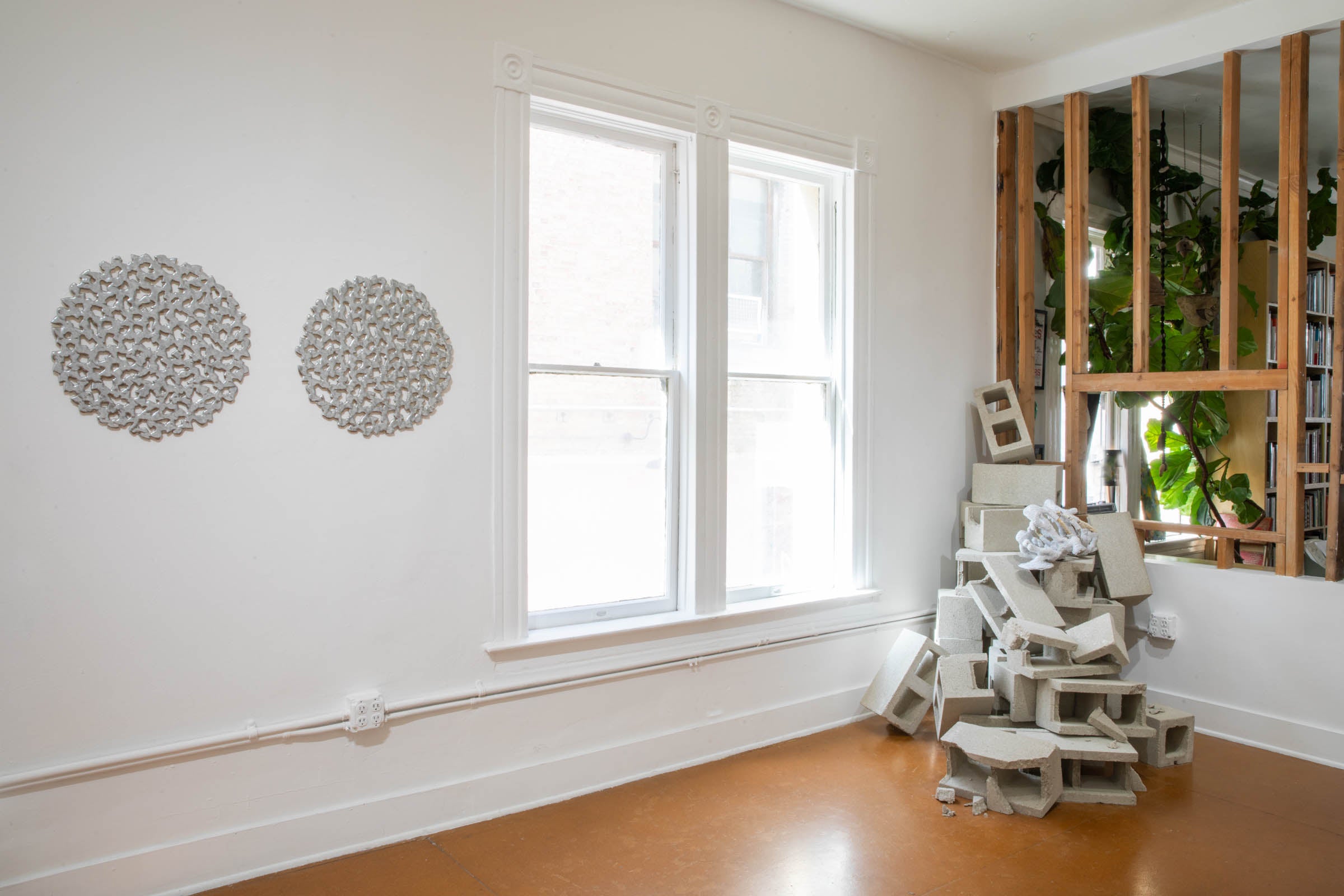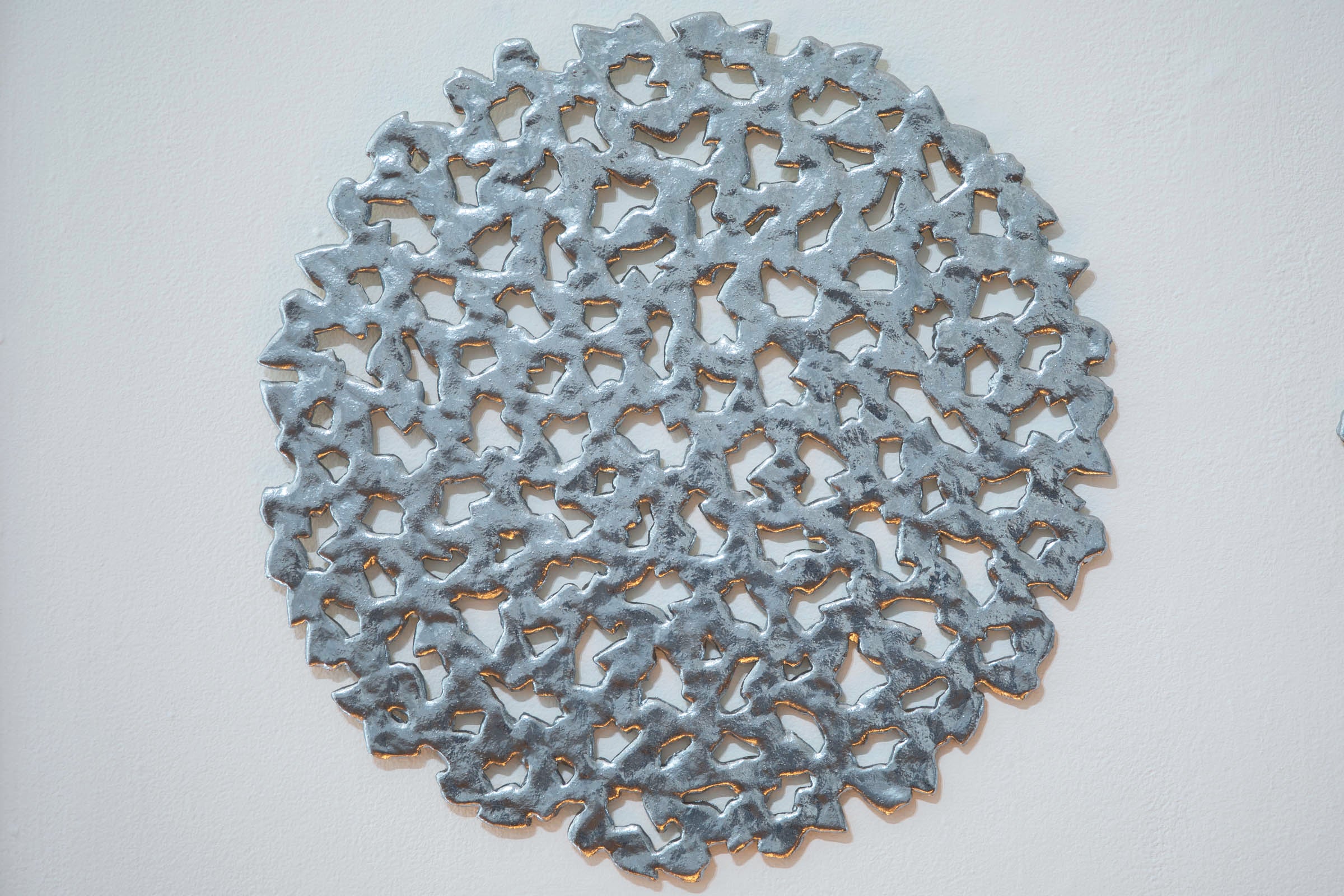 WITH/IN WITH/OUT | curated by Calli Webb
ARTIST'S RECEPTION: April 9, 6:00–9:00 PM
EXHIBITION: April 9 – 30, 2022 | by appointment
"…in that region where being wants to be both visible and hidden, the movements of opening and closing are so numerous, so frequently inverted, and so charged with hesitation, that we could conclude on the following formula: man is half-open being." --Gaston Bachelard, The Poetics of Space
With/in With/out is an exhibition showcasing works from four emerging LA based artists exploring themes of space, barriers, thresholds, and how the ideas of these physicalities define not only our exterior world, but our inner psyches. Working in the mediums of sculpture and mixed media, each artist occupies and opens up space within the gallery, encouraging the viewer to consider the intimacies behind both 'inside' and 'outside' and how identity is realized in relation to each. Spatiality becomes the concept that the personal and political is built out from.
Dreams, interpersonal relationships, imagined lives, and memories exist within the liminal spaces that Castaneda, Chambless, Emmons, and Kibby have constructed in each of their works. These intimacies jump off the canvas and stretch through the structure, inverting the division between inner and outer, calling into question the very constructs that the works themselves at first glance seem to uphold. This inversion and the breaking down of these implied barriers at once reflect upon how the individual interacts with community and, in turn, creates its own self.
With/in With/out is curated by Calli Webb and features the works of Joachim Castaneda, Claire Chambless, Alex Emmons, and Taylor Kibby.