CONTINENTAL DRIFT | Jim Olarte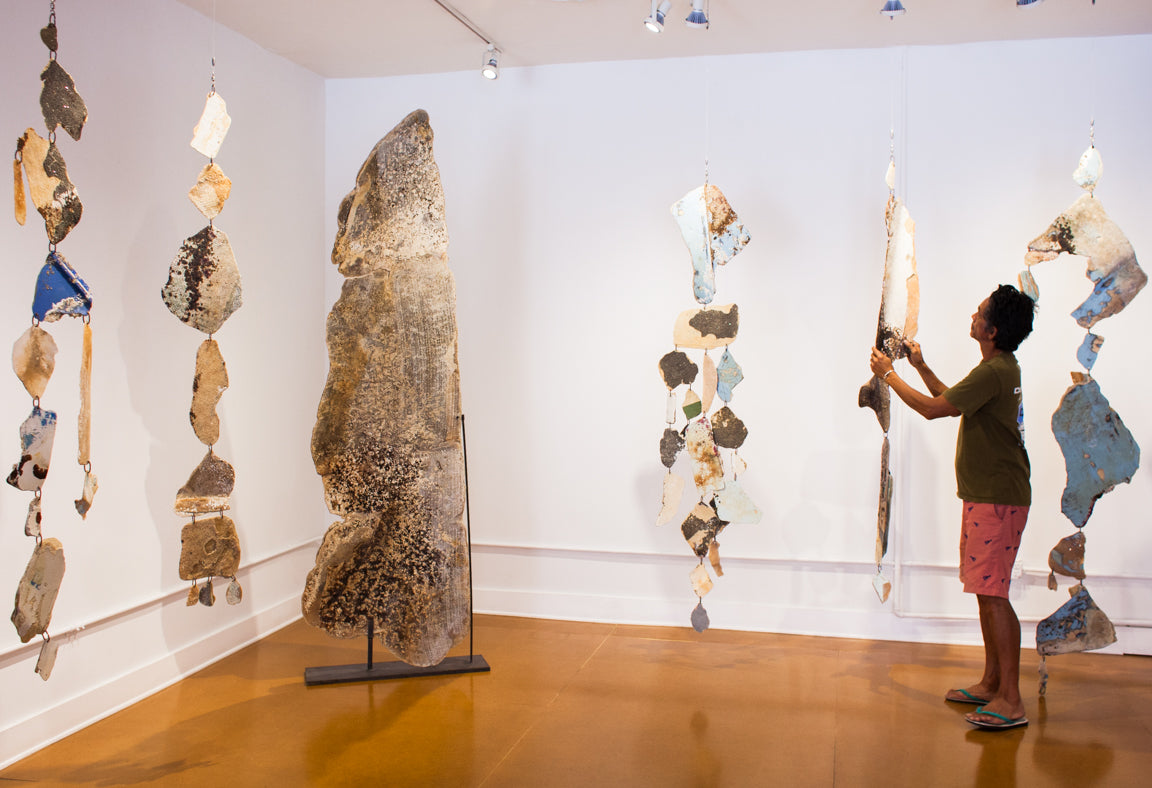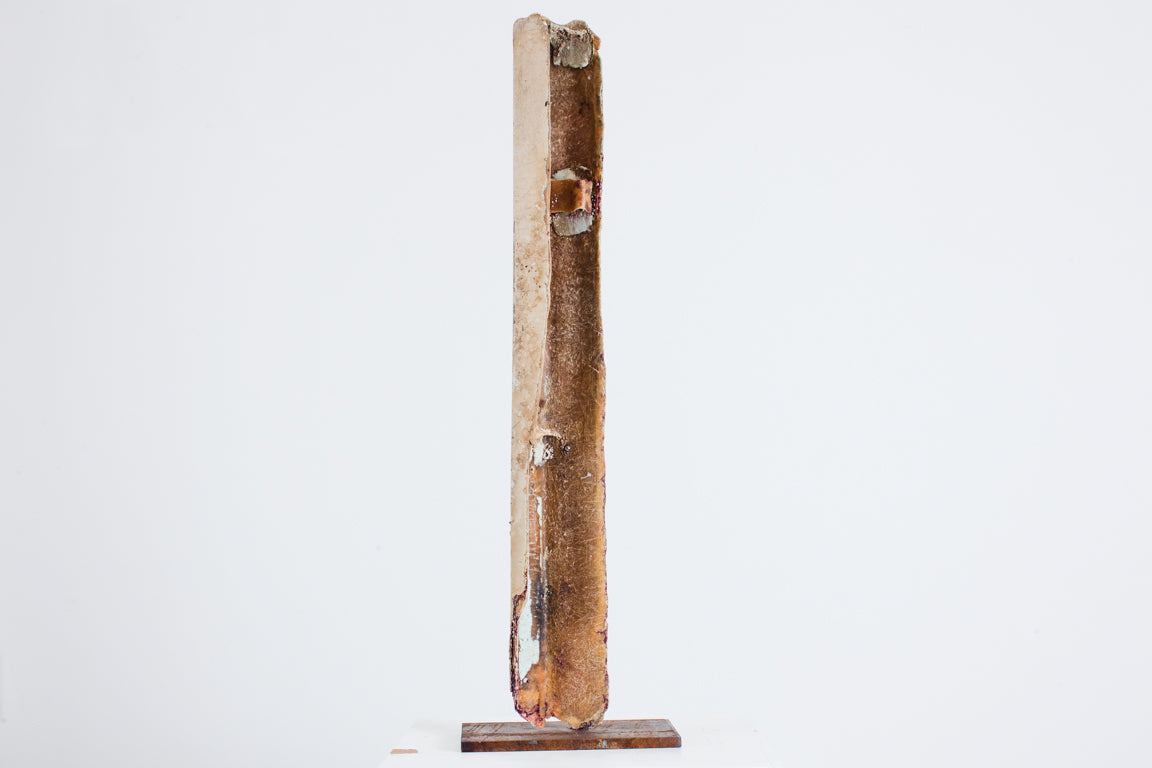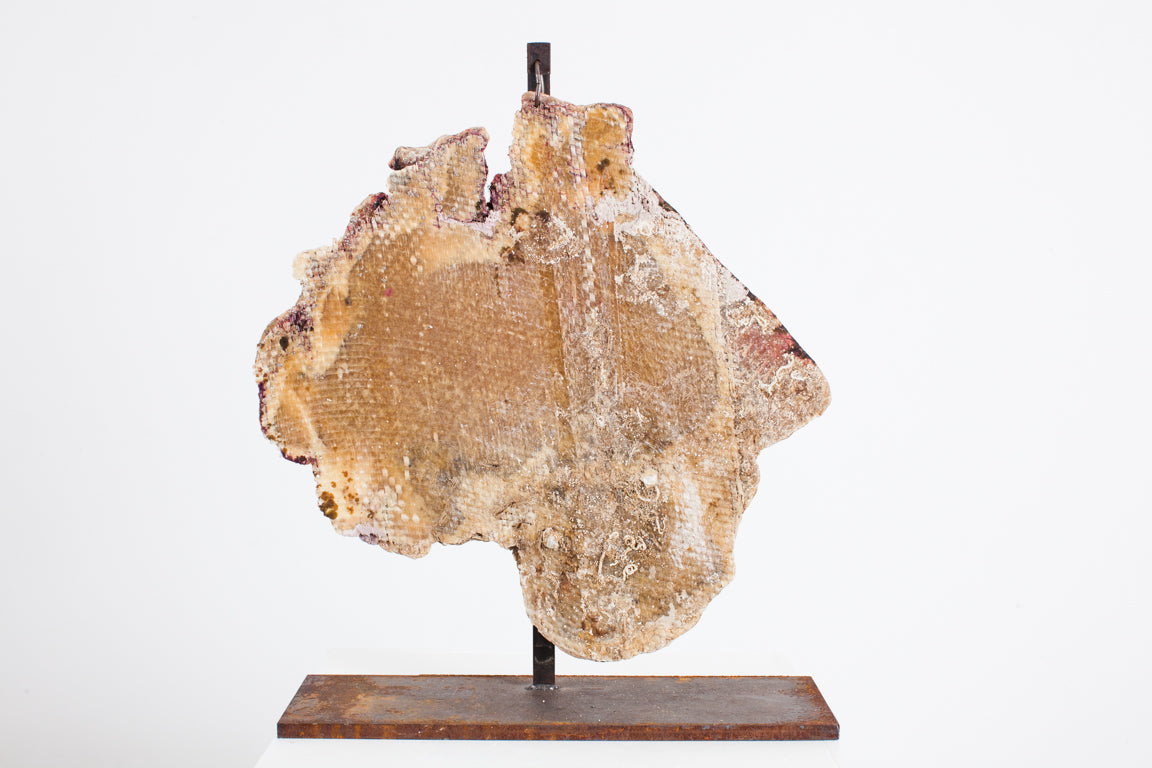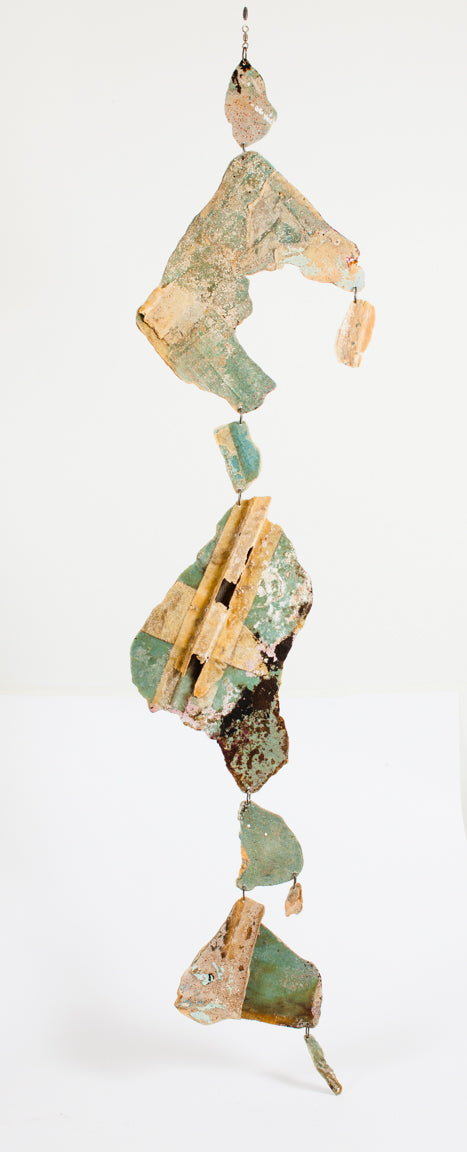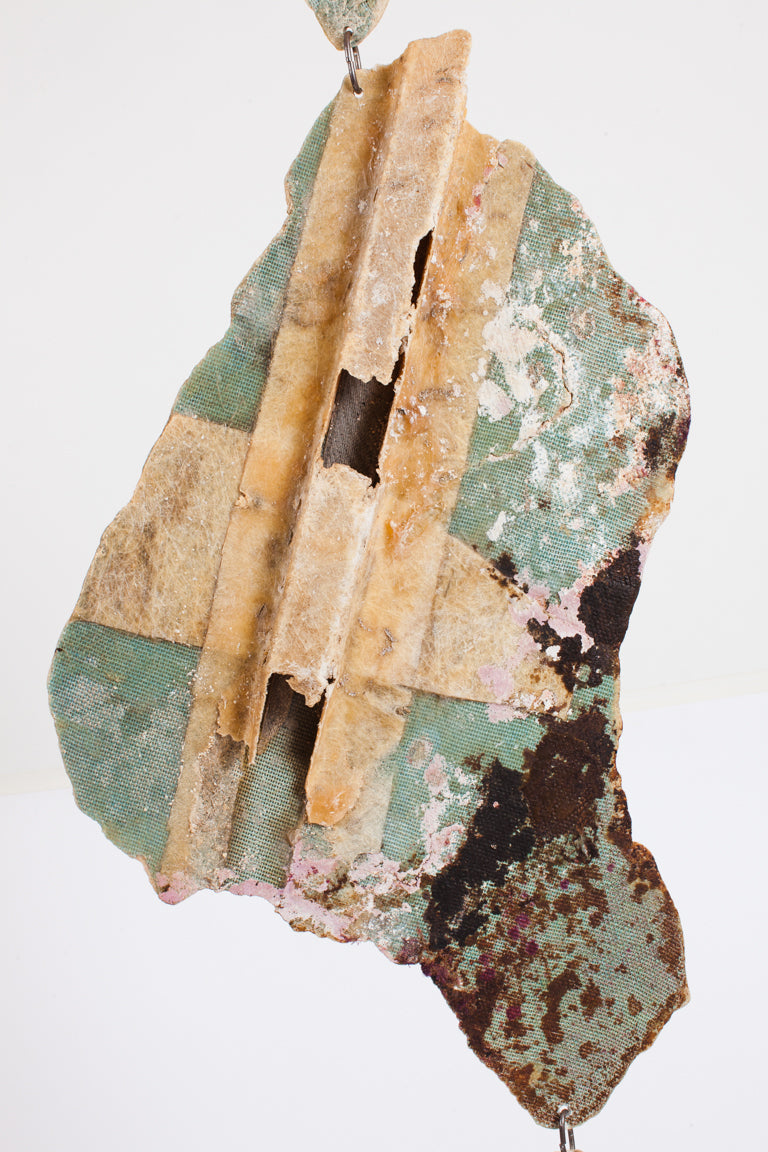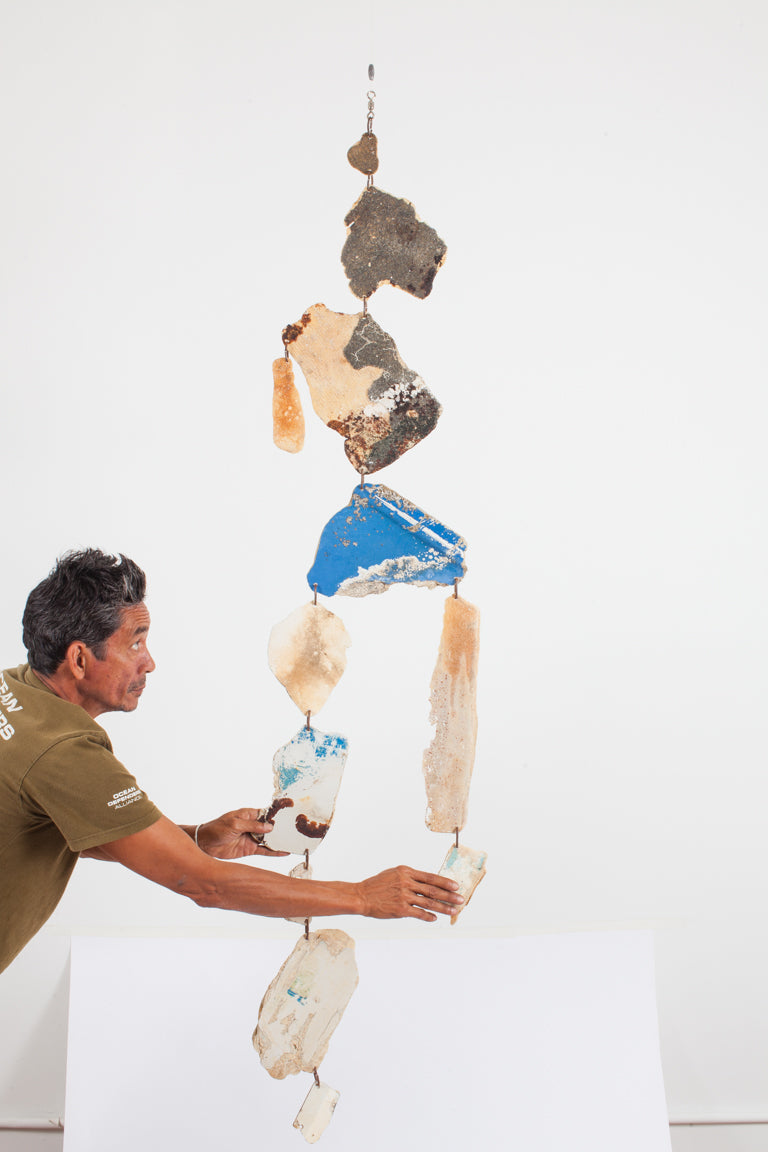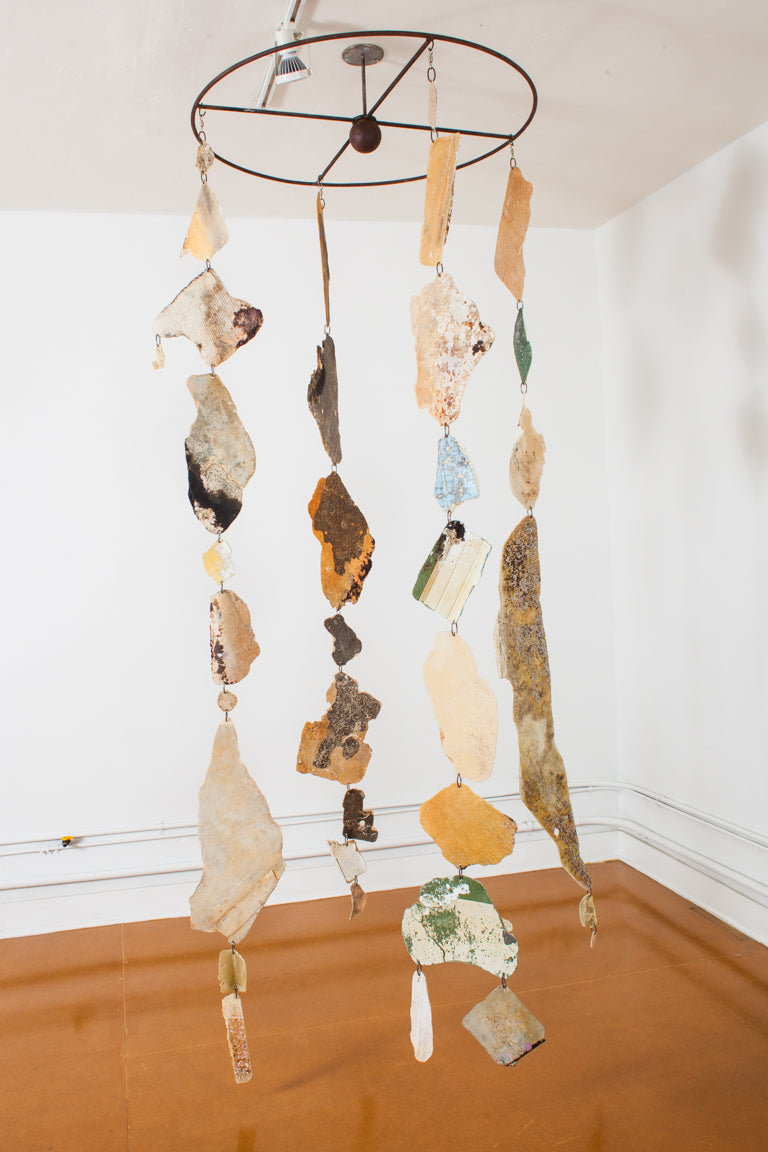 CONTINENTAL DRIFT | Jim Olarte 
November 8 - March 14, 2015
CONTINENTAL DRIFT is a result of a six year adventure of high and low tides, discovering and excavating remnants of fiberglass boats. These beach-found fiberglass pieces—the remains of boats sacrificed to the sea—have been tumbled by countless tide cycles until the surf, rocks and sand have worked them back into shapes that more closely resemble something organic. What's more, these fabricated ruins, once thrust into tide pools and forgotten by the hands that formed and steered them, have been claimed by a different world and turned to new purposes. The hermit crabs, limpets, brittle stars and barnacles that have made them their homes could hardly have bound the human detritus more intimately to their ecosystem. Just as certainly as the fragments report human adventures and tragedies, they speak of the comforts of domesticity enjoyed by the inhabitants of an alternative, aquatic world. As the interlocutors between the human and the marine, these pieces, so delicately balanced against each other, represent a dialogue.
 ABOUT THE ARTIST 
Southern California native Jim Olarte is an habitué of the seashore whose affinity for his home—its sand, waves, and culture—he translates into distinctive hanging art and classic set design that has helped define Southern California style.
A self-taught artist, Olarte took up macramé as a teenager in the 1970s. He mastered its techniques, and was soon creating and selling custom pieces. Over the years he has refined this ancient seafarer's craft into a modern art form distinguished by rigorous precision and experimentation with textures, materials, color and scale.
A self-described "beach person," Olarte is drawn irresistibly to tide pools; he recognizes in every one a perfectly contained world constructed by the vagaries of water and rock. Inspired by their microcosmic significance, he frequently incorporates into his artwork the detritus he has lovingly collected on beaches over the course of years. These sea-salvaged objects, whether shells, stones or fragments of wrecked boats, have come to characterize his hanging sculptures. 
Olarte co-founded Laguna Beach's iconic vintage boutique Locals Only in 1982. For over twenty years, his rotating window displays demonstrated a singular knack for combining authentically vintage elements with modern beach culture. Olarte is highly regarded as a set designer whose carefully constructed visual narratives have become so pervasive that they have become synonymous with Southern California style. Olarte's hanging sculpture has become increasingly integrated into his commercial work, lending a distinctly new element to his representations of the ethos of Southern California—the place that has inspired and nurtured his artistry.
Jim Olarte lives in Laguna Beach and would, at this very moment, like to be at the beach.