WOVEN PATH | Solo Exhibition by Ishi Glinsky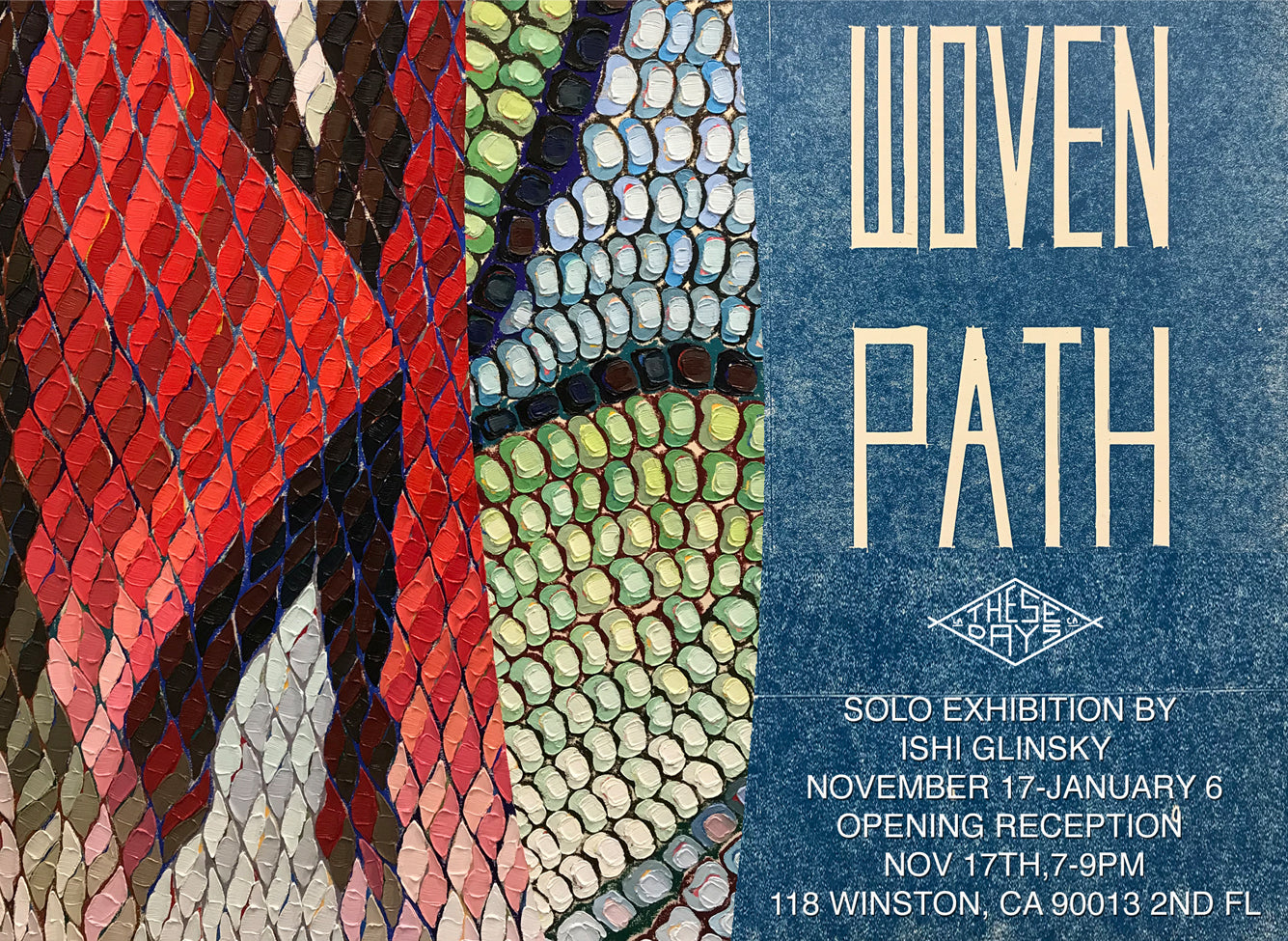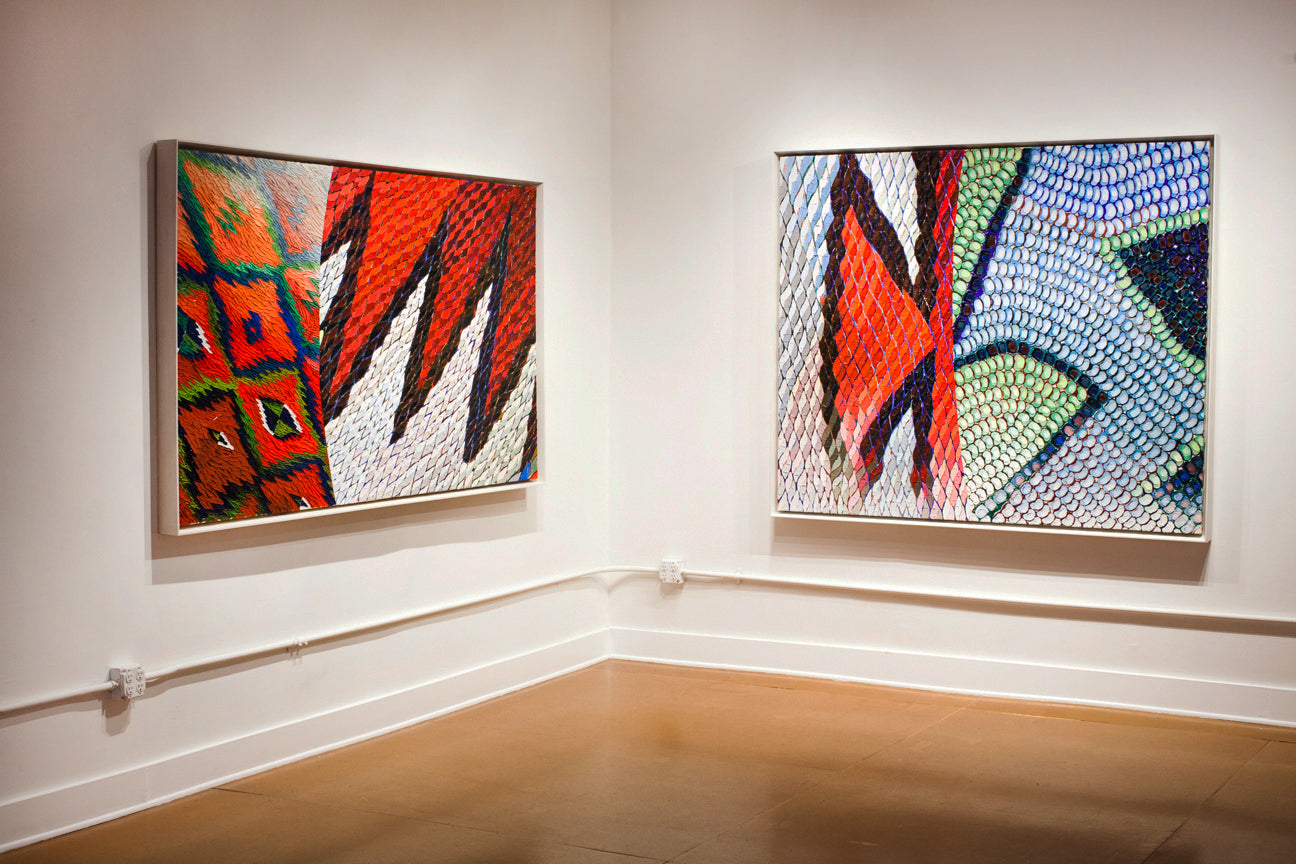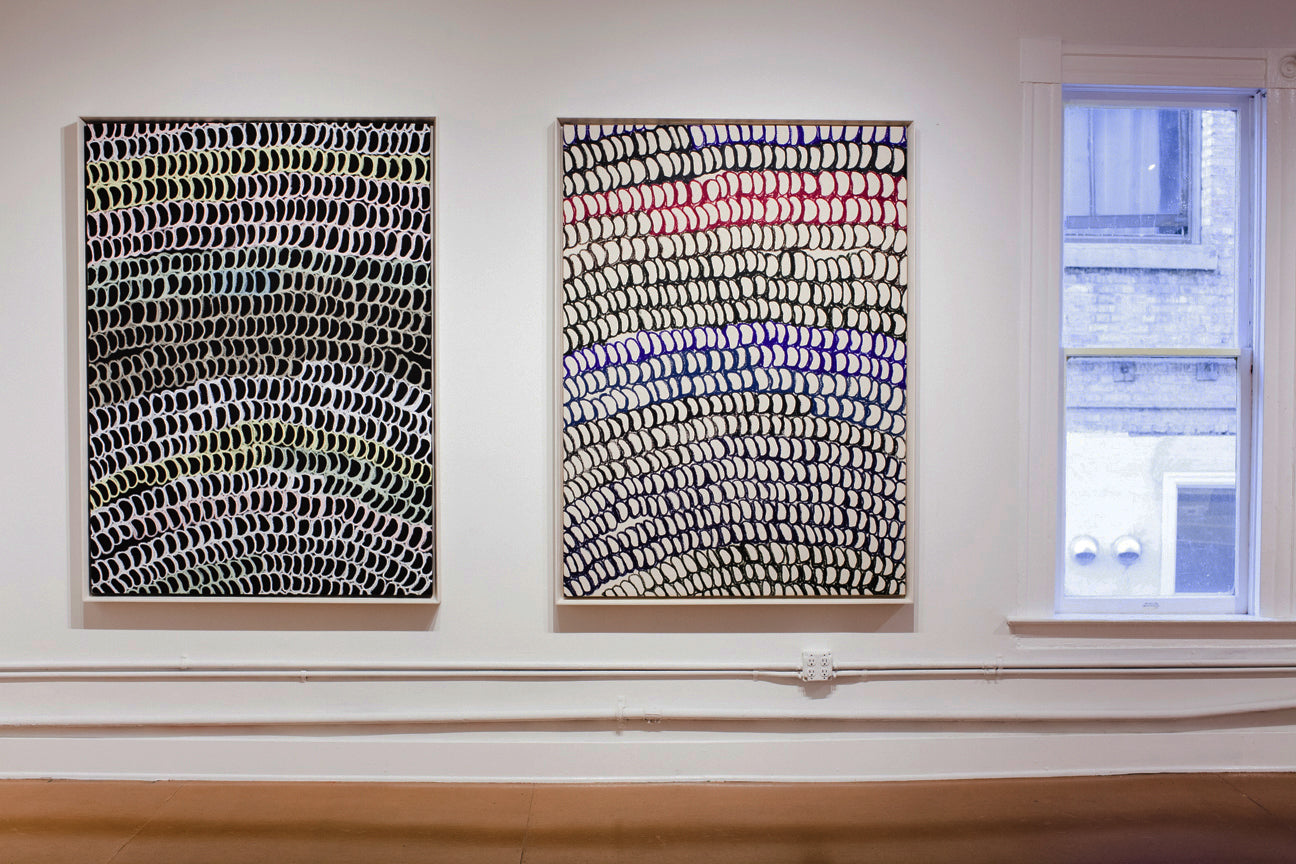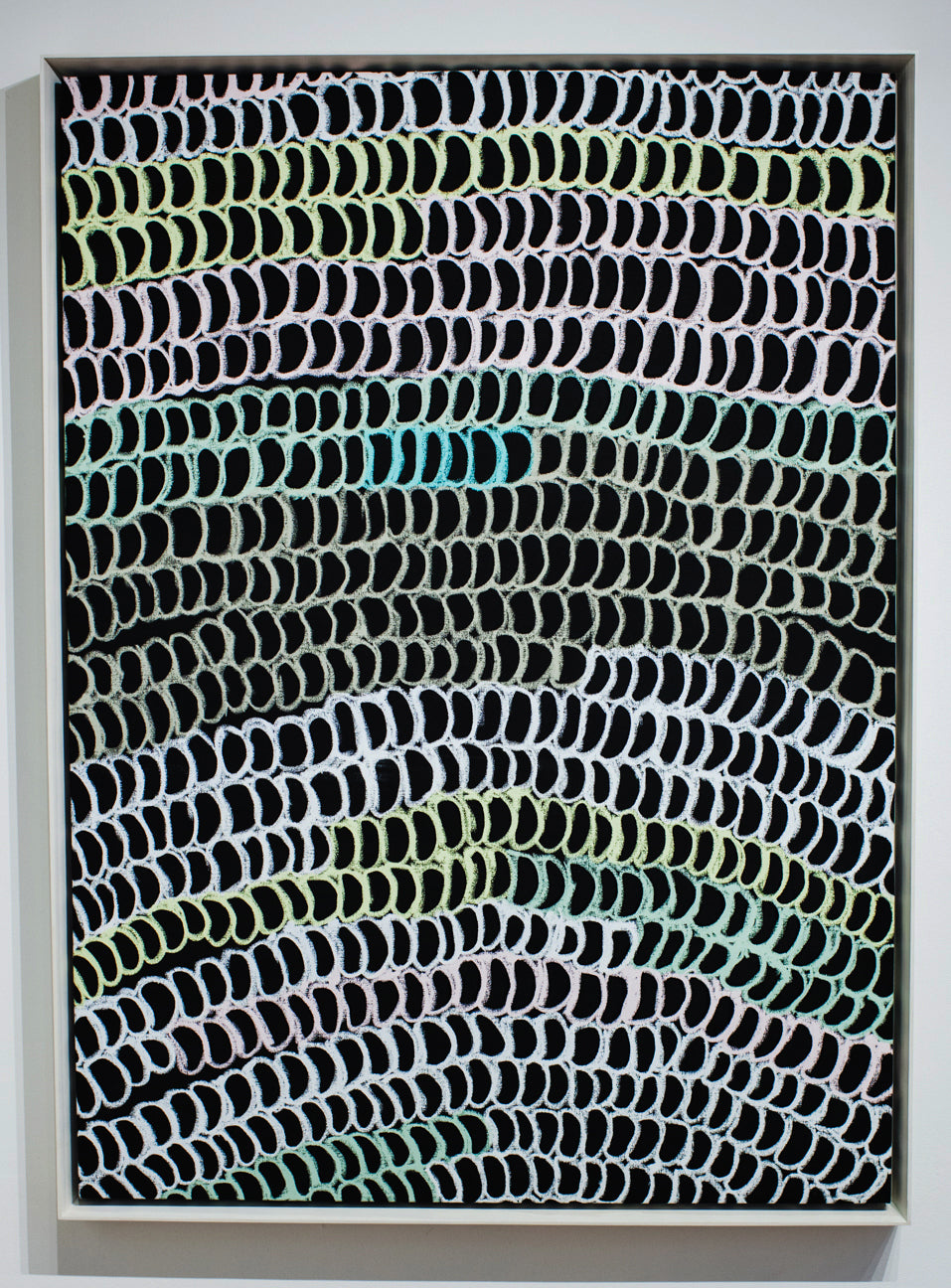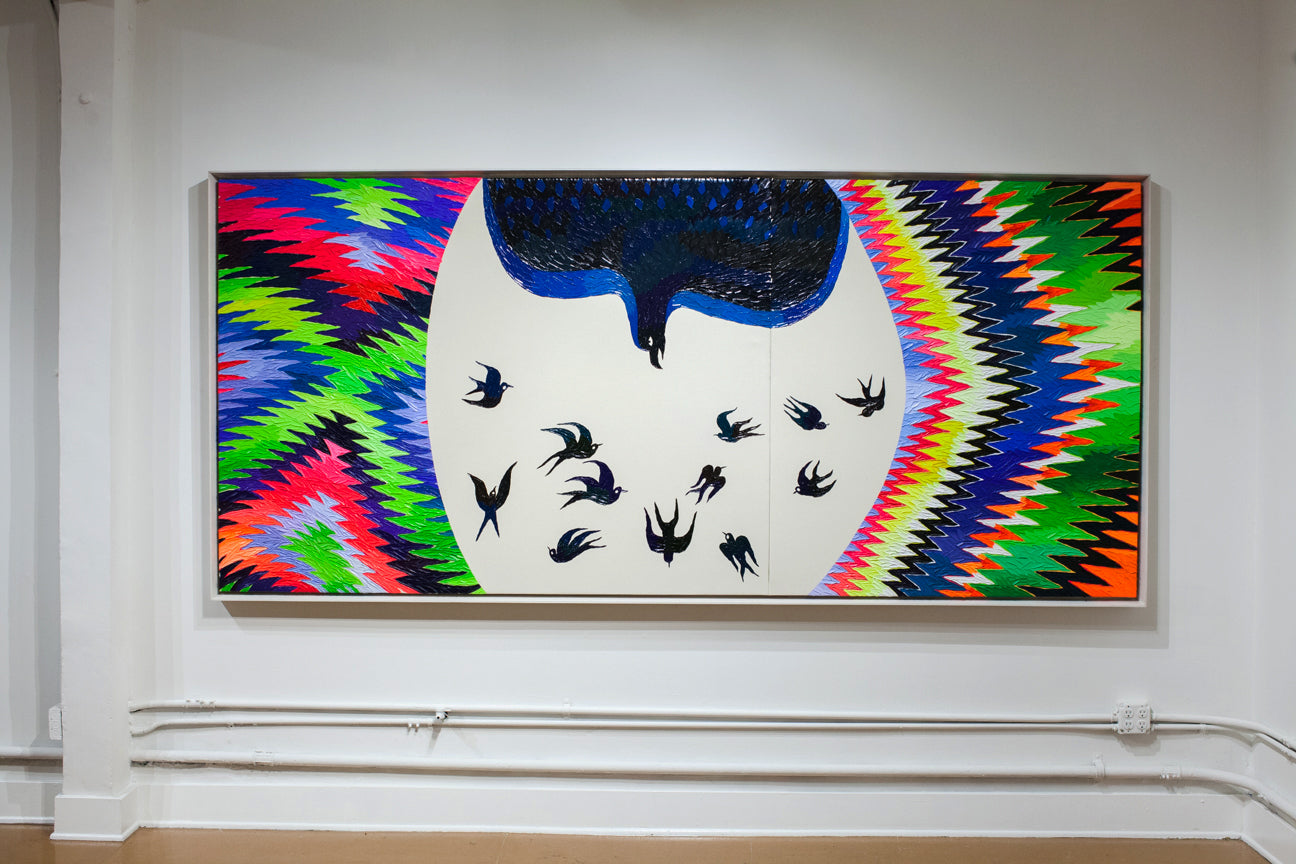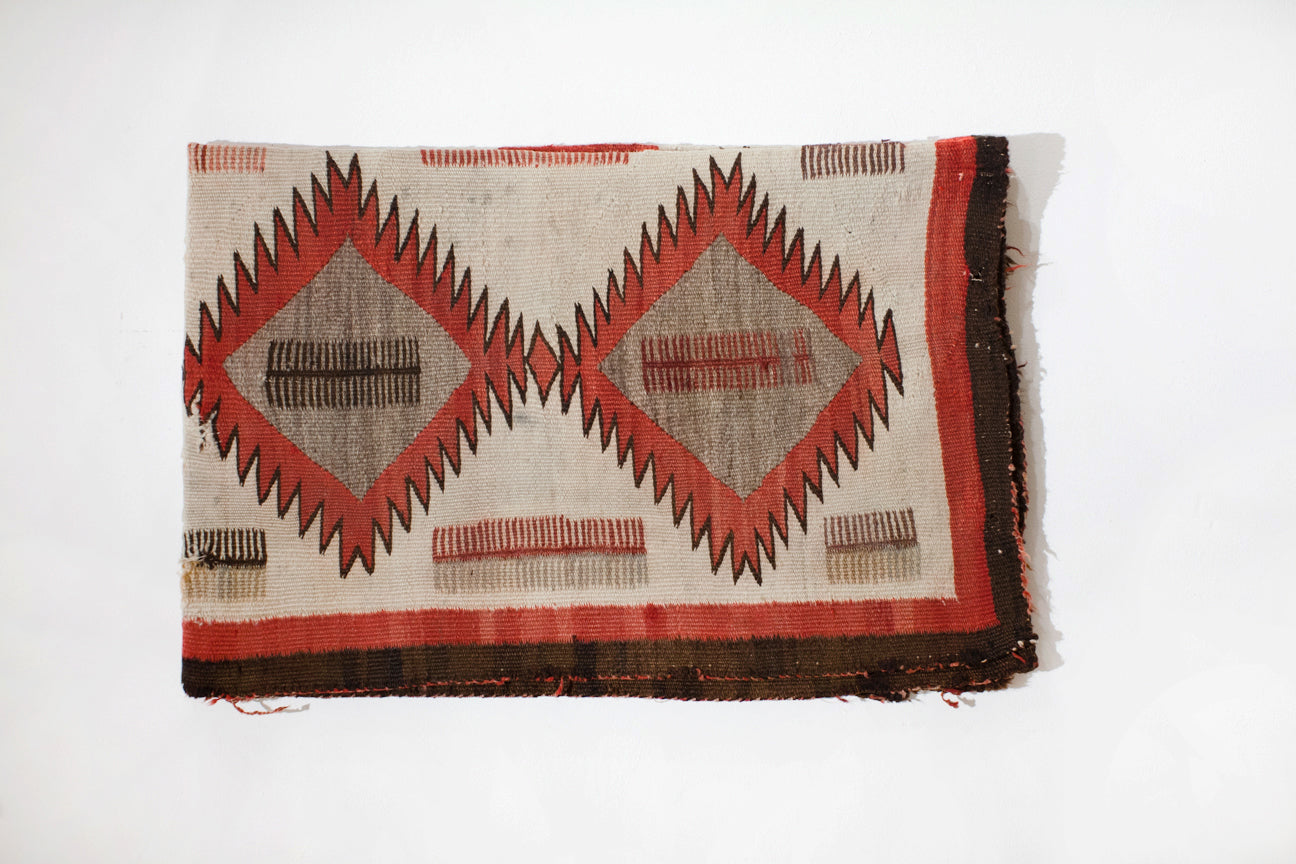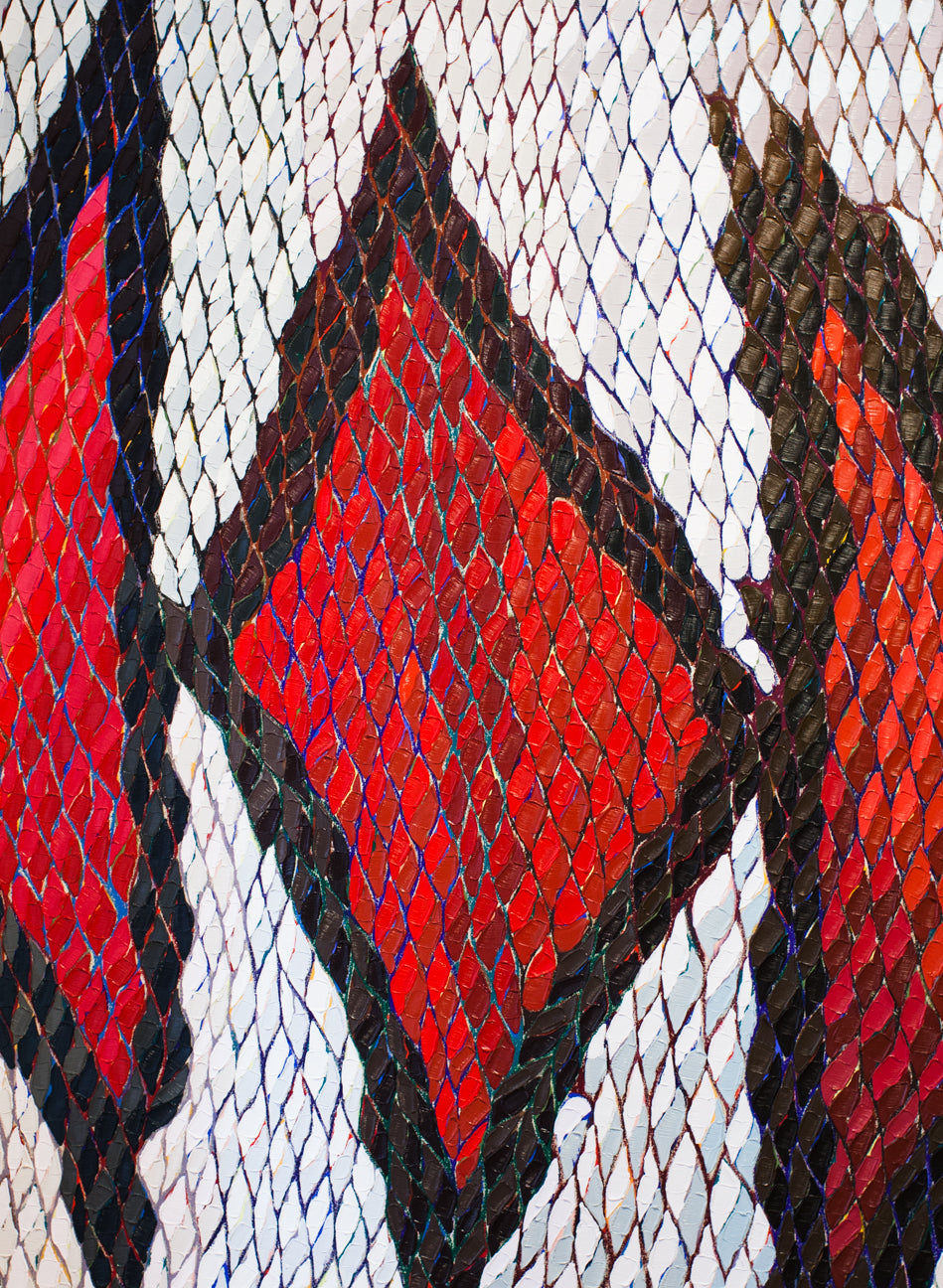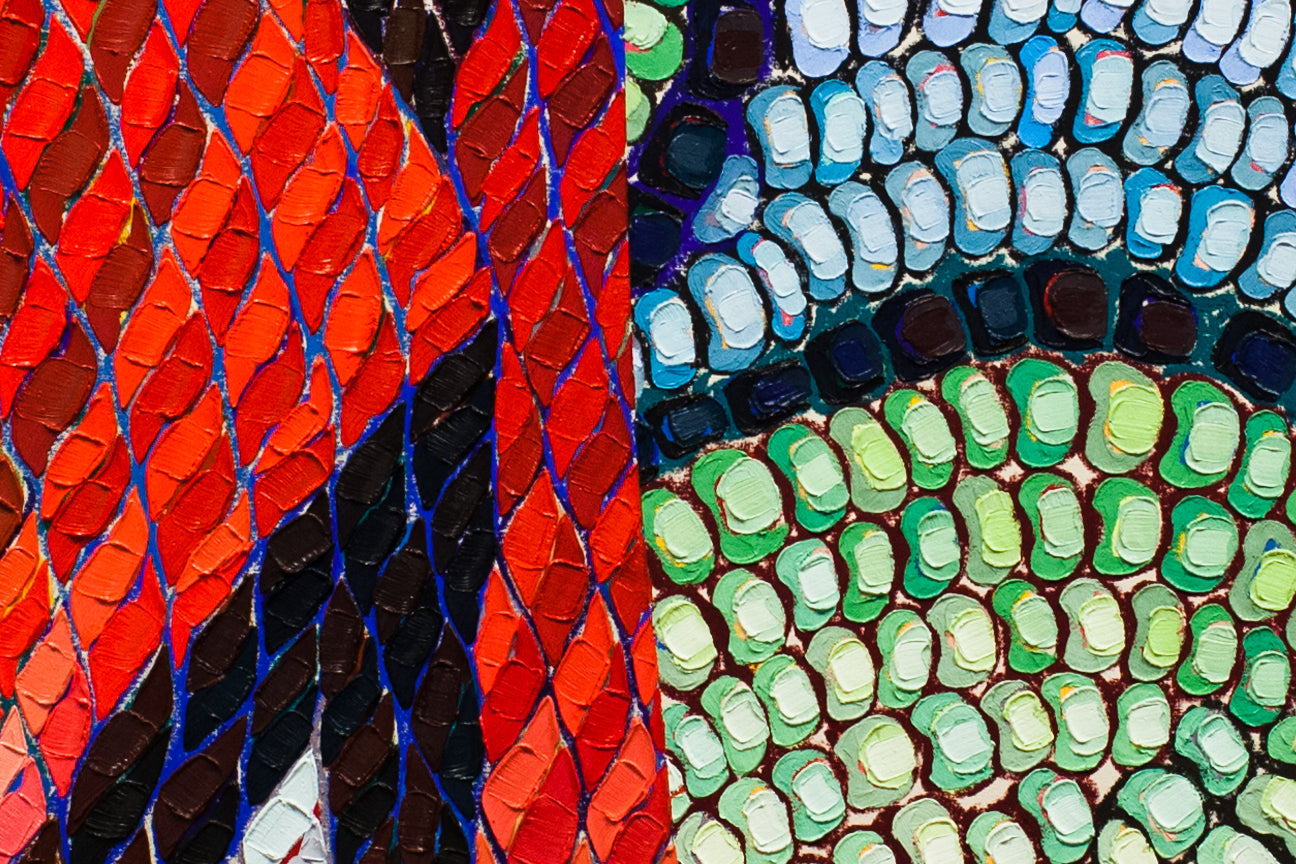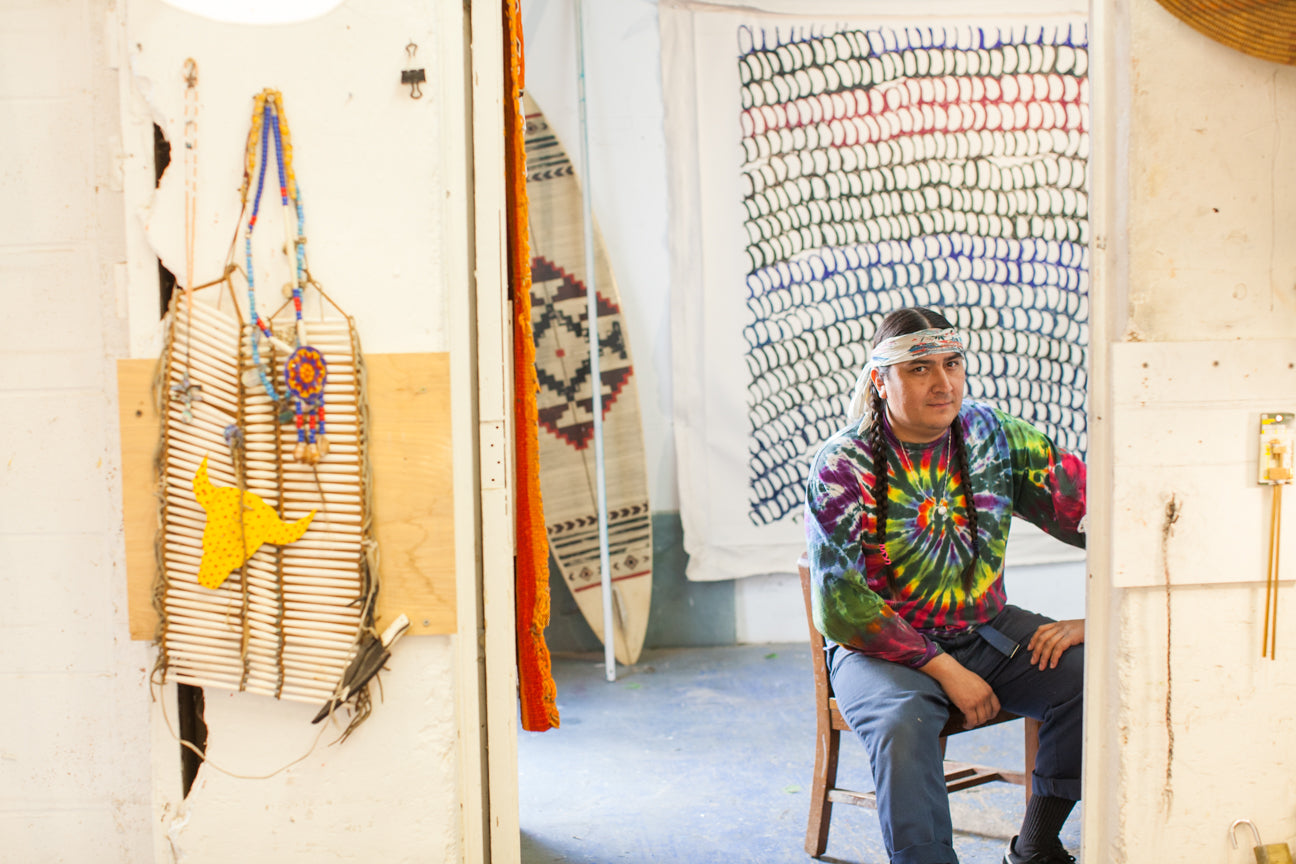 WOVEN PATH | Solo Exhibition by Ishi Glinsky
November 17, 2018 – January 8, 2019
Artists Reception | November 17, 7-9 PM
A horizontal, intersecting line break, characteristic of Diné blankets and textiles, are defined as "Weaver's Path" or, "Spirit Lines." The Loomer's embrace the idea of imperfection and refer to these threads as guidance and continuance towards future works. Weavings of the Diné people and other Indigenous tribes of the Southwest are intersections of shape, pattern, and color that remain examples of harmonious balance. For Ishi Glinsky's new solo exhibition, each painting is an exploration of late 19th and early 20th-century beadwork and textile weavings of North American Indigenous tribes. Extracting cross sections from ancestral pieces, Glinsky enhances the scale allowing each woolen fiber or minute variance of beadwork, to dictate the palette and process for the paintings of Woven Path. The creation of these compositions begins at the lower foundation with the layering of paint in an ascending manner. This process references the art of looming, as Glinsky notes, "I am taking the idea of "Weaver's Path" as a concept, to recreate an age-old practice and allow the colors to shift. Once I start to paint, each process is a little battle of color balance in each thread." Woven Path reimagines the three dimensional into a flat plane where the lines can be morphed, skewed and enhanced to create an optical tension between warp and weft, an infinite composition or "Weaver's Path" of continuance.
Ishi Glinsky B. Tucson AZ, 1982
Ishi Glinsky is a sculptor, painter, and installation artist, who works and resides in Los Angeles, California. Born and raised in Tucson, AZ, Glinsky's work is often formed through handmade methods and inspired by materials, both industrial and organic. Each immersive installation, sculpture or painting, are investigations into resourcefulness, permanence or continual evolution, all dependent upon the chosen material and its considered composition.
While continuing to navigate through historical events and ephemera of North American Native tribes, Glinsky's work becomes a fusion of intertribal celebration and material exploration. As a primarily self-taught artist, Glinsky investigates traditional techniques of his tribe, the Tohono O'odham Nation, as well as other Nations to create contemporary homages to sacred events and practices.
Ishi Glinsky has shown at Maxwell Alexander Gallery in Culver City, CA, MOCA Tucson, AZ, Human Resources in Los Angeles, CA and Shiprock Santa Fe, NM, as well as produced several solo art shows in Los Angeles, CA. Most recently Glinsky showed Internationally for his solo exhibition New Warrior at Open Studio Gallery in Tokyo, Japan.