DILATED PUPILS | A Group Show of Contemporary and Classic Blacklight Art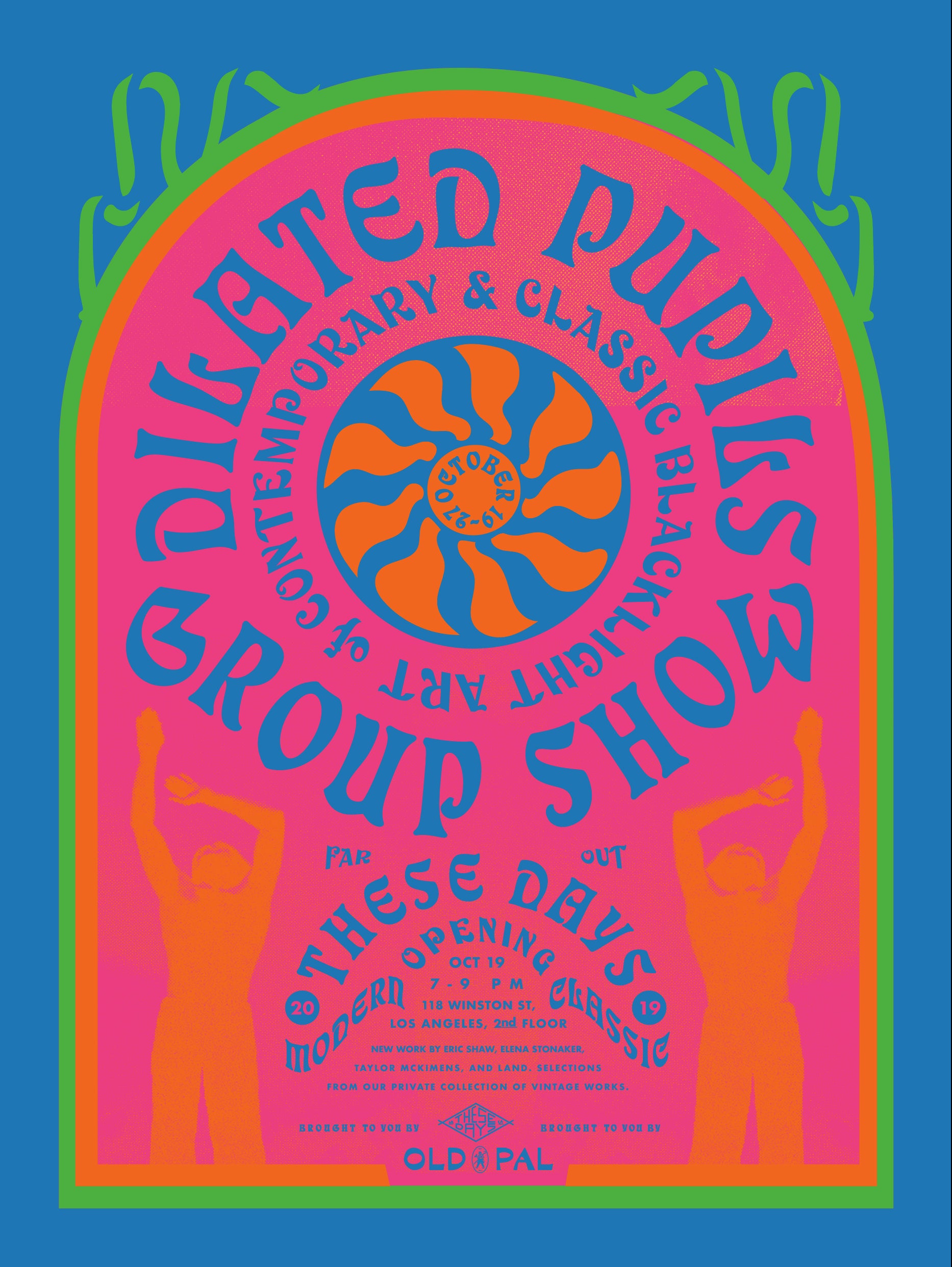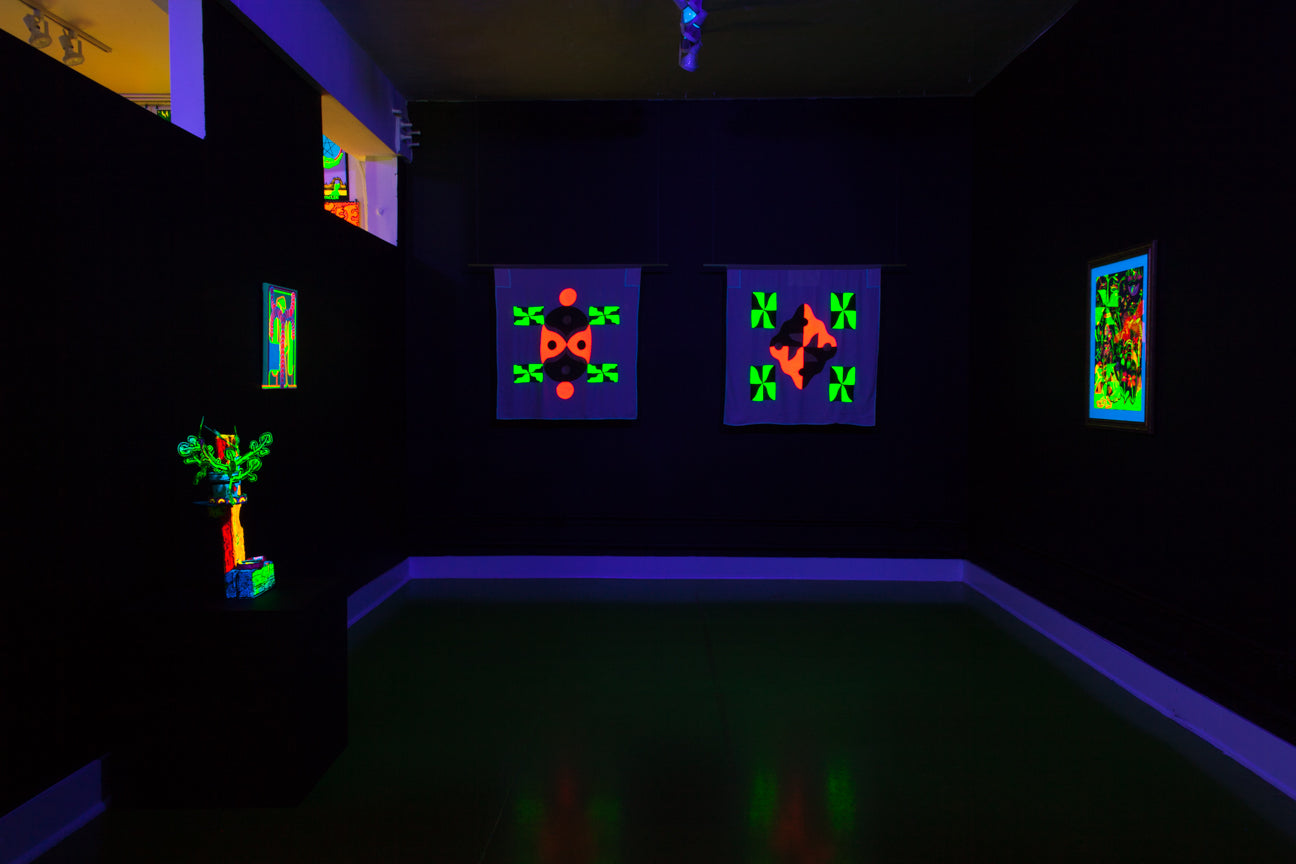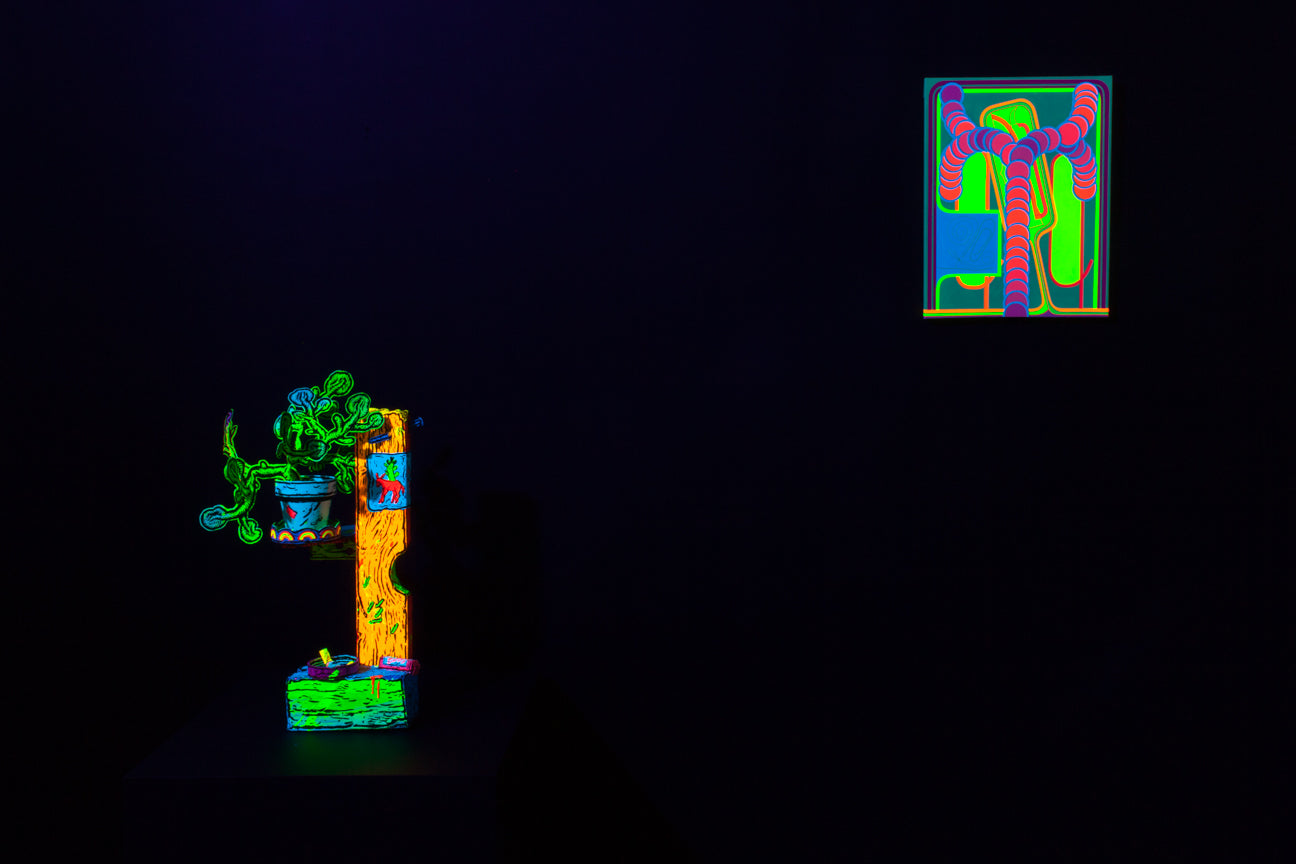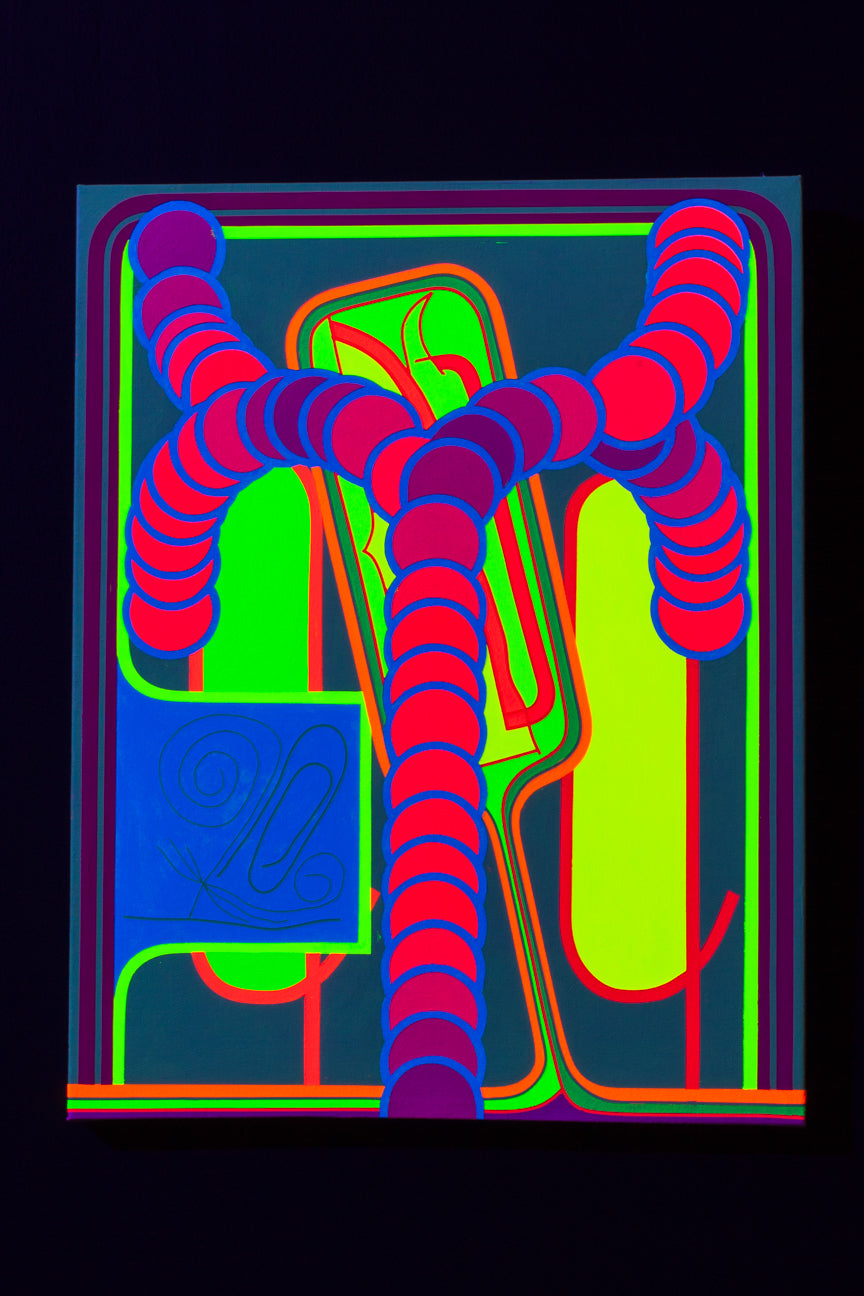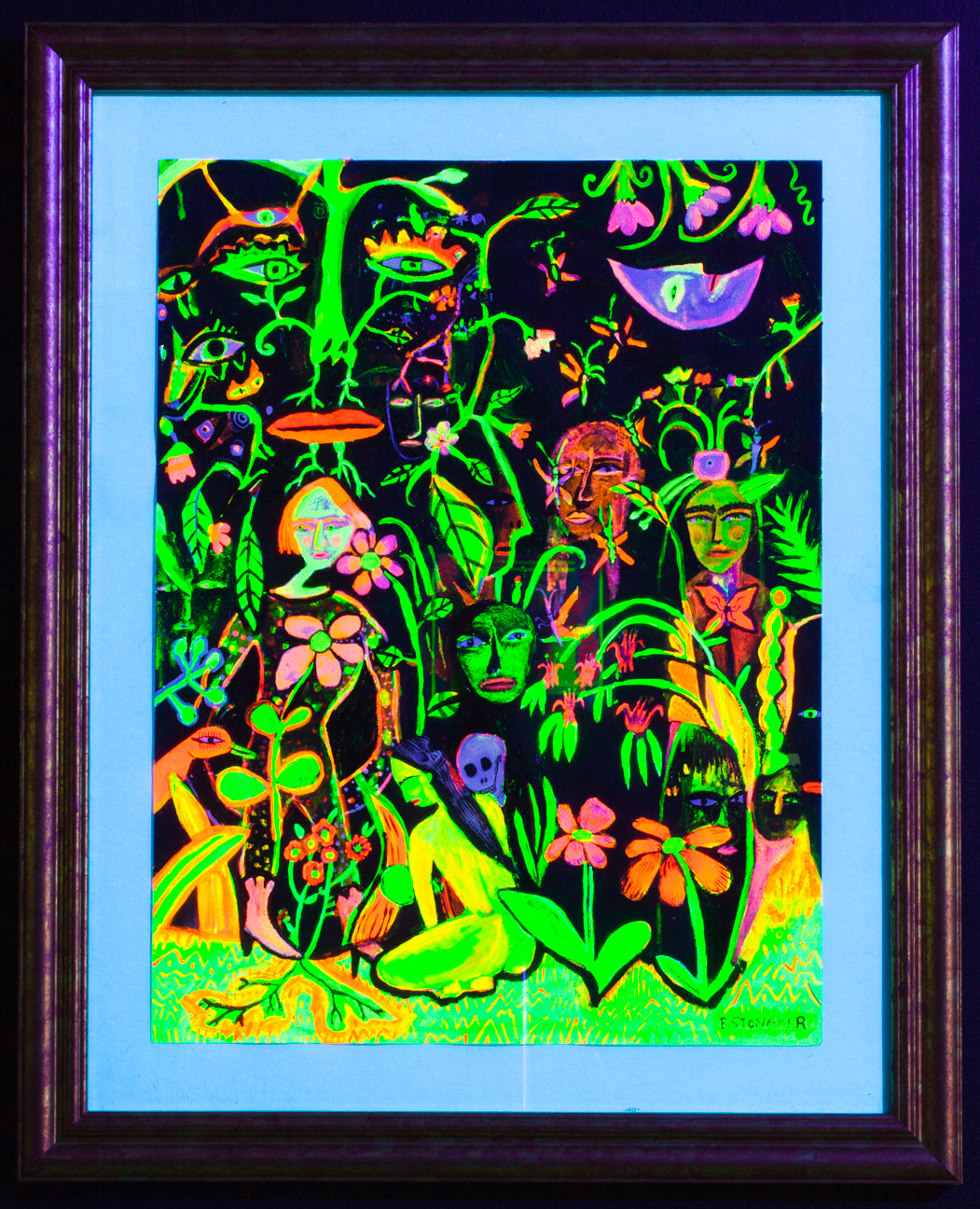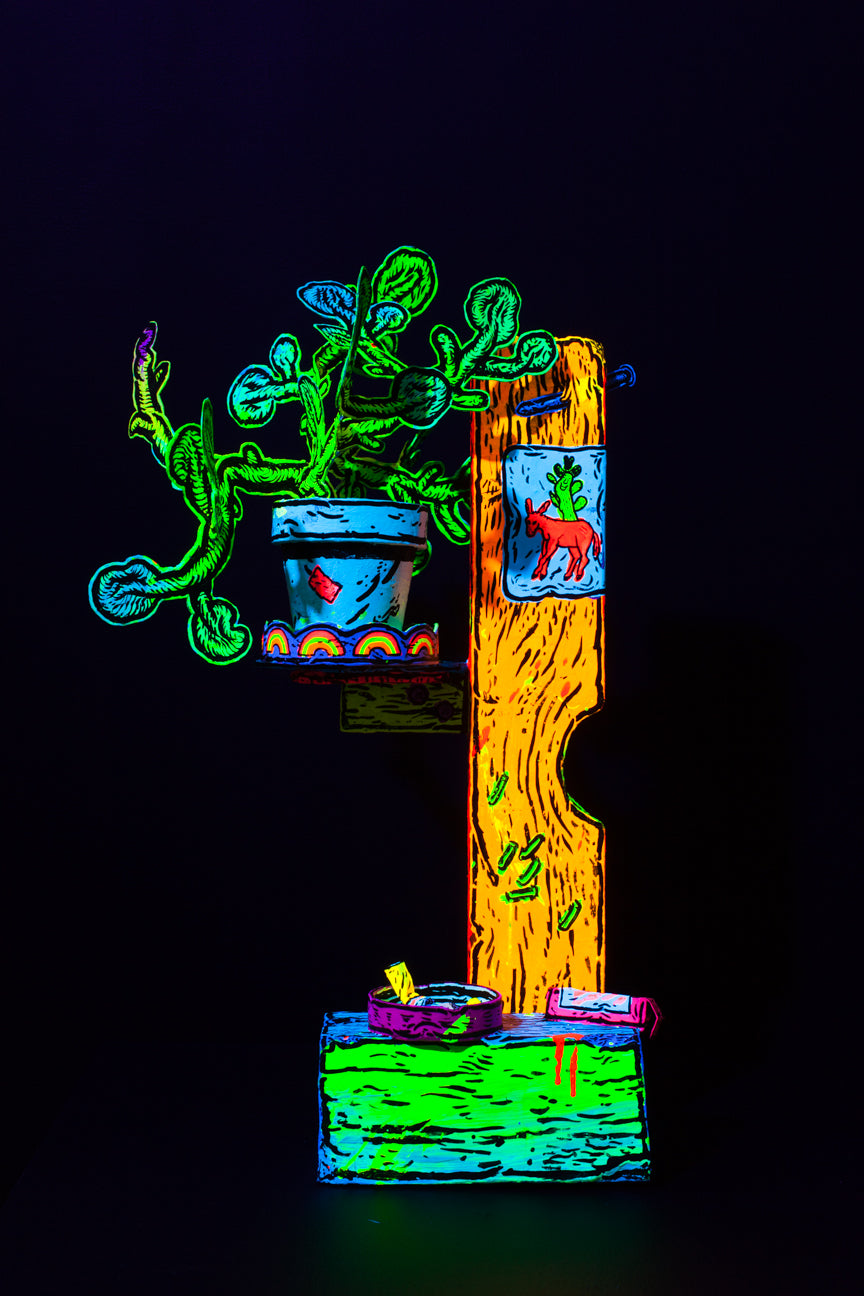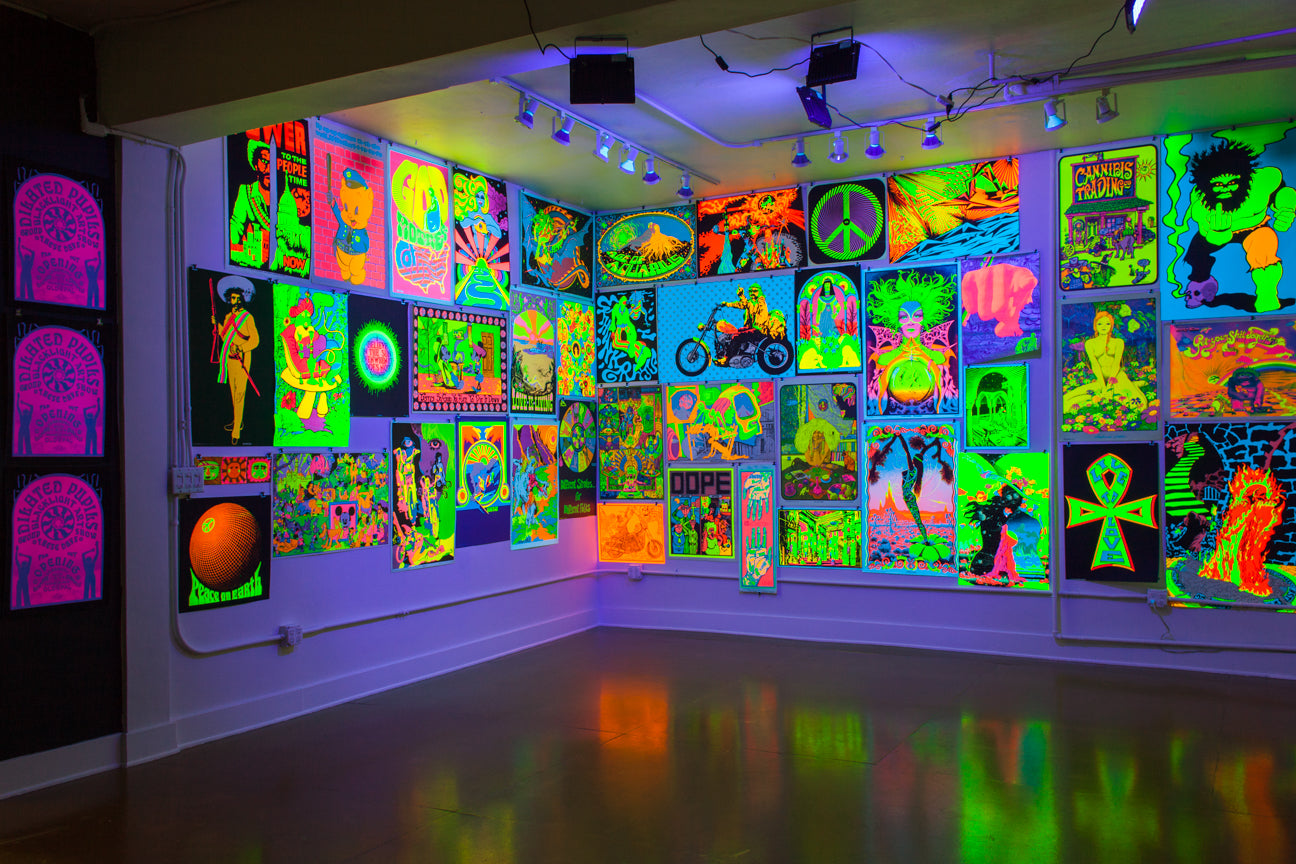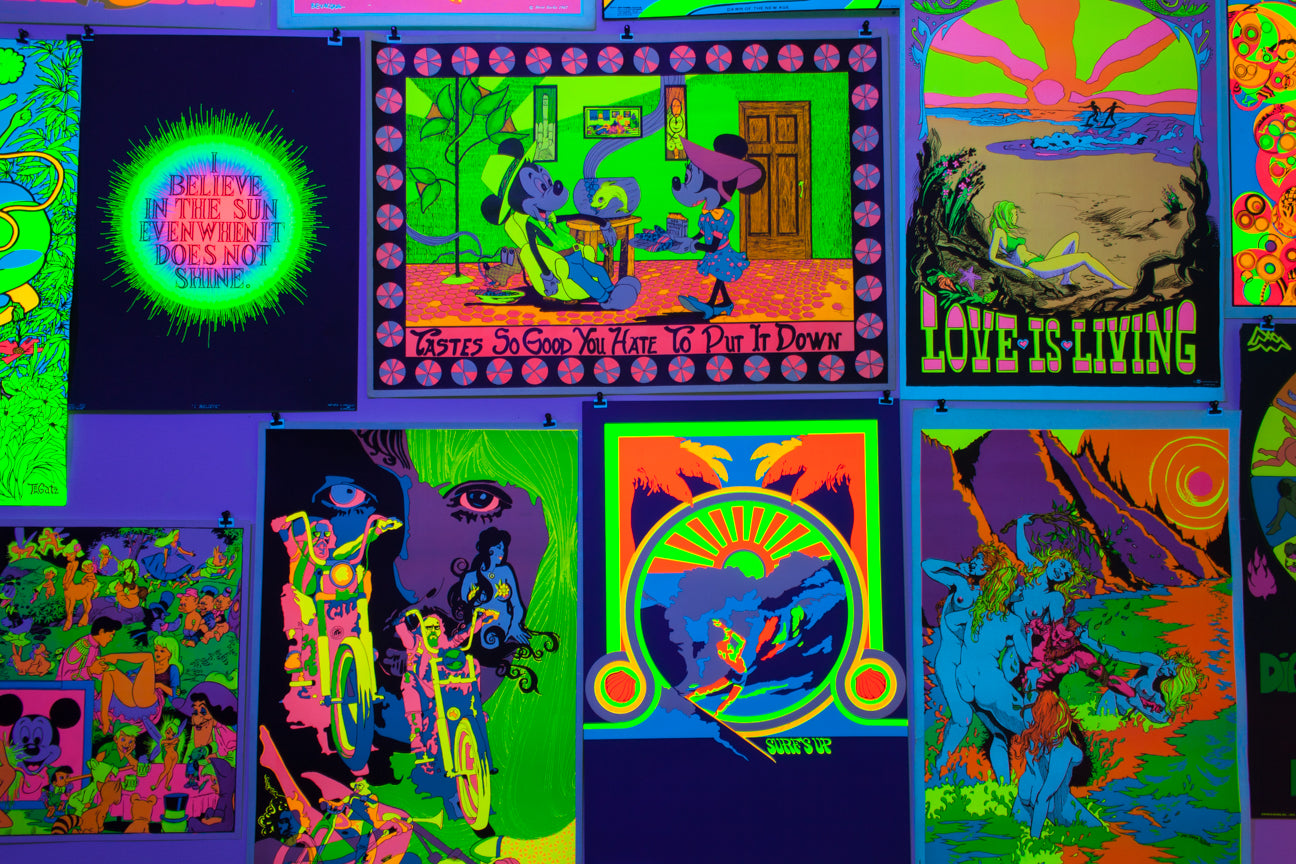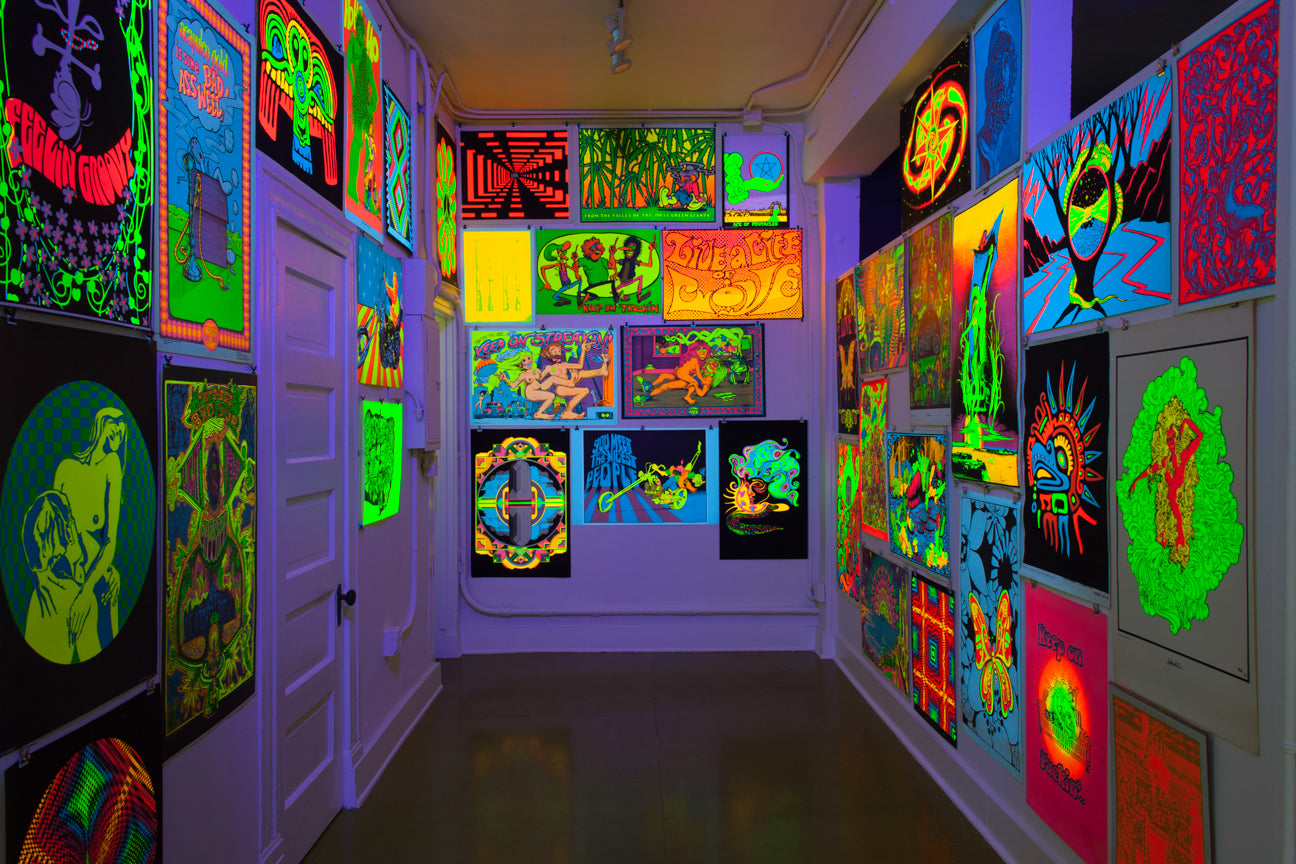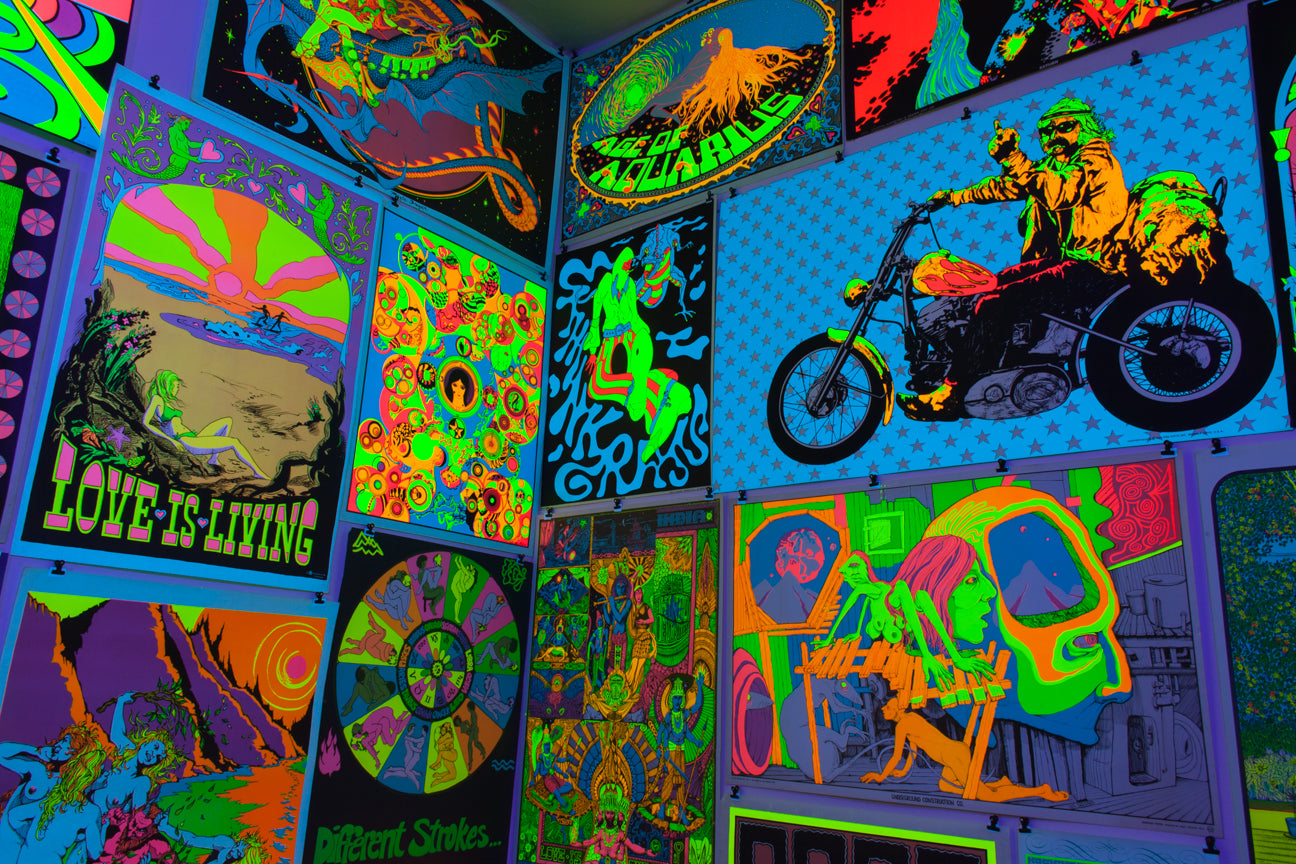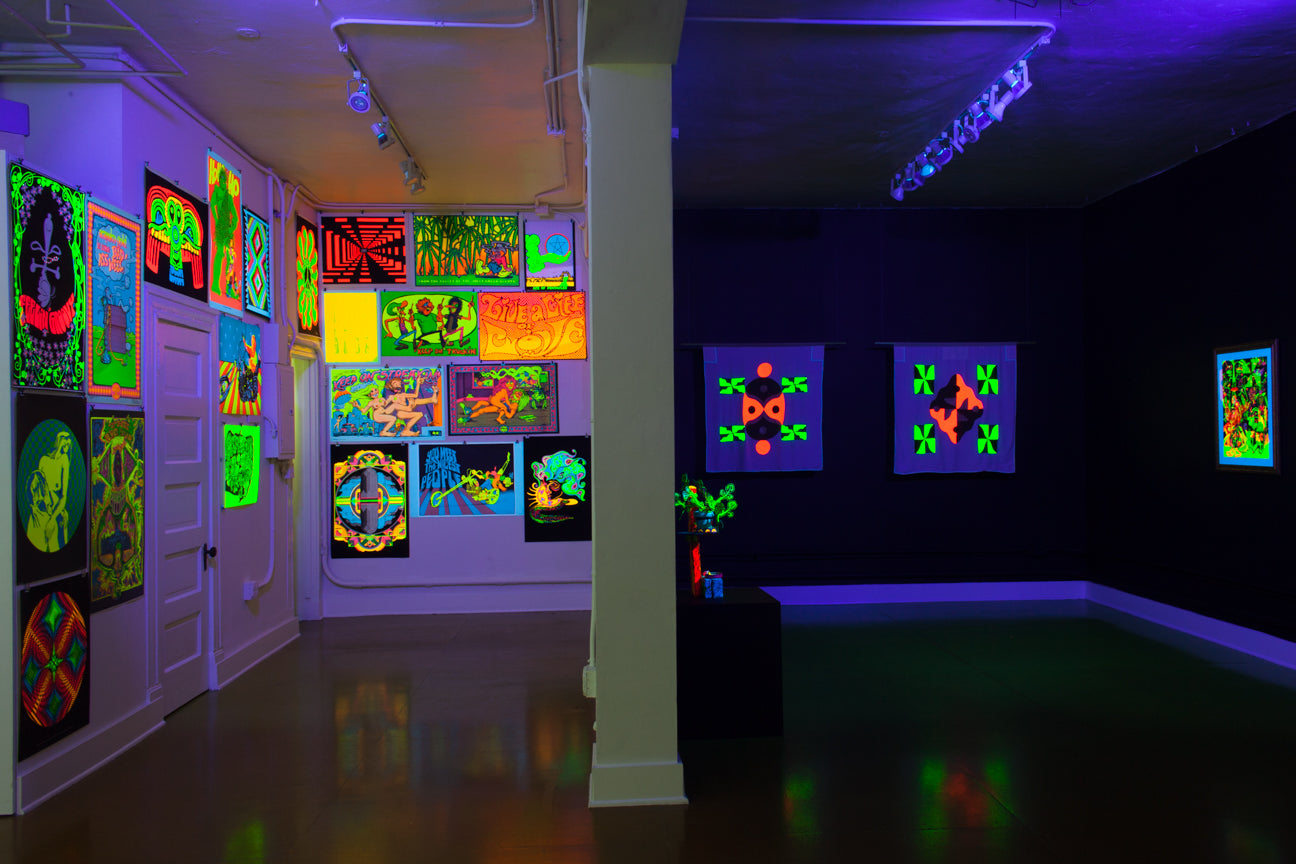 Old Pal and These Days present–
DILATED PUPILS | A Group Show of Contemporary and Classic Blacklight Art
October 19–27, 2019
Opening Reception: October 19, 7–9 PM

On view will be new work by Eric Shaw, Elena Stonaker, Taylor McKimens, and LAND. Also included in the show are selections from These Days' private collection of vintage works.

Blacklight art has always existed in the esoteric realms of psychedelic visionary culture and lowbrow stoner hangouts. A certain cult aesthetic adheres to the posters adorning dorm rooms and record shops, and the 'retro' art is generally relegated to the basement of cultural significance. Curators Stephen and Jodi Zeigler of These Days and Tony Farfalla seek to showcase the relevance of blacklight art beyond the accepted stereotypes.

Showcasing select vintage works from their private collection, These Days offers a deep view of the history of blacklight art, exploring fringe artists of the past and their obsession with the genre. And with the presentation of four recent works by relevant contemporary artists, Farfalla offers a rare and overdue reinterpretation of the blacklight format.

The legalization of marijuana and renewed interest in therapeutic psilocybin are rekindling the glow of a new psychedelic moment. As we look toward redefining established "visionary" and "far-out" forms, blacklight art takes on new relevance. Dilated Pupils offers one of the first glimpses into this new vision.