EARTHQUAKE WEATHER | Nick Ebeling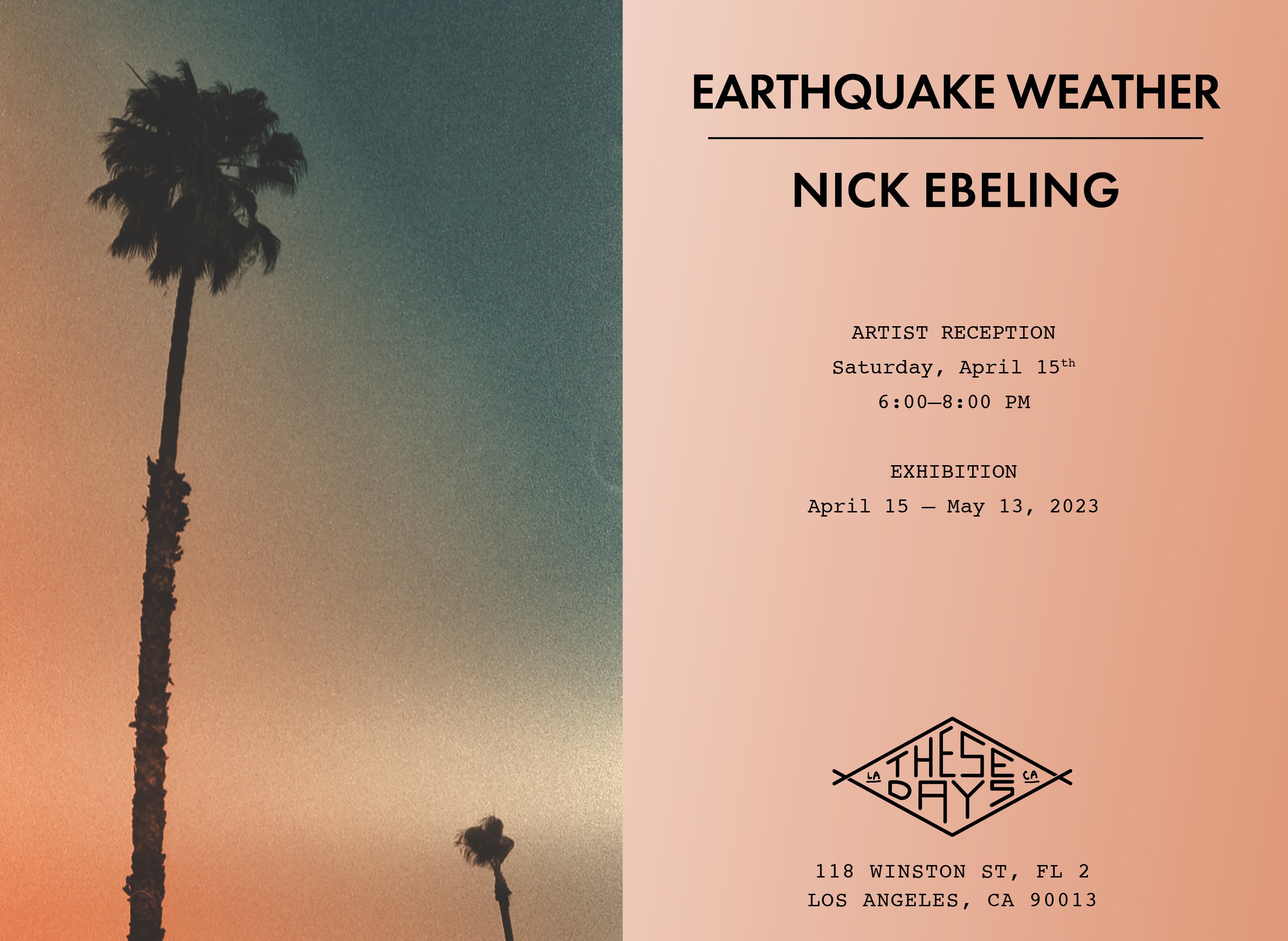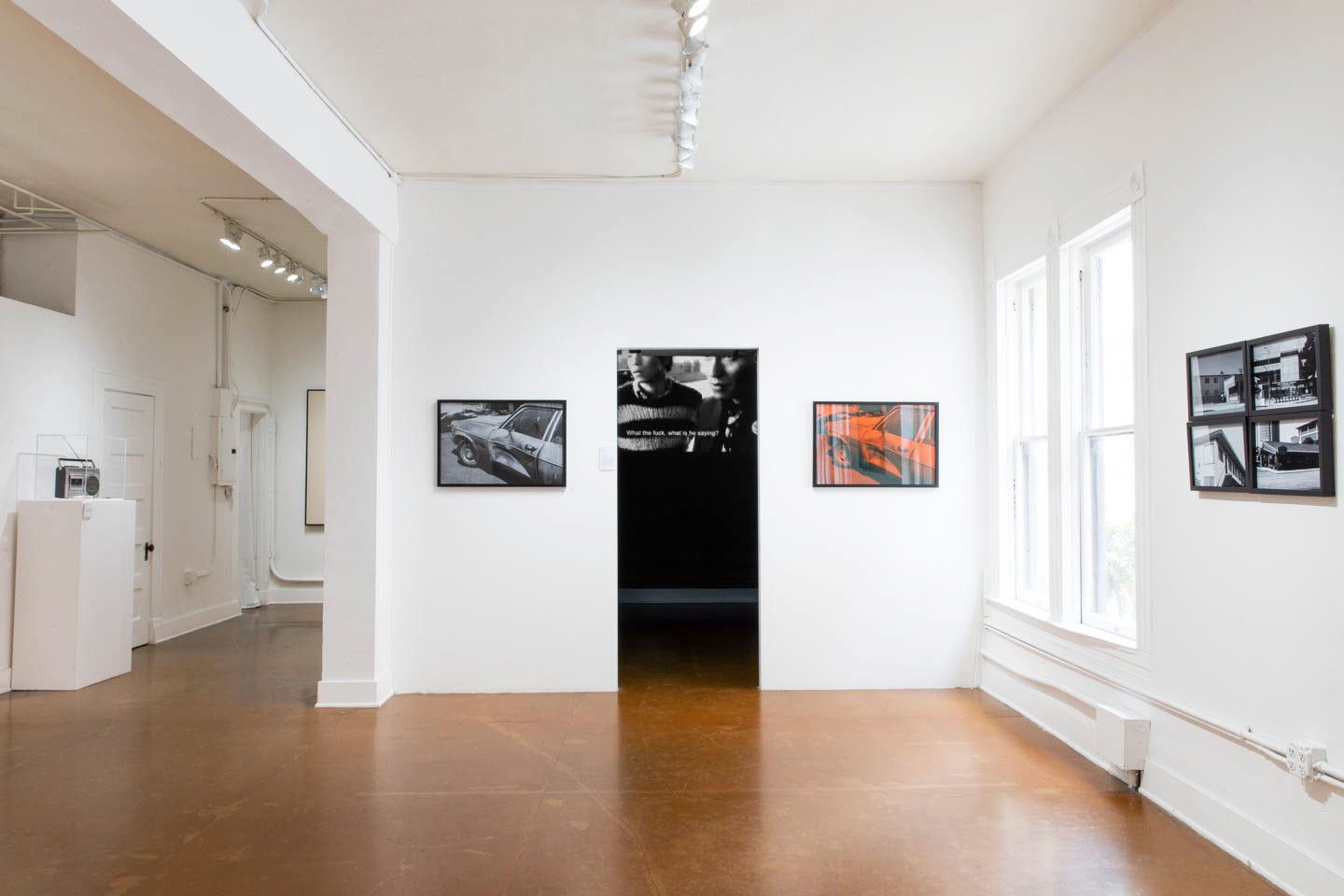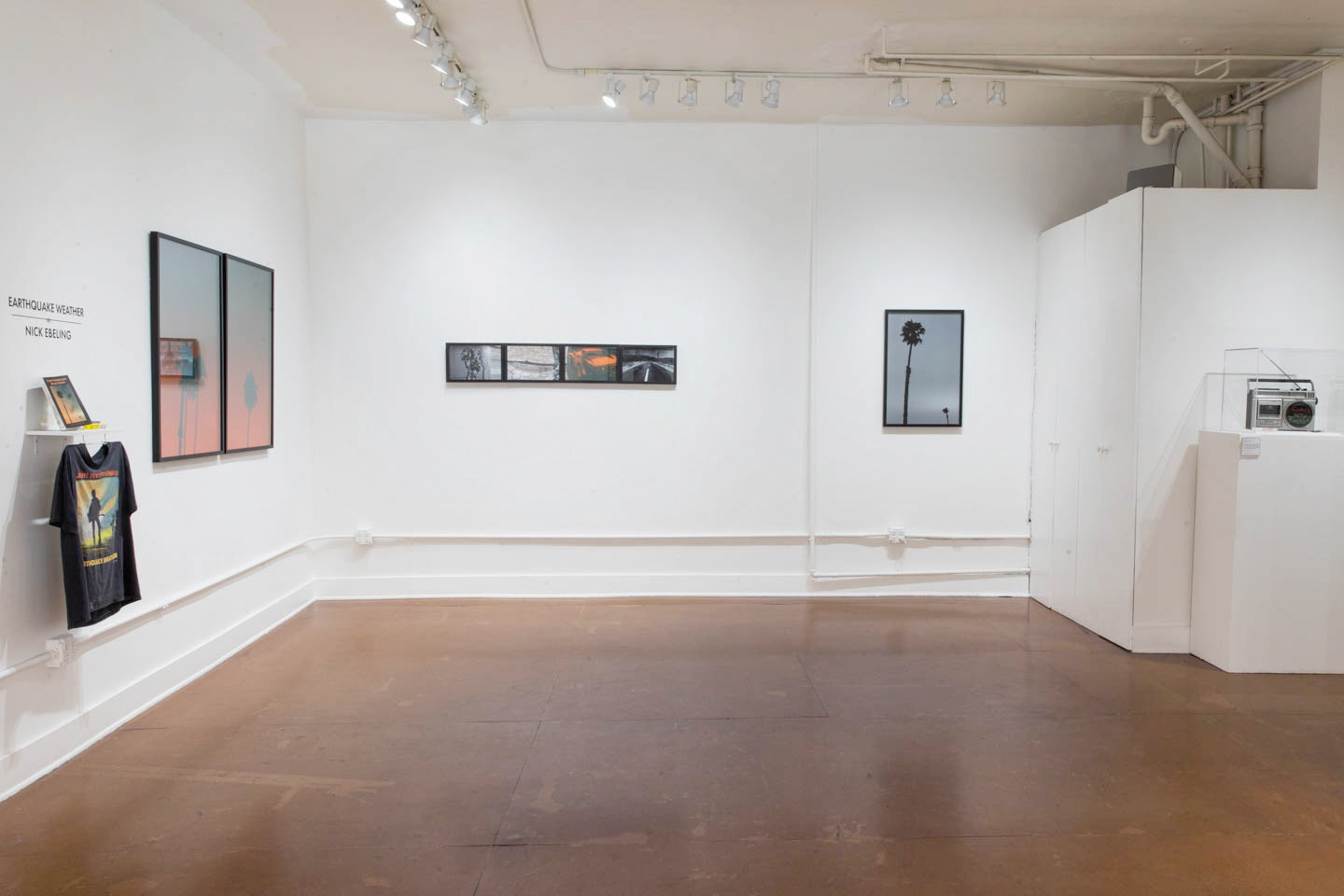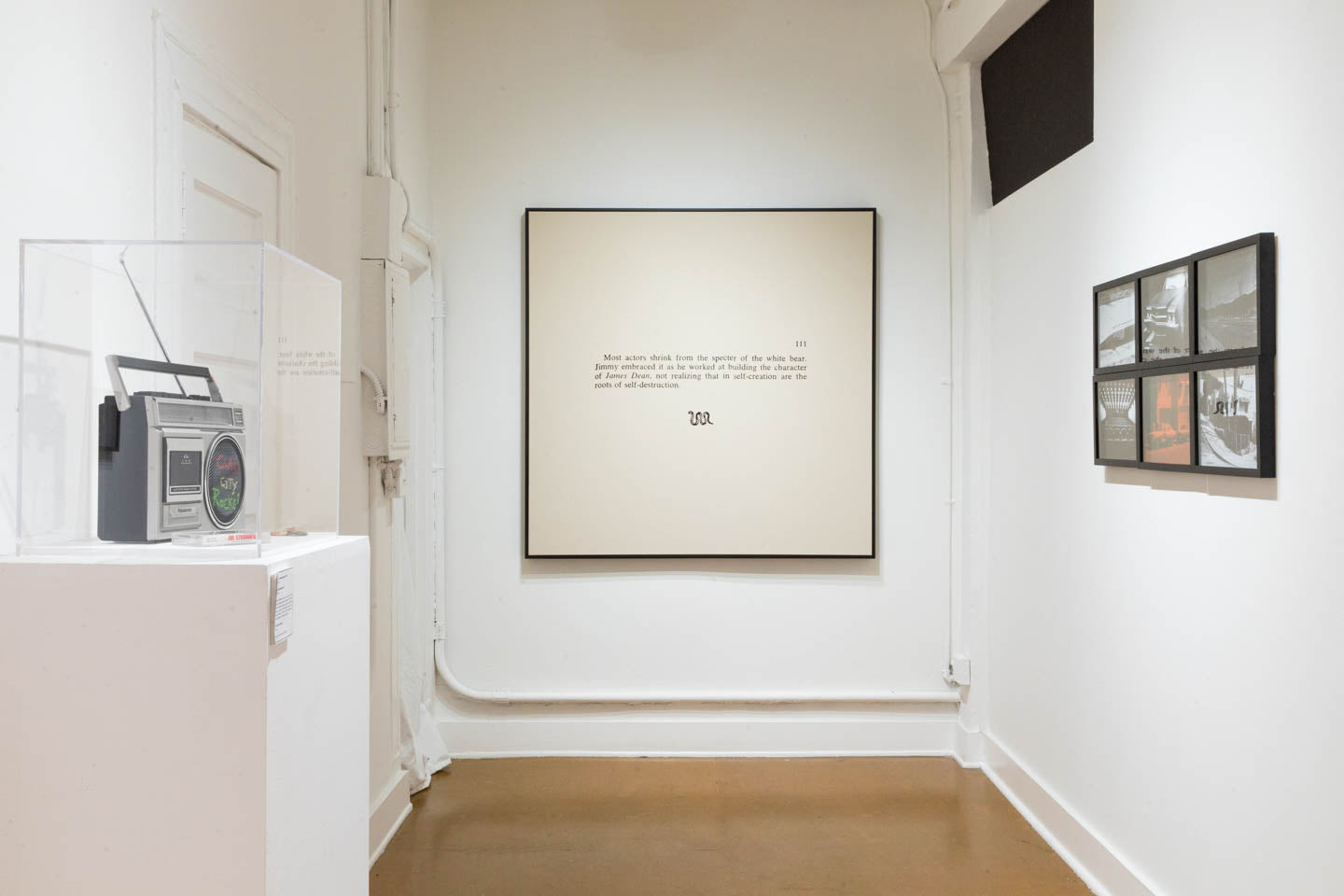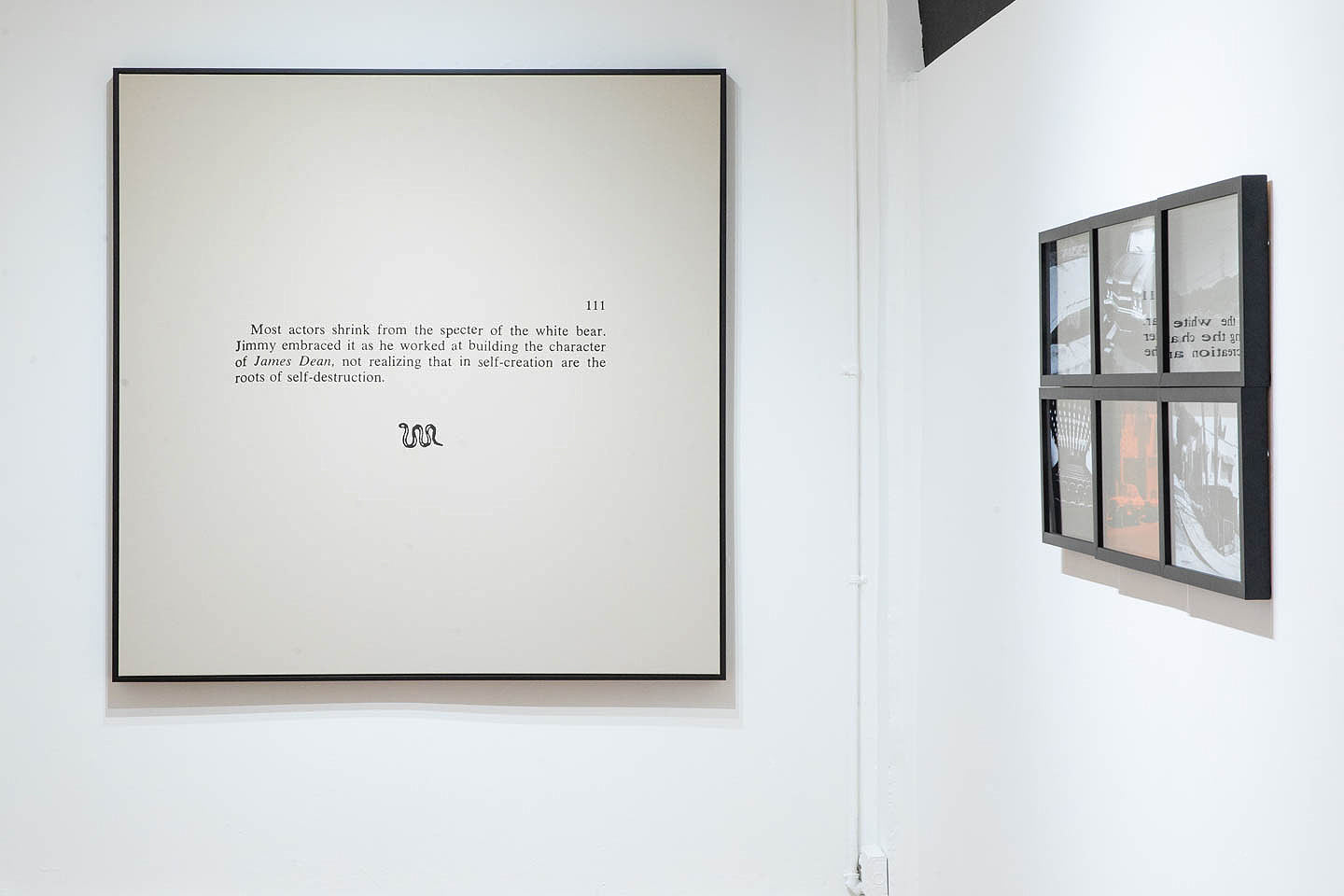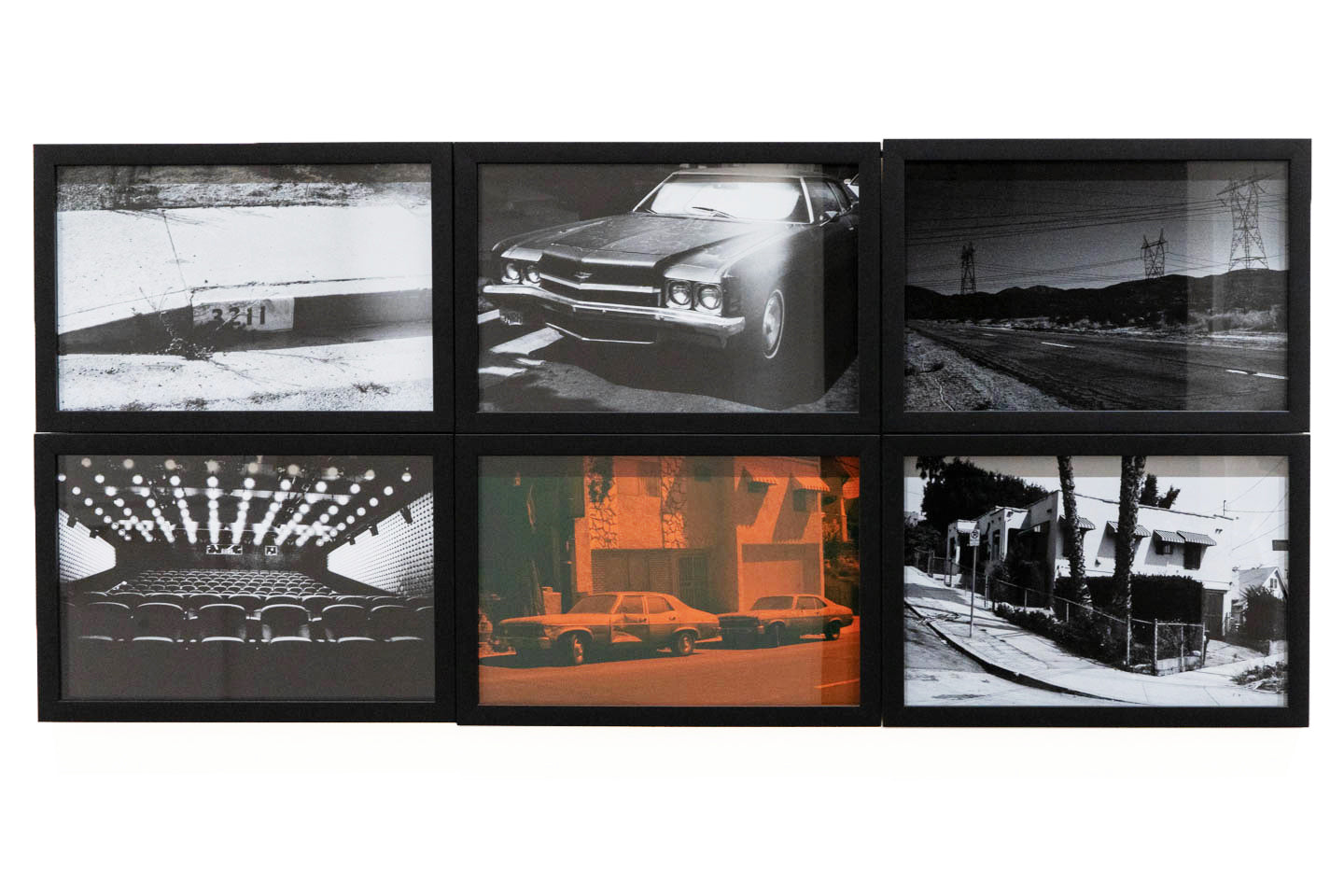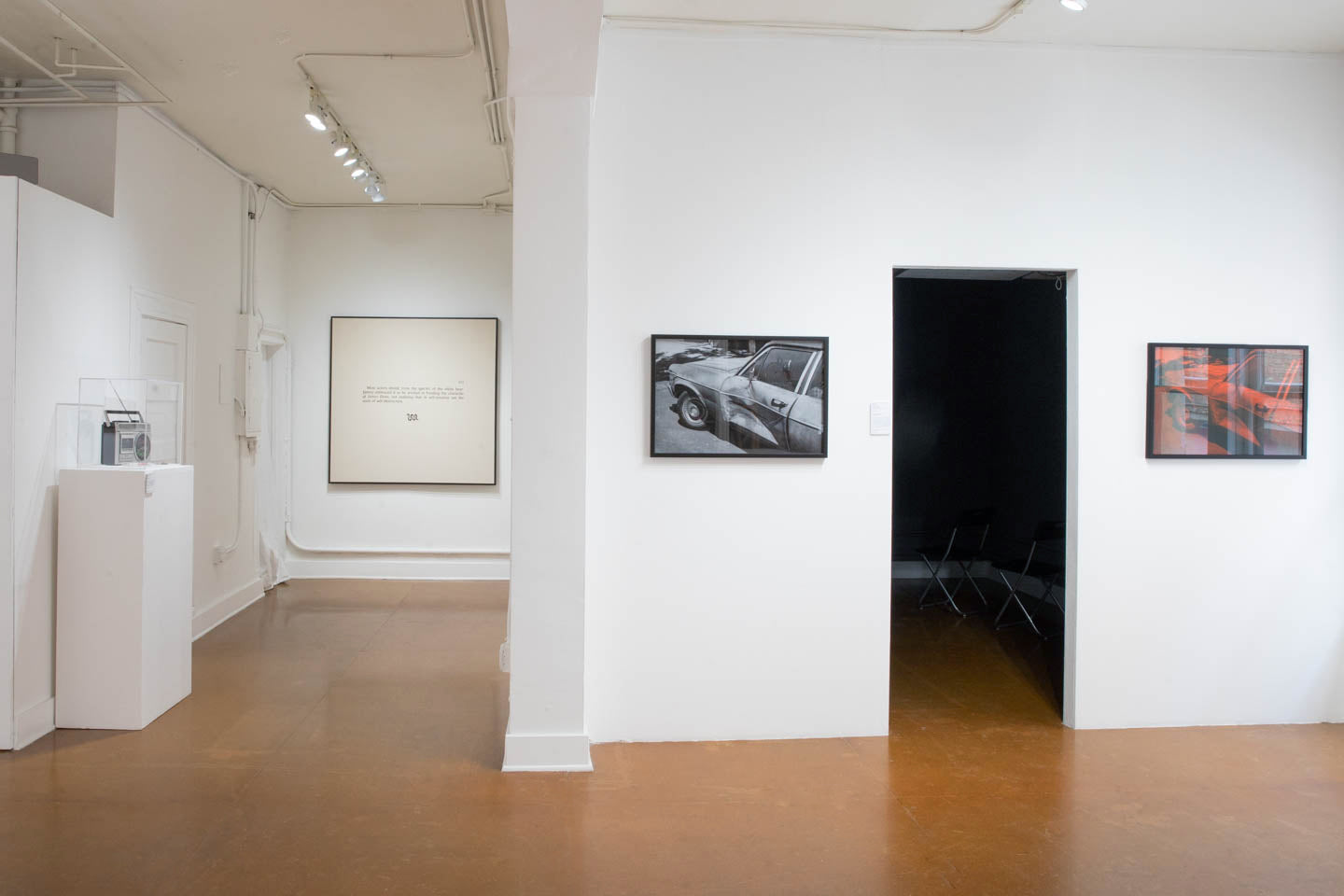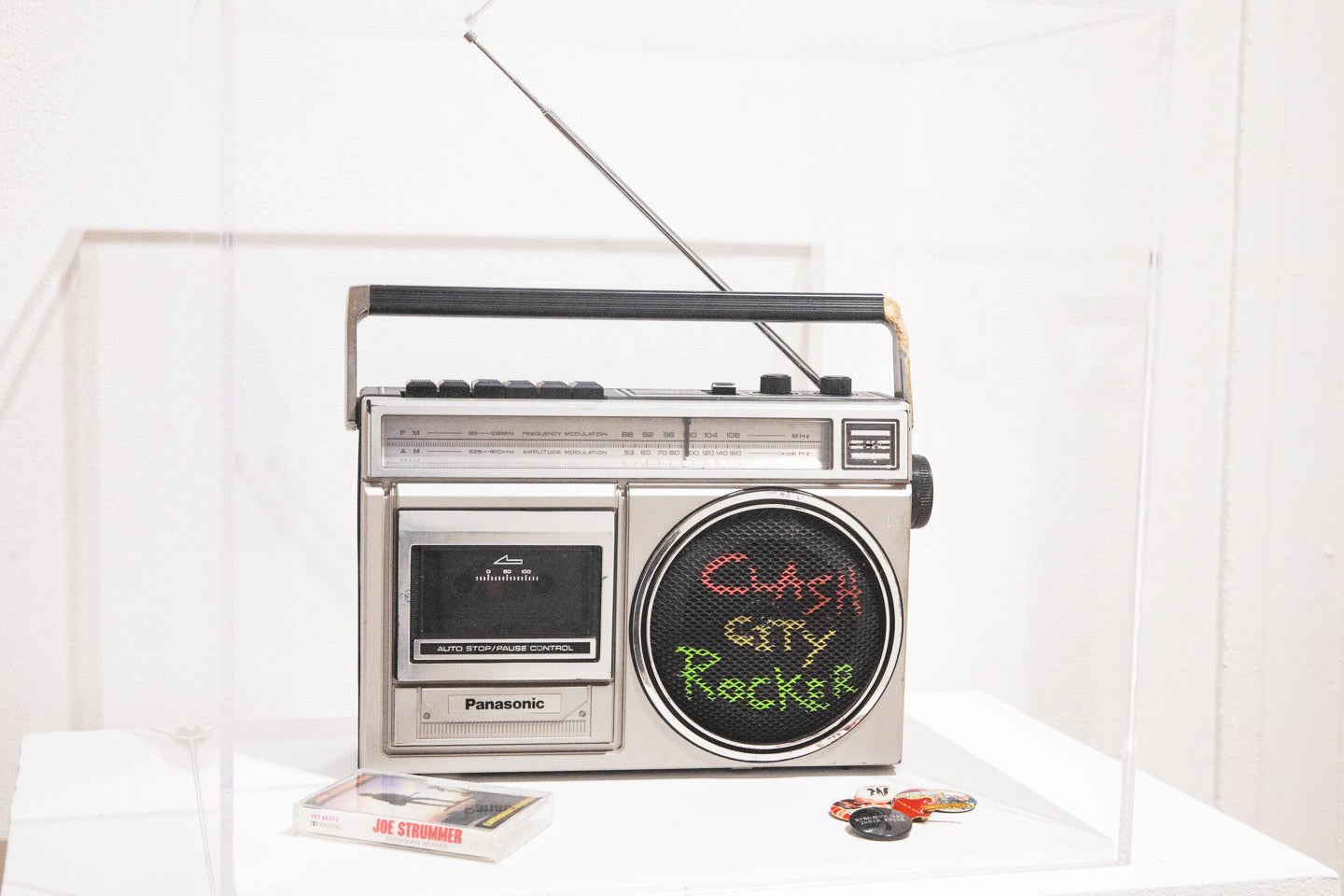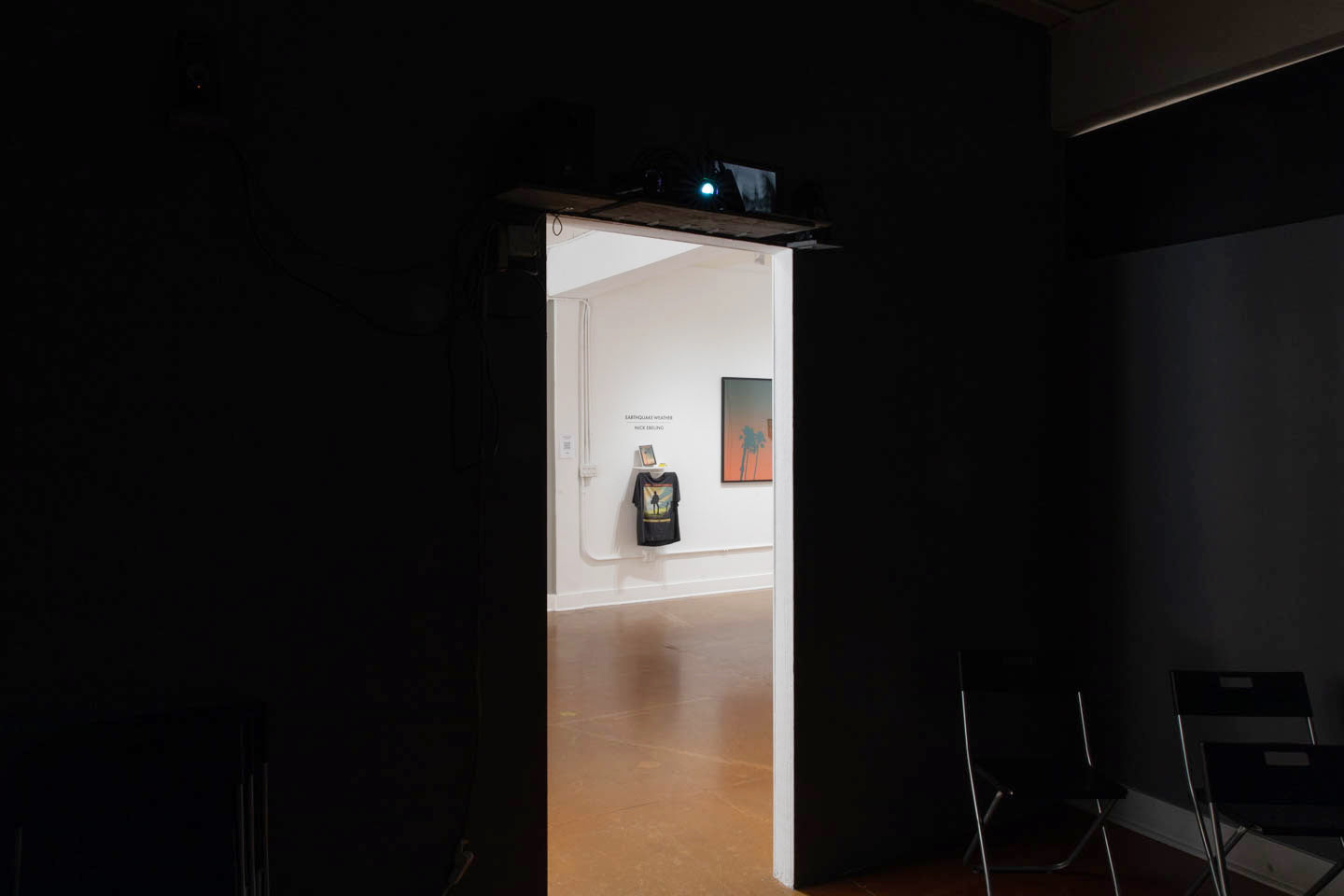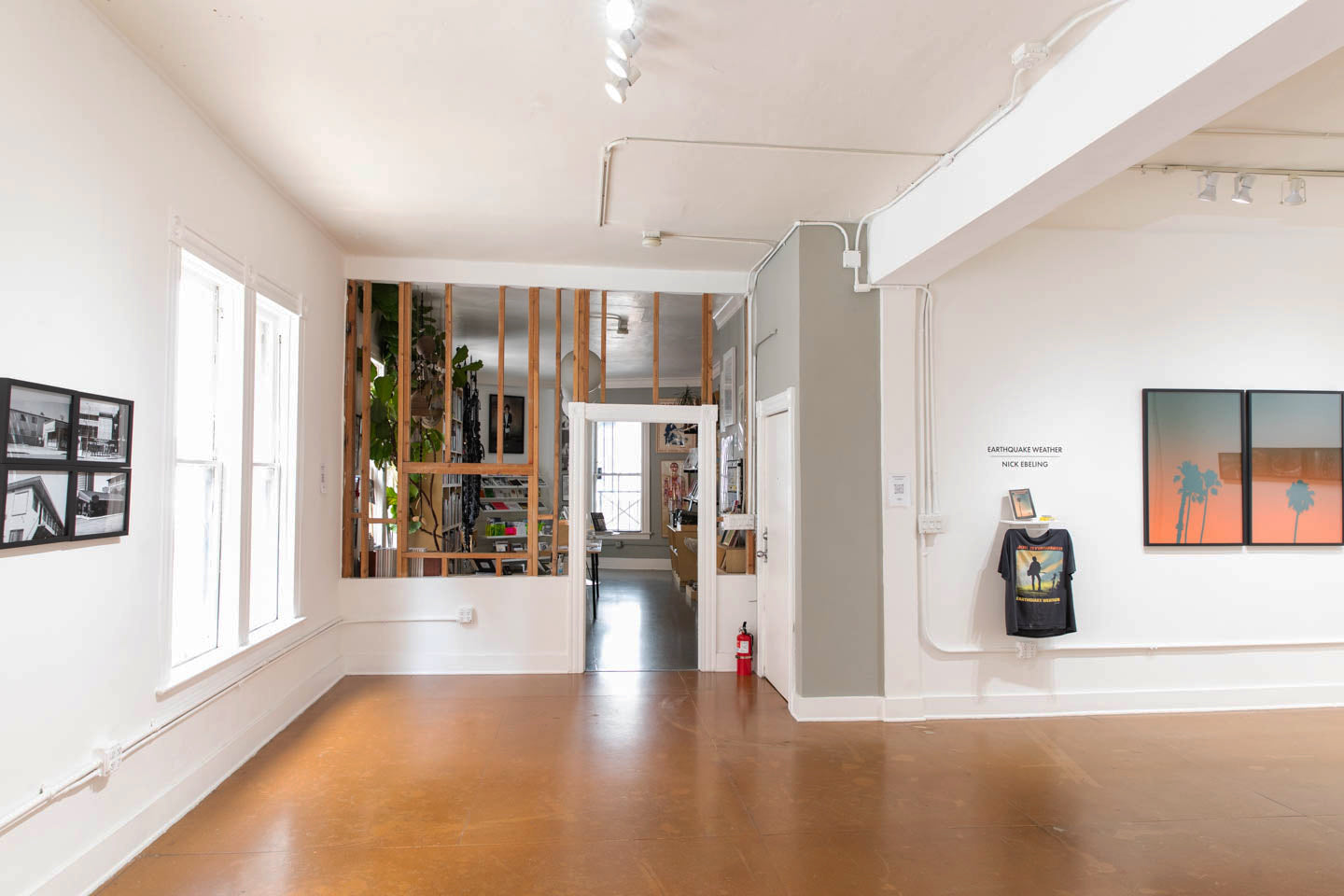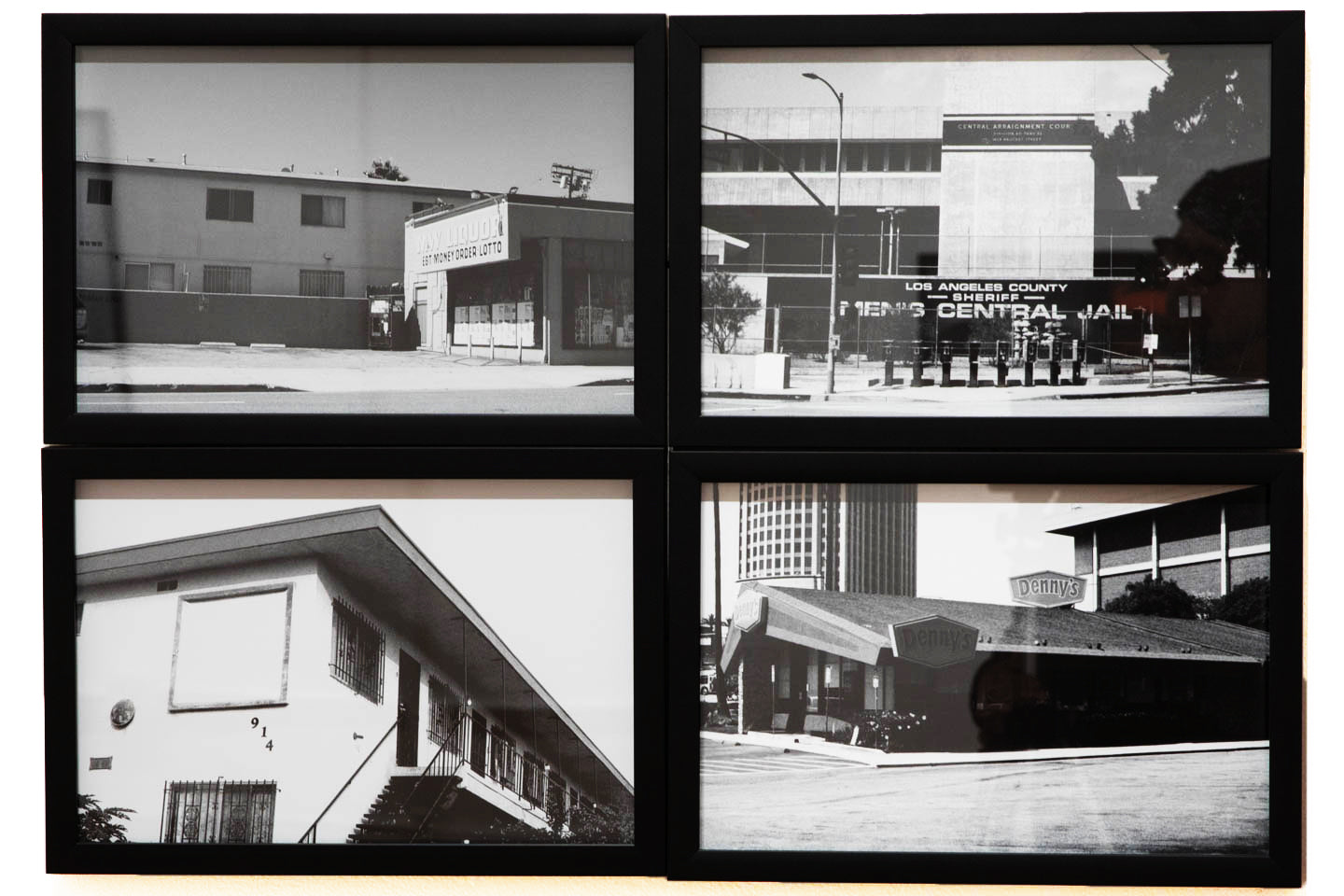 EARTHQUAKE WEATHER | Nick Ebeling
ARTIST RECEPTION: Saturday, April 15, 6:00 – 8:00 PM
EXHIBITION: April 15 - May 13, 2023
Sunburnt, beat-up palm trees silhouetted against fire season sunsets.
Big, dented cars, uninsured, with bald tires, and overdue parking tickets. A reflective sunscreen in the windshield struggling to save the dash from a sun that never stops shining.
Bleak, generic apartments with windows barred to keep its residents safe from The Night Stalker, The Manson Family, The Grim Sleeper, The Golden State Killer, or whomever the next devil in the City of Angels may be.
This is the Los Angeles that acts as the backdrop for Nick Ebeling's late-1990s autobiographical adventures detailed in his first novel, Earthquake Weather (Hat & Beard Press, 2023). These banalities aren't the images of Los Angeles that Manifest Destiny's true believers conjure when imaging Los Angeles. However, if you are a child of its endless freeways, born and raised in its smog and traffic, what may seem grim to the transplant can be a familiar and even comforting nuance to an Angeleno's origin story.
While writing, Ebeling revisited a side of L.A. that in many ways does not exist now in the way that he knew it then, but still evoked memories of being in art school. He took a 35mm camera on these outings, which captured a kind of visual diary that helped him reconnect with that time in his life.
These images, presented as groupings, triptychs, and single images make up this exhibition. They are accompanied by a projection of a short film titled Suburban Kid, that Ebeling had initiated in the late 90s, during the time period in which the novel is set, but abandoned then recently rediscovered and completed. Earthquake Weather is an artist's memories of being young at a point of personal change in a city on the precipice of a cultural tipping point. 
-----------------------------------------------
Born in Los Angeles, Nick Ebeling is a filmmaker, artist, and writer. His first feature film, the critically acclaimed Along for the Ride – a documentary about Dennis Hopper through the eyes of his idiosyncratic right hand man Satya de la Manitou, featuring a score by Gemma Thompson of Savages – was an Official Selection of the Venice Film Festival, and the Critics Selection of Il Cinema Ritrovato Festival of the Bologna Cineteca (which Huffington Post called "beautiful, power- ful"). A book companion to the film was published by Hat & Beard Press in 2021. Ebeling is also the co-creator of the underground cult comic book and soundtrack album Gunwolf (an instant sell-out upon initial release, which Juxtapoz called, "An eye-popping manga-style tour de force..."), co-founder of independent publishing imprint Dirt Bike Press, and producer of two albums.
A graduate of Art Center College of Design, Ebeling resides in Los Angeles, California. Earthquake Weather is his first novel.