RICHARD EDSON | Year Zero Lockdown Journal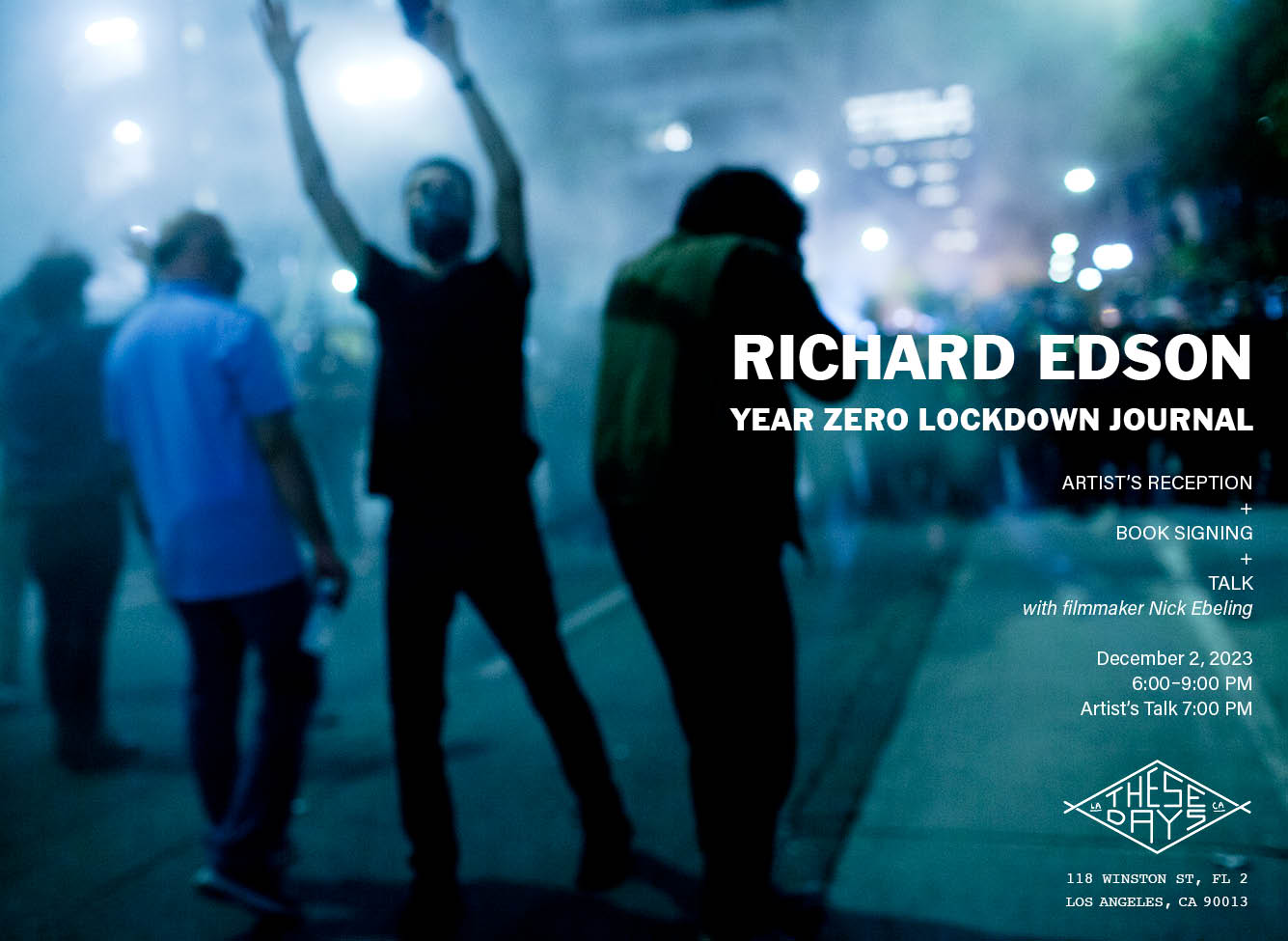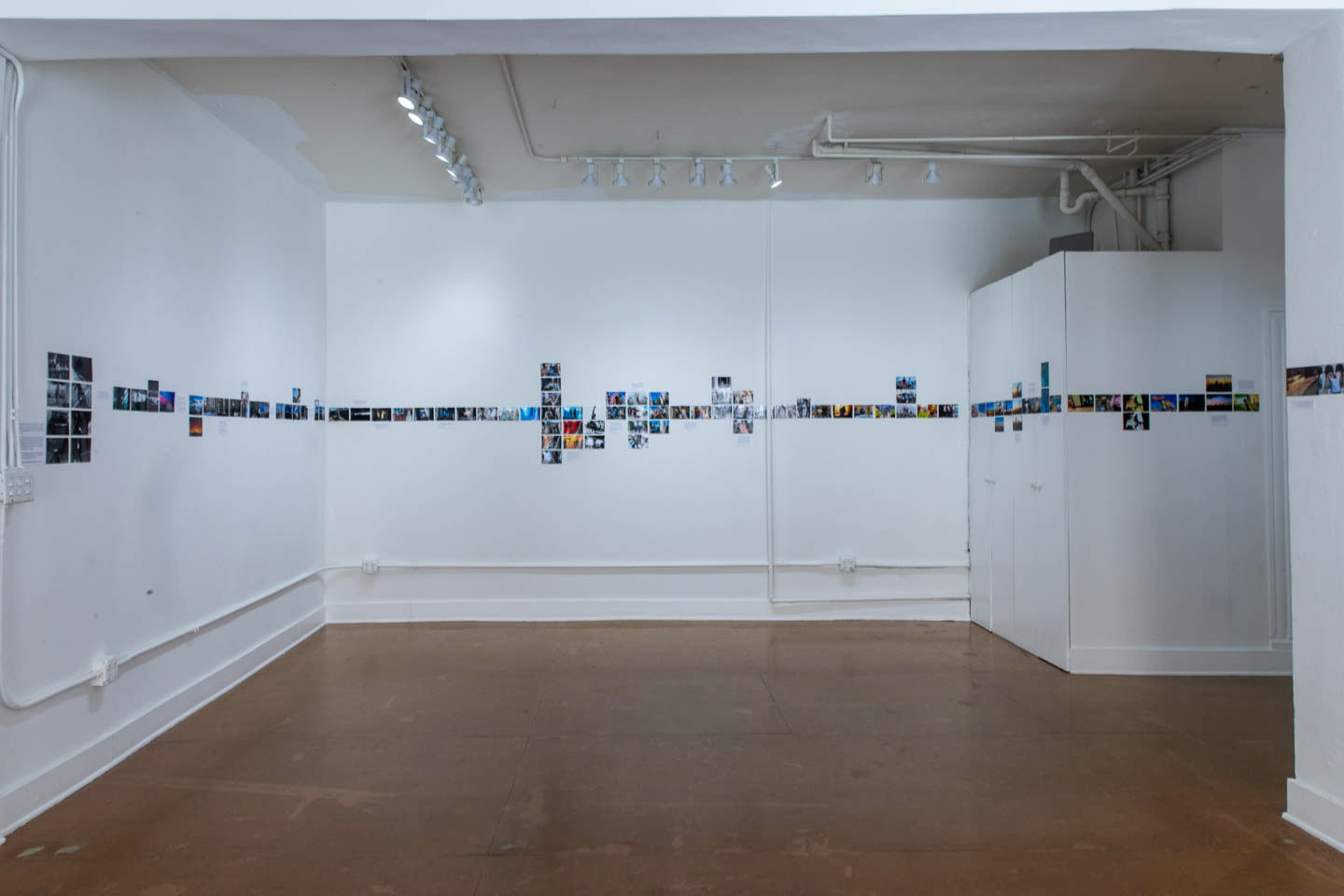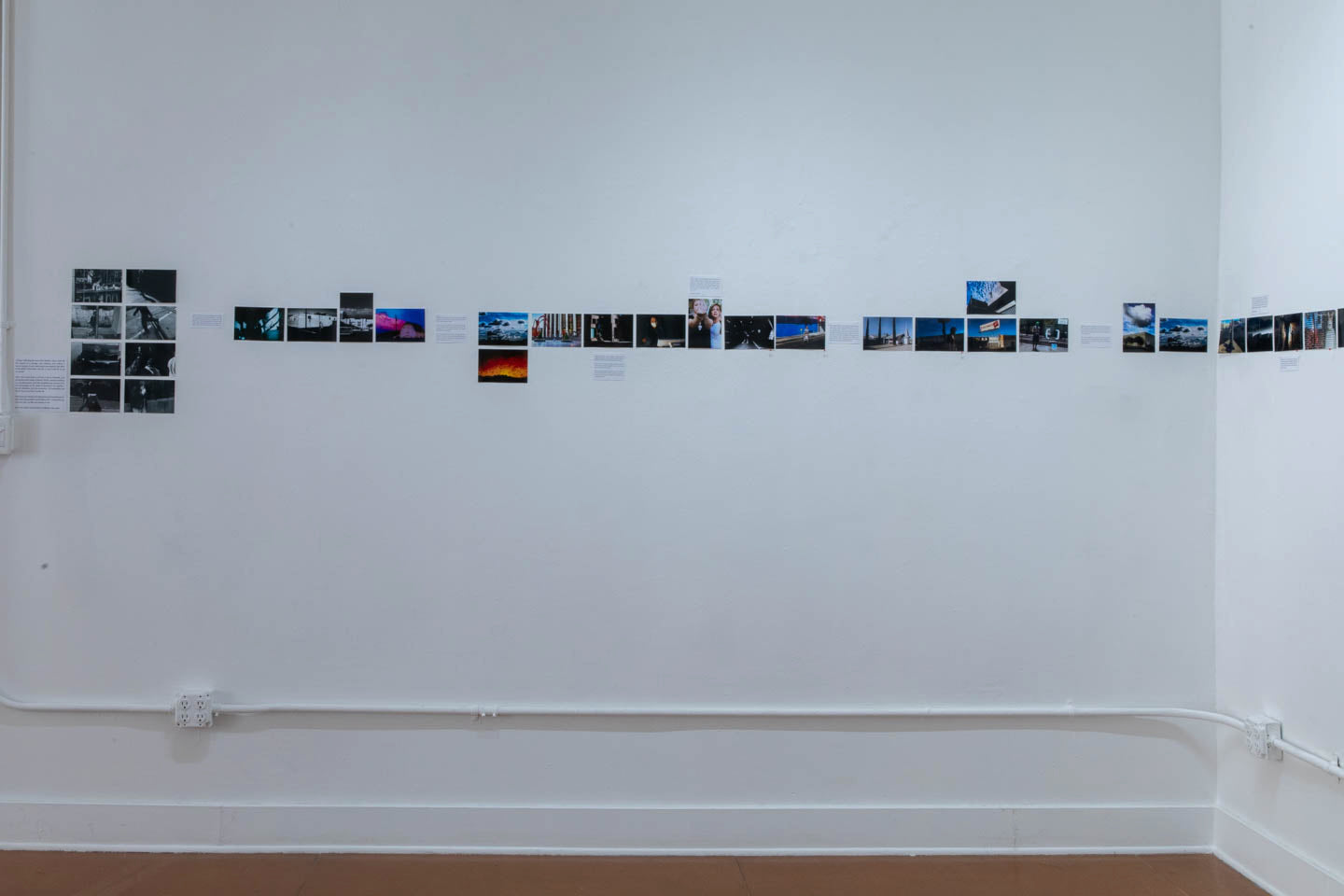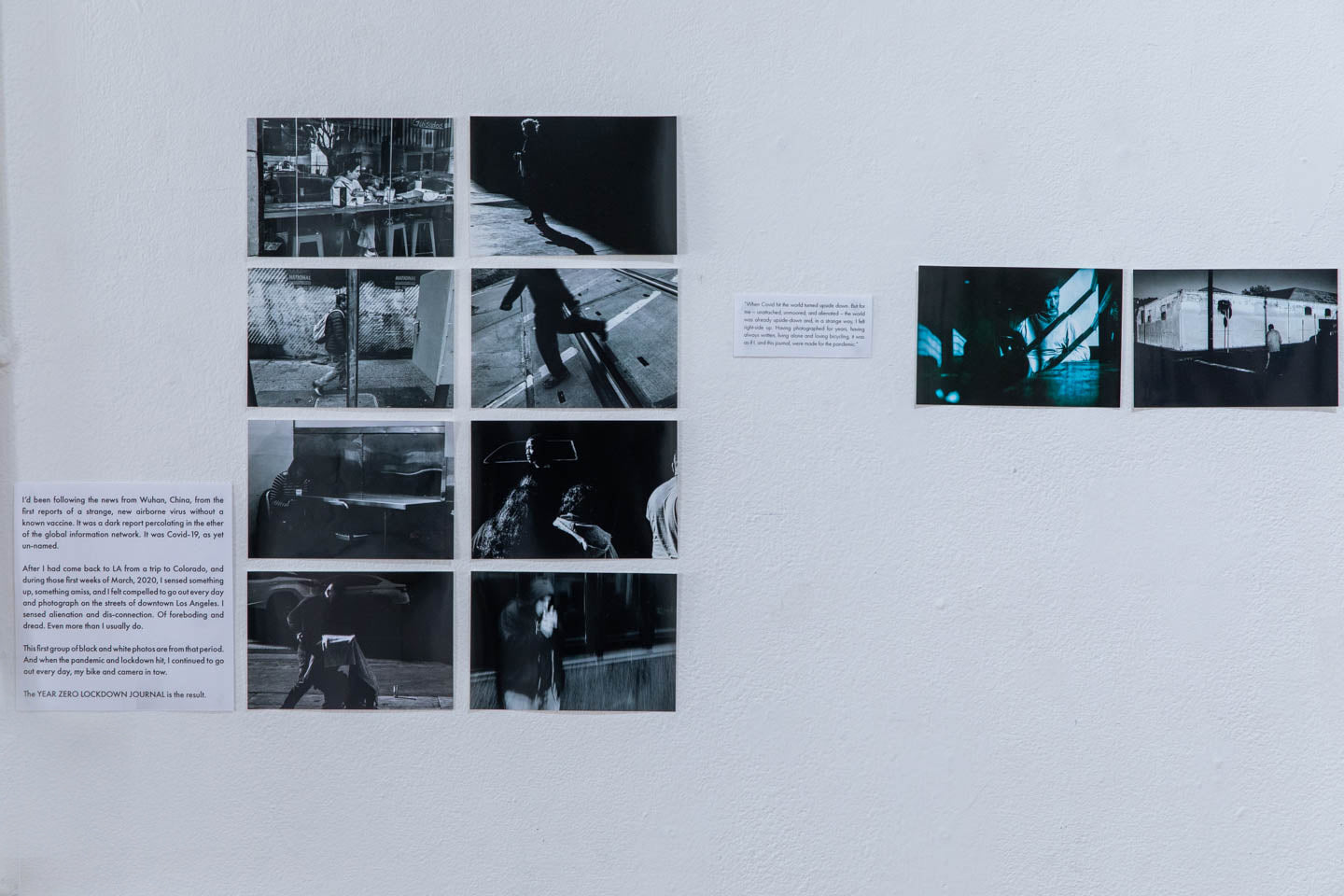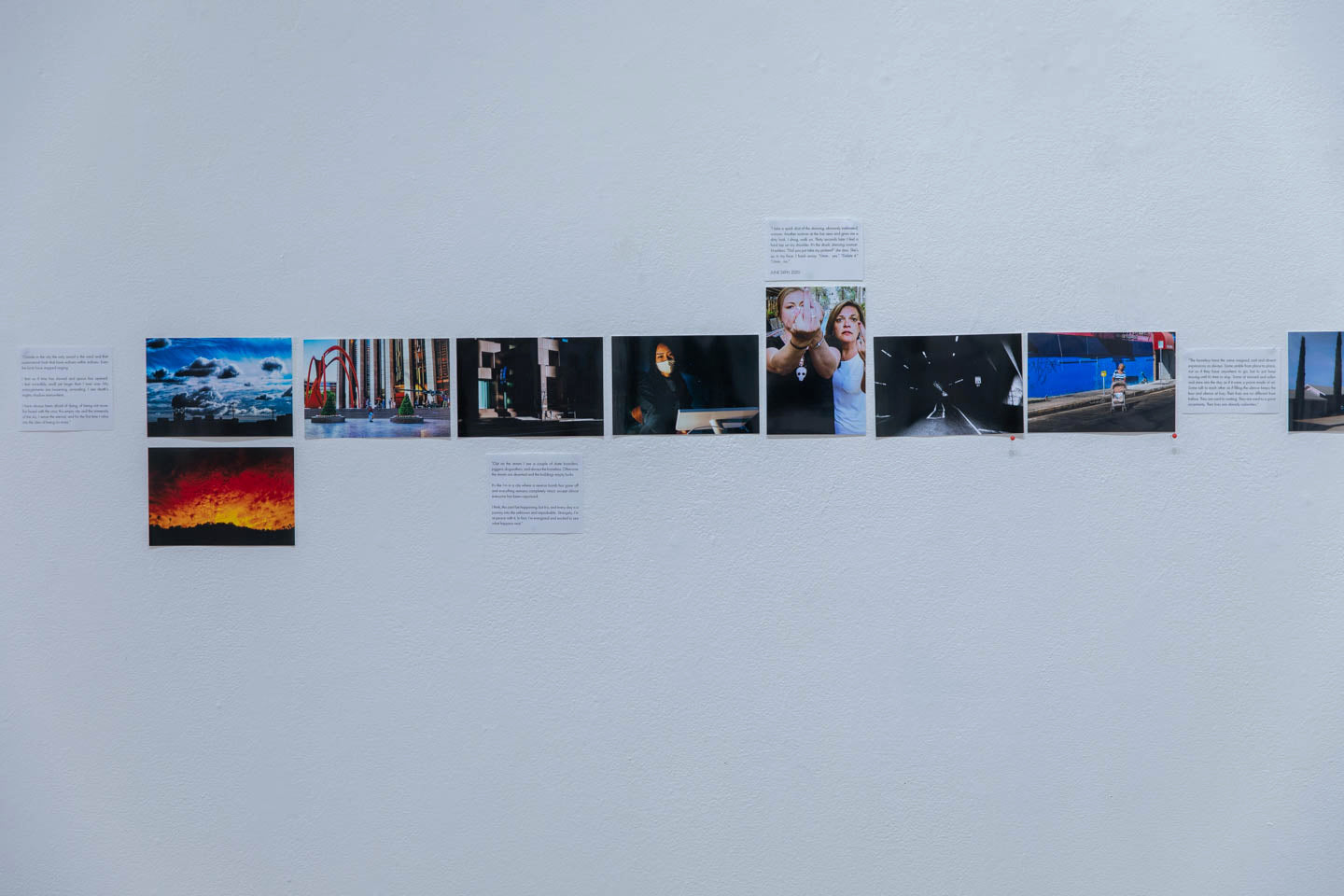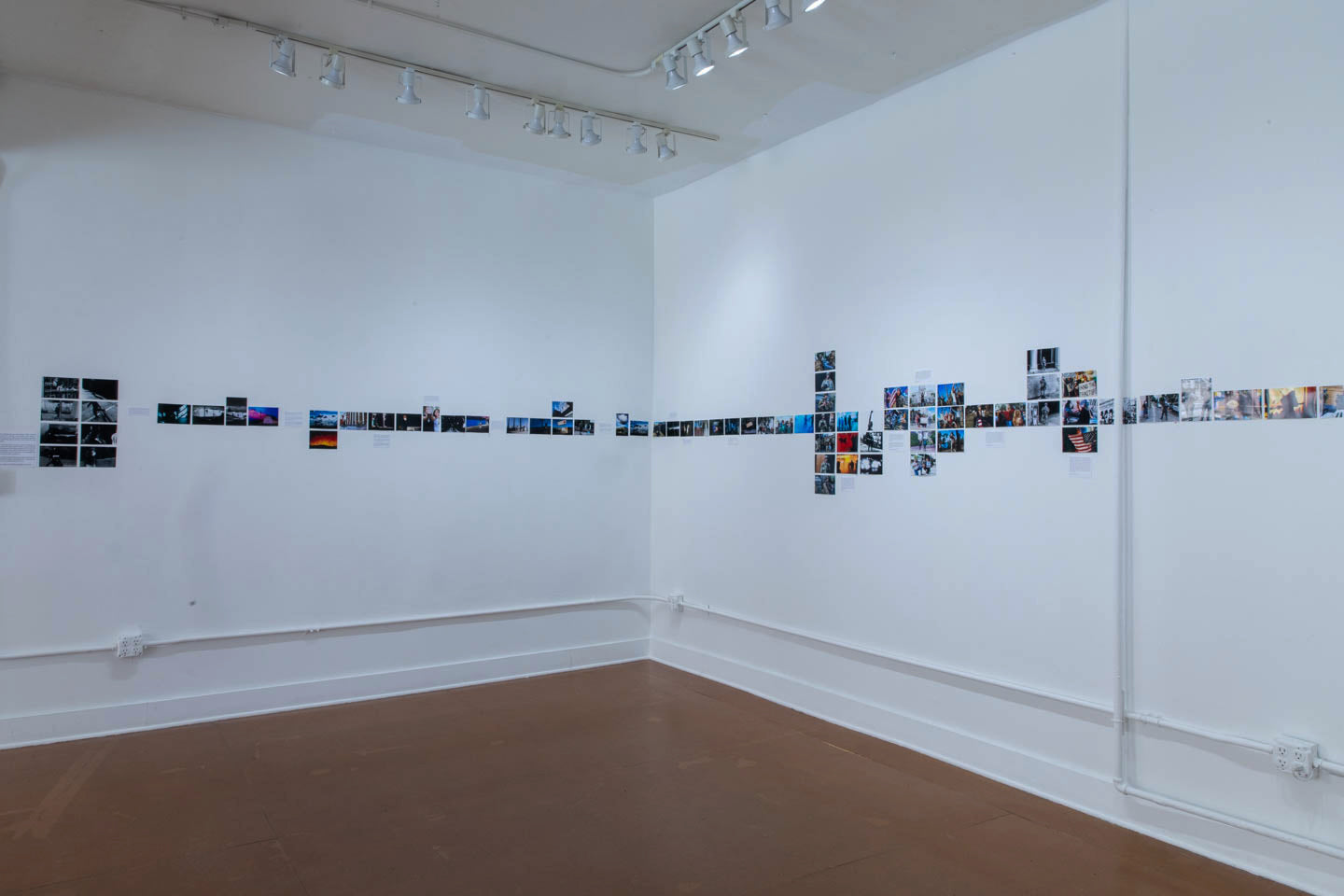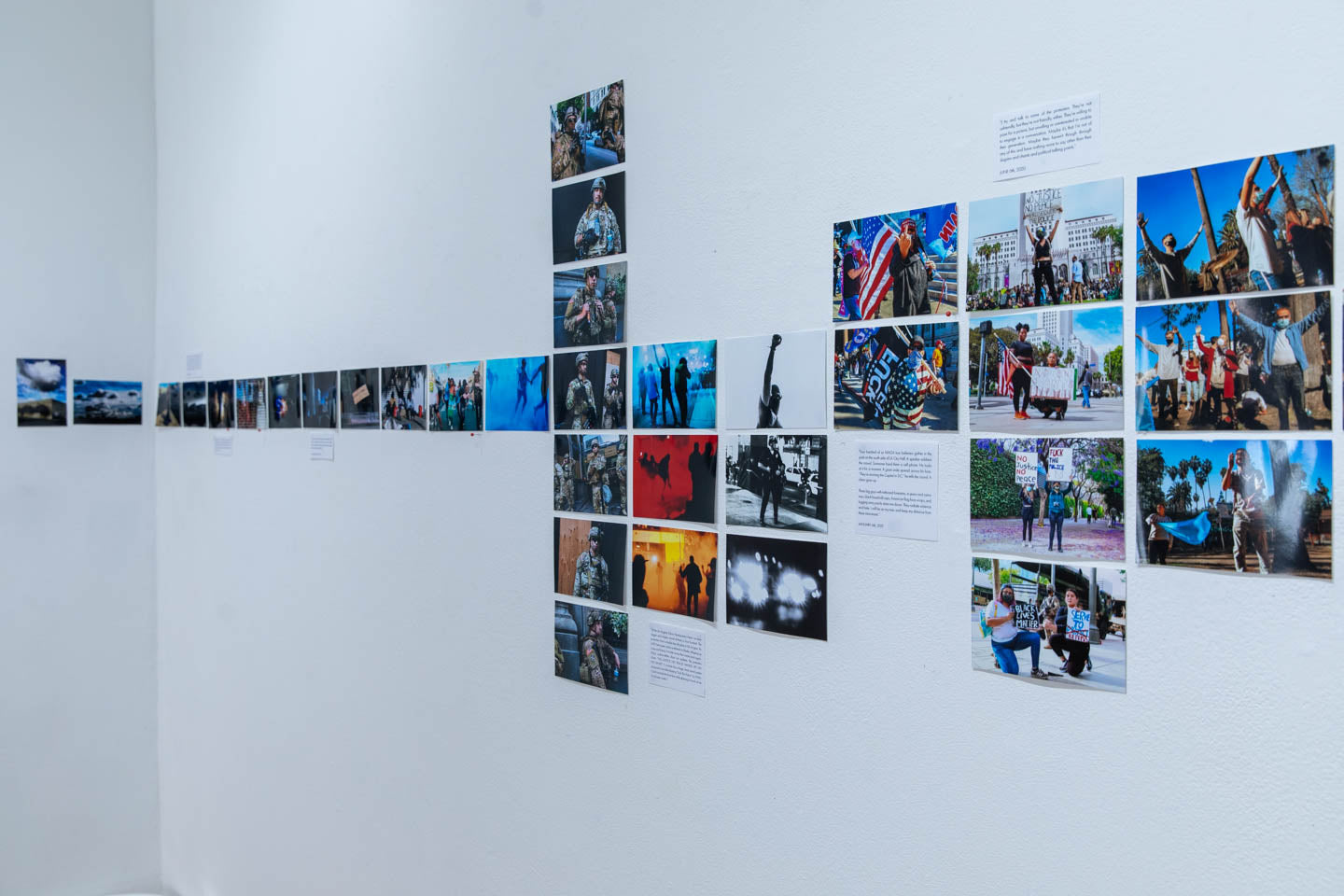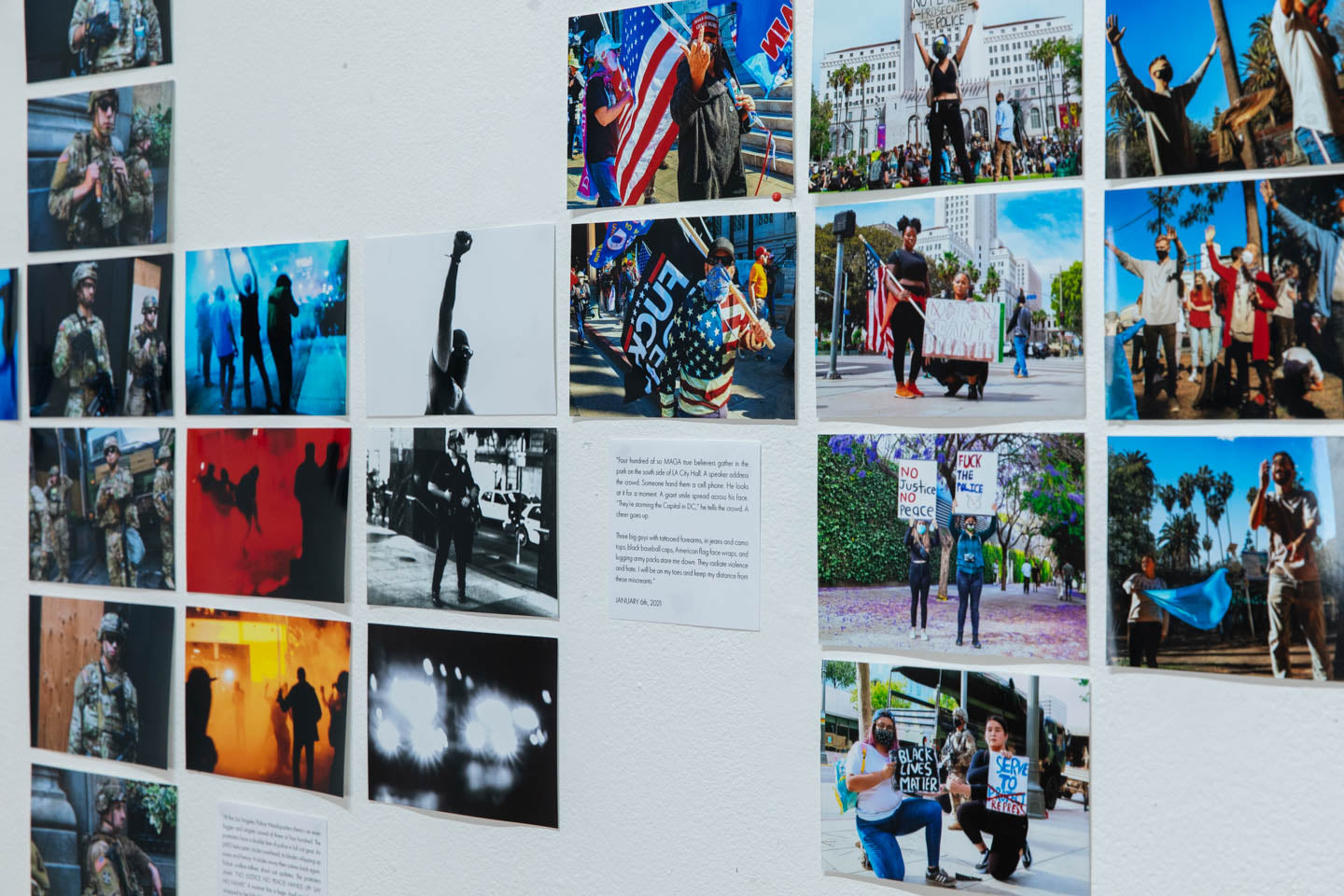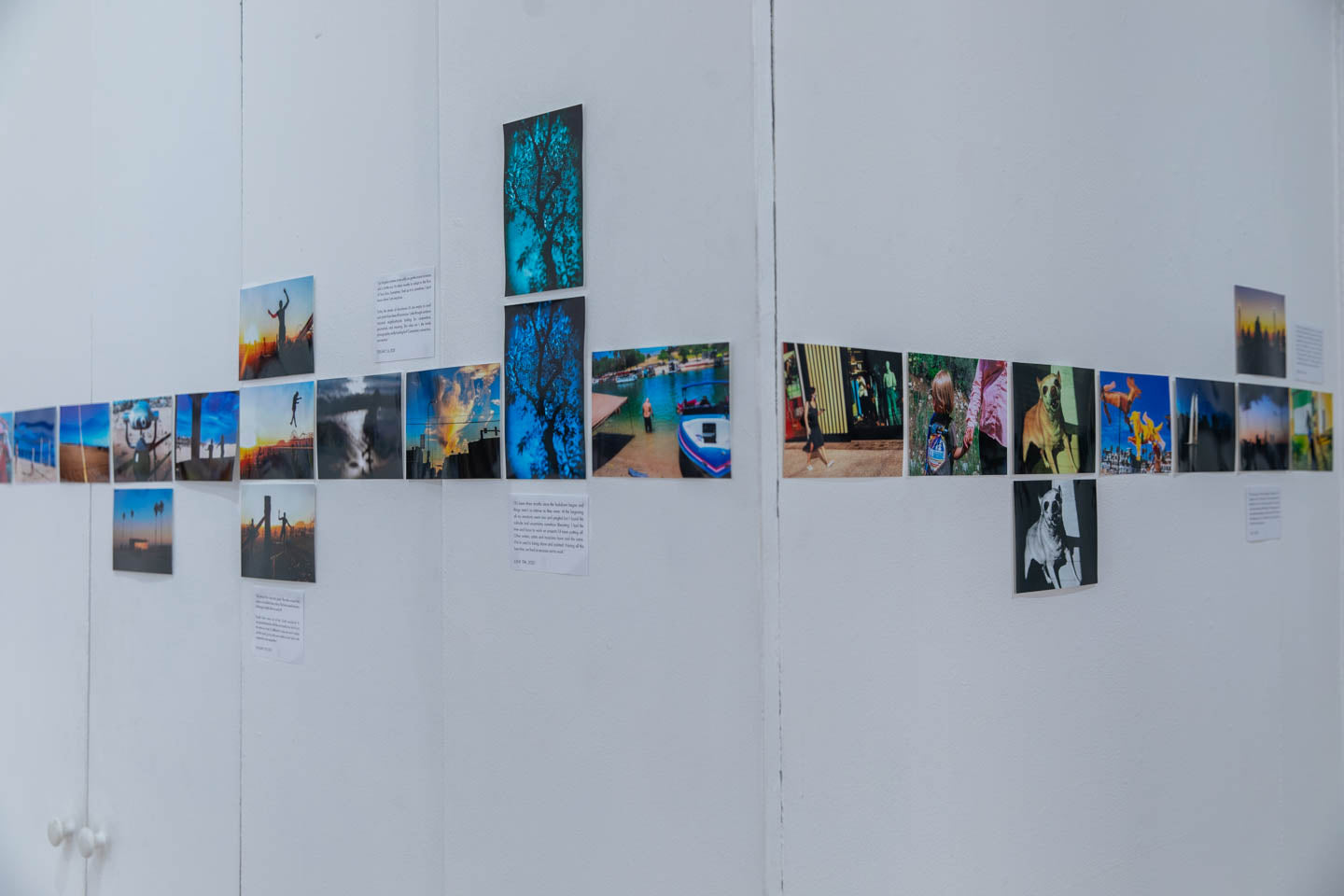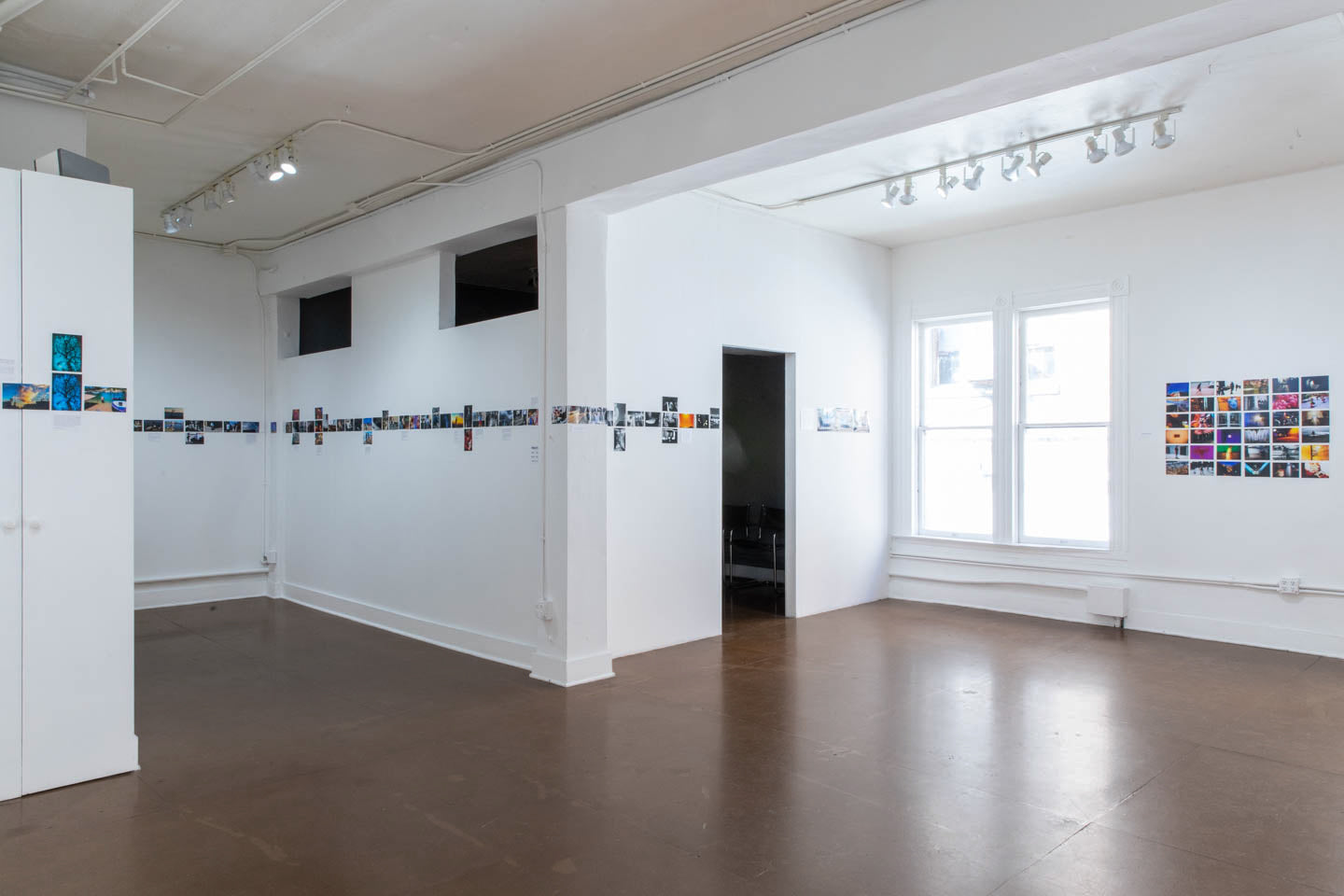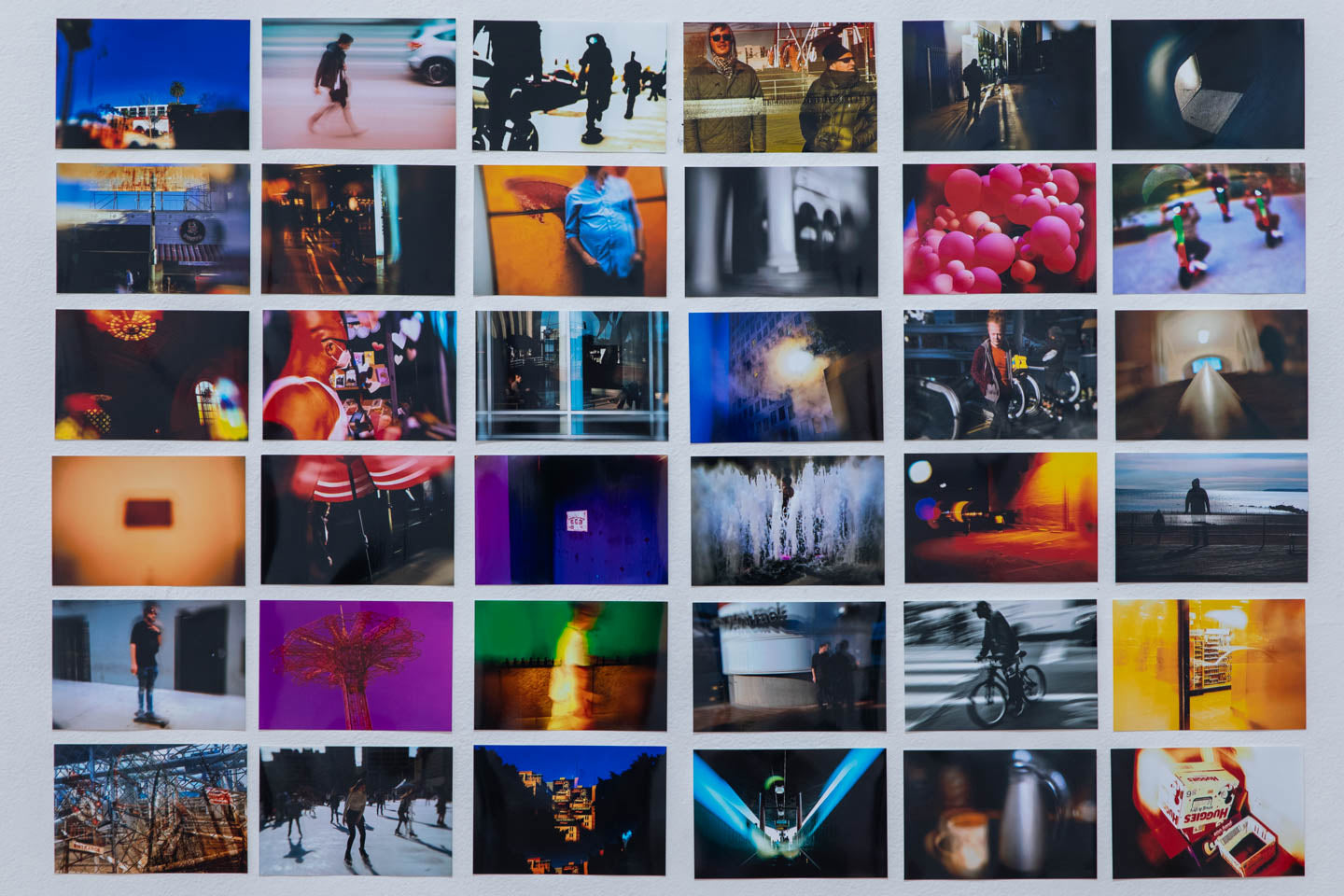 RICHARD EDSON | Year Zero Lockdown Journal
Artist reception, book signing, and talk
December 2, 2023
6:00-9:00 PM
Artist's Talk 7:00 PM
Please join us for a one night event with photographer, actor, and musician Richard Edson in celebrating his newest book Year Zero Lockdown Journal  (Artvoices Books, 2023). Edson will be displaying images from the book, signing copies, and joining filmmaker Nick Ebeling for a talk where they will discuss his current work, career, and Ebeling's upcoming documentary about Richard.
About his new book Edson says; 
"I began the YEAR ZERO LOCKDOWN JOURNAL on March 20, 2020, the first day of the Los Angeles lockdown. I ended it a year later March 19th, 2021.
On the first day of lock down I took my bicycle and camera and rode through the empty, silent streets of Los Angeles. Everything looked the same, but everything was completely different. I took photos and came back and wrote about it. And I kept it up for the next twelve months, through our personal and collective isolation, through the ups and downs of the pandemic, the slow, halting opening of society, the politicization of the virus, the George Floyd protests, the elections, the Stop-the-Steal movement, and the storming of the Capital. Covid-19 was beyond anything we thought possible or could even imagine. It's the stuff of science fiction and dystopian nightmares. But the writers and doomsayers were right. And here we are. Each of us who have lived through Year Zero have our own stories to tell. This, in photographs and texts, is mine."
Nick Ebeling says about Edson:
"I met actor Richard Edson through my gallerists, Stephen and Jodi Zeigler, of These Days in L.A. "Edson," as Stephen calls him, is probably best recognized for his co-leading role alongside John Lurie and Eszter Balint in Jim Jarmusch's indie cinema high watermark Stranger Than Paradise. This film was a lighthouse beacon for me and the others cut from the same cloth of downbeat twenty-something chainsmokers. 
I had kept tabs on Edson's film performances ever since seeing his joyride in Cameron's Dad's Ferrari in Ferris Bueller's Day Off in a Studio City multiplex as a kid, as I came to think about it, had lost track of him somewhere around Mike Figgis' one-shot opus Timecode produced during the height of the Figgis phenomenon circa 2001. As we kept talking, I scrolled through the video store that is my brain, zeroing in on other performances. Visualizing Richard playing one of the key grunts of Oliver Stone's Platoon, Vito from Sal's in Spike Lee's Do the Right Thing, and William Walker's slain Immortal in Alex Cox's Nicaraguan epic Walker. Also, I realized that he was the original drummer of Sonic Youth. 
"What has Richard Edson been up to?" I thought to myself, so I just asked him. And what I learned is something welcomed yet unexpected. Edson had started shooting black-and-white photos with his Olympus while acting in most of the films I just mentioned. Photography became essential to him, so much so that he dedicated himself to it. Then I decided to make a film about him."