ABSOLUTE MAGNITUDE | Yusuke Tsukamoto and Niki Livingston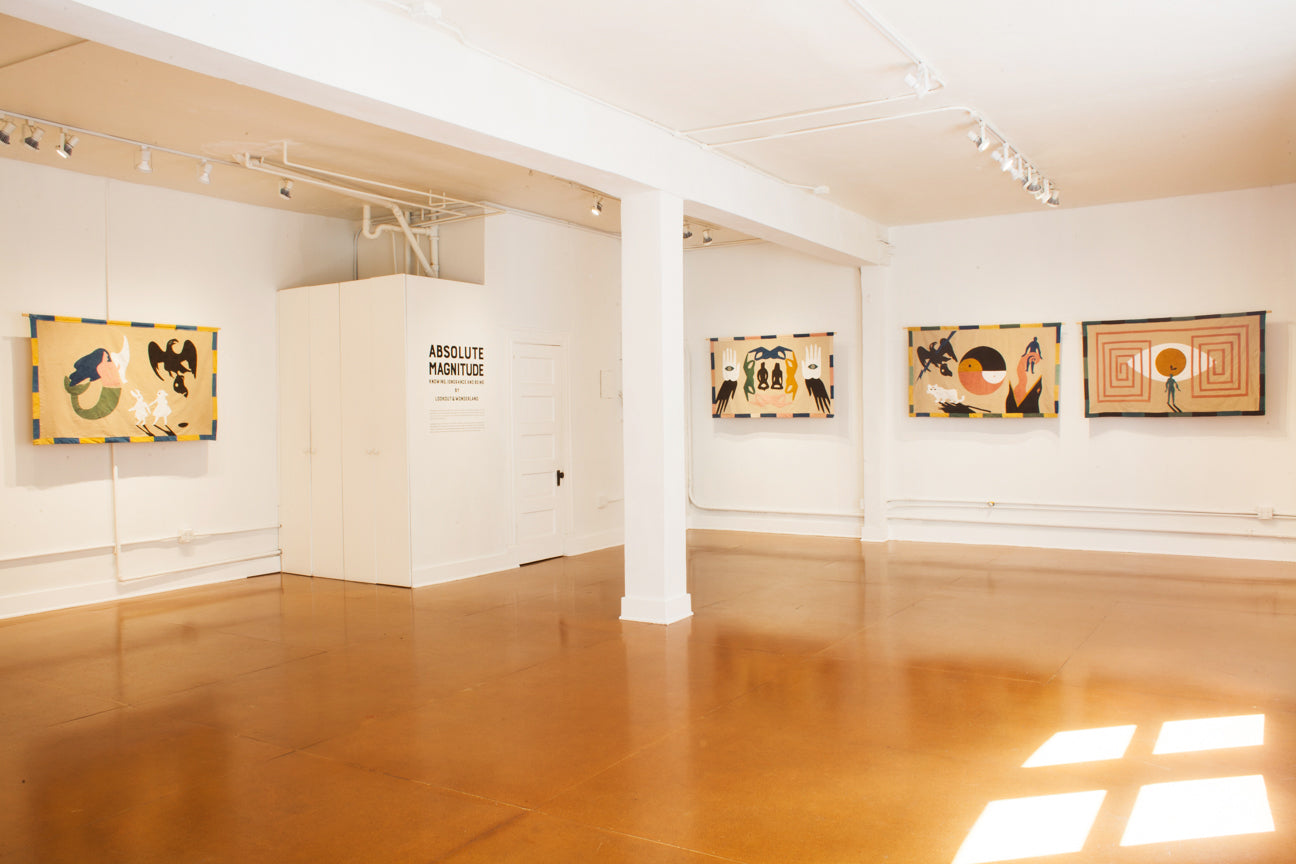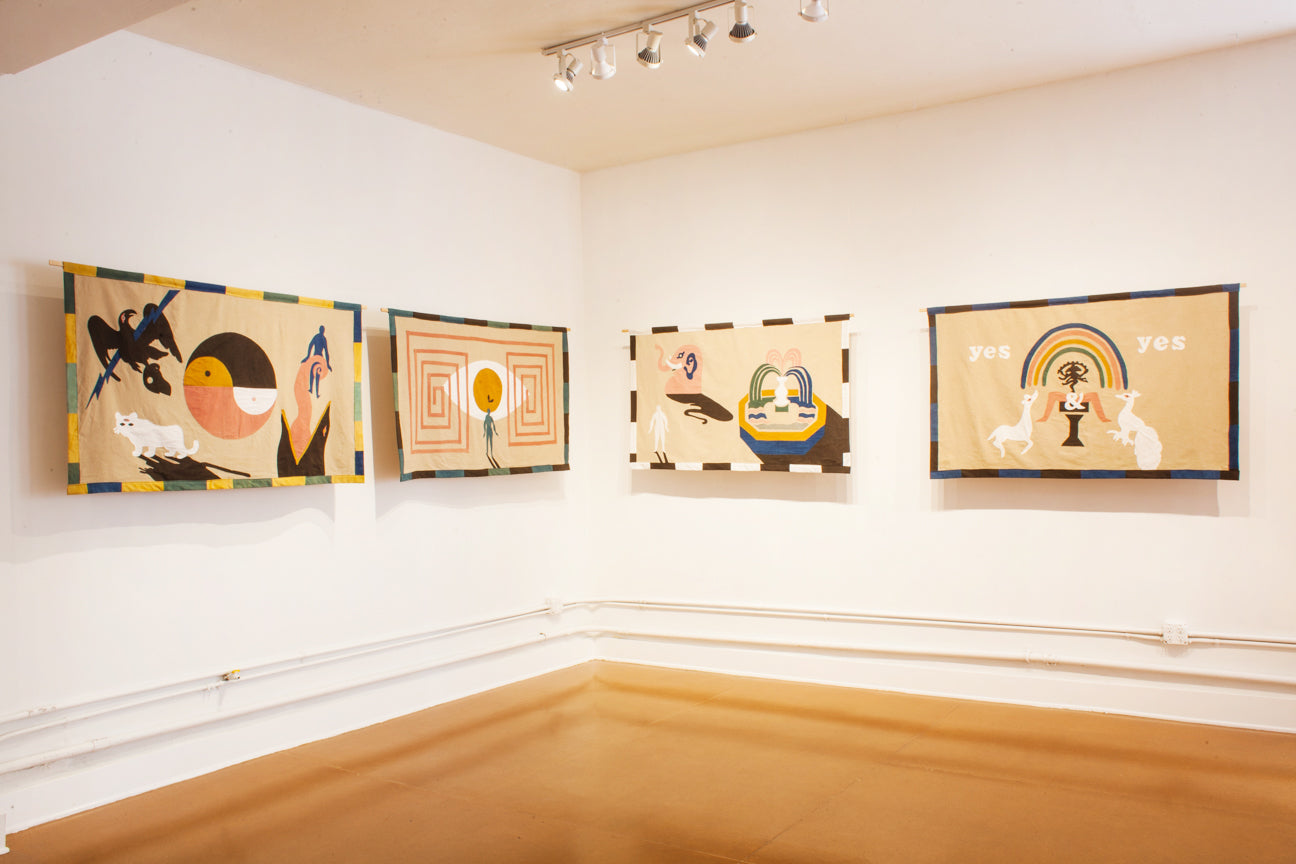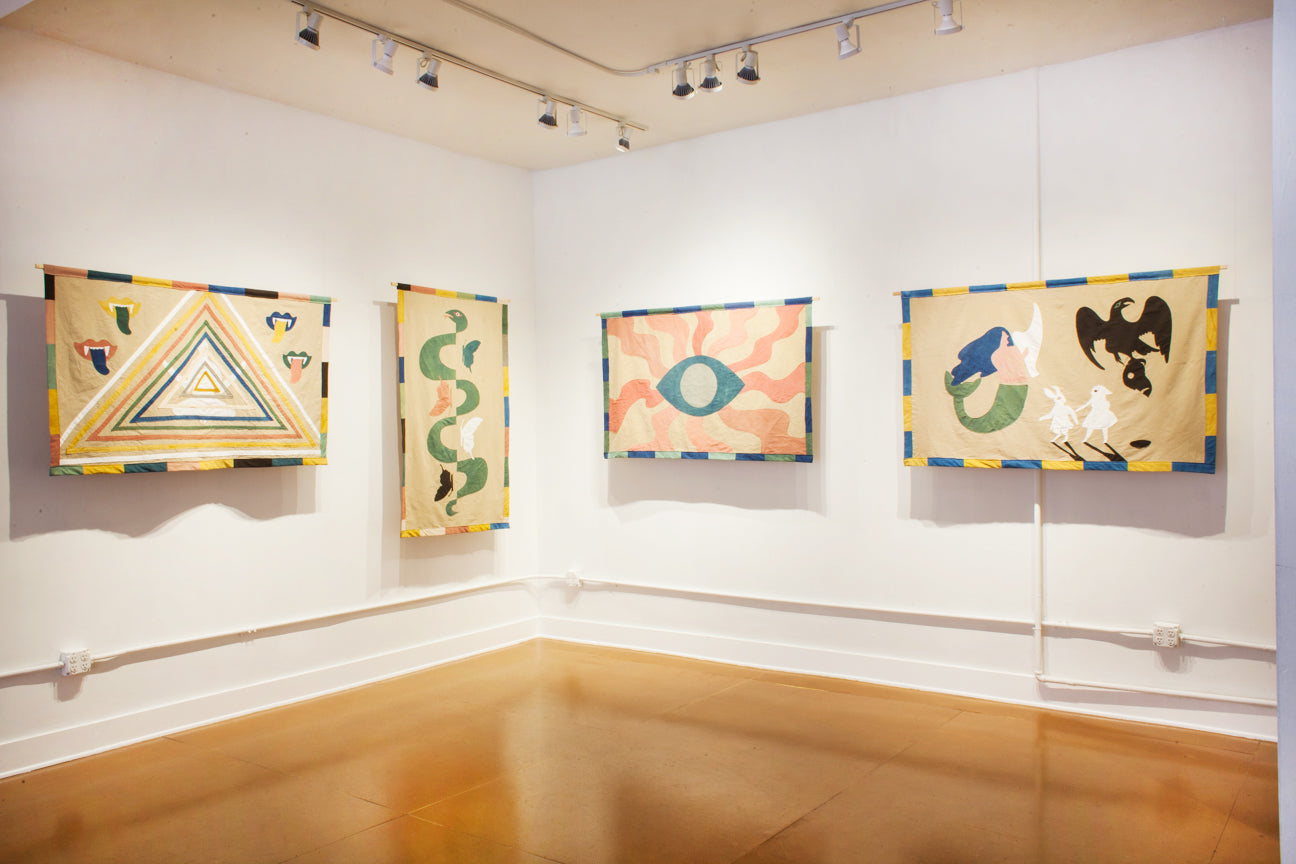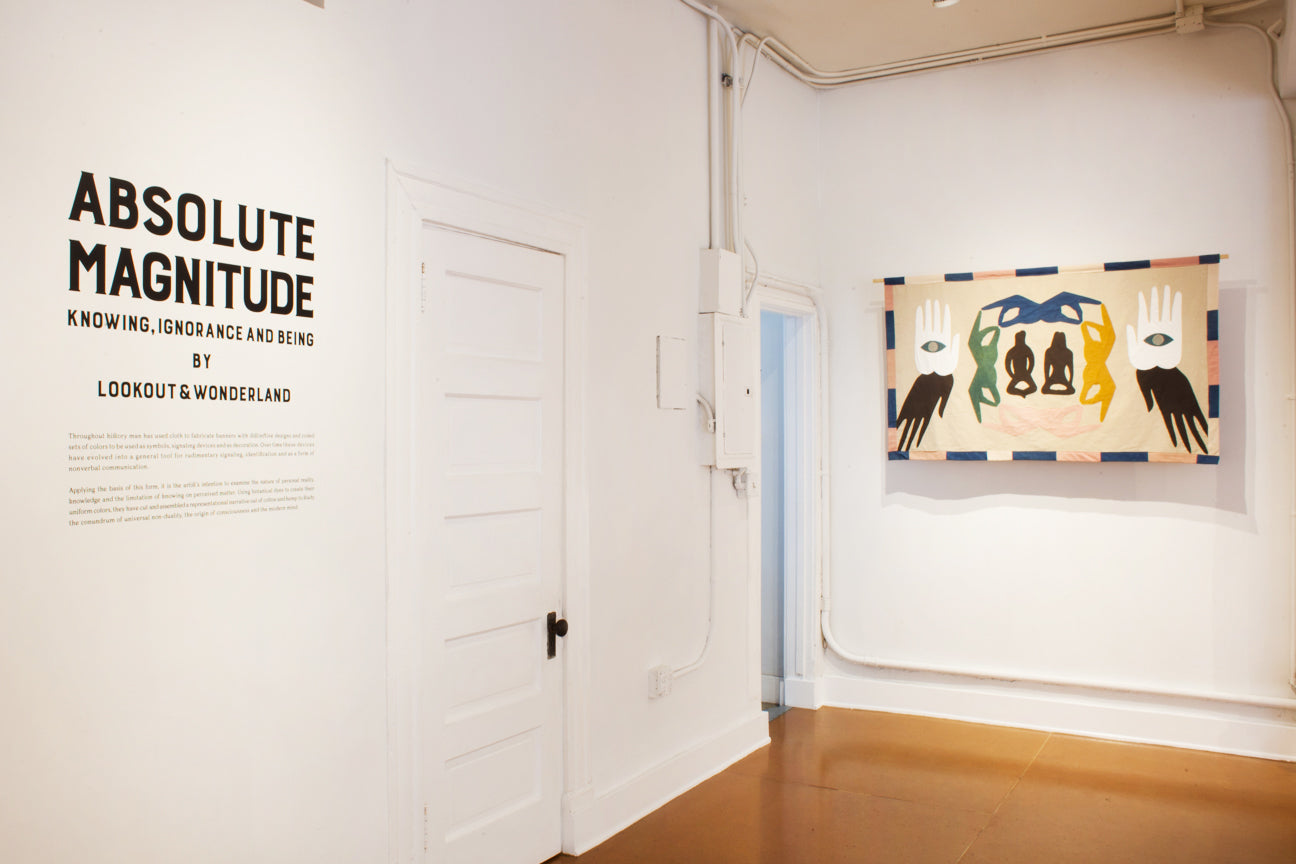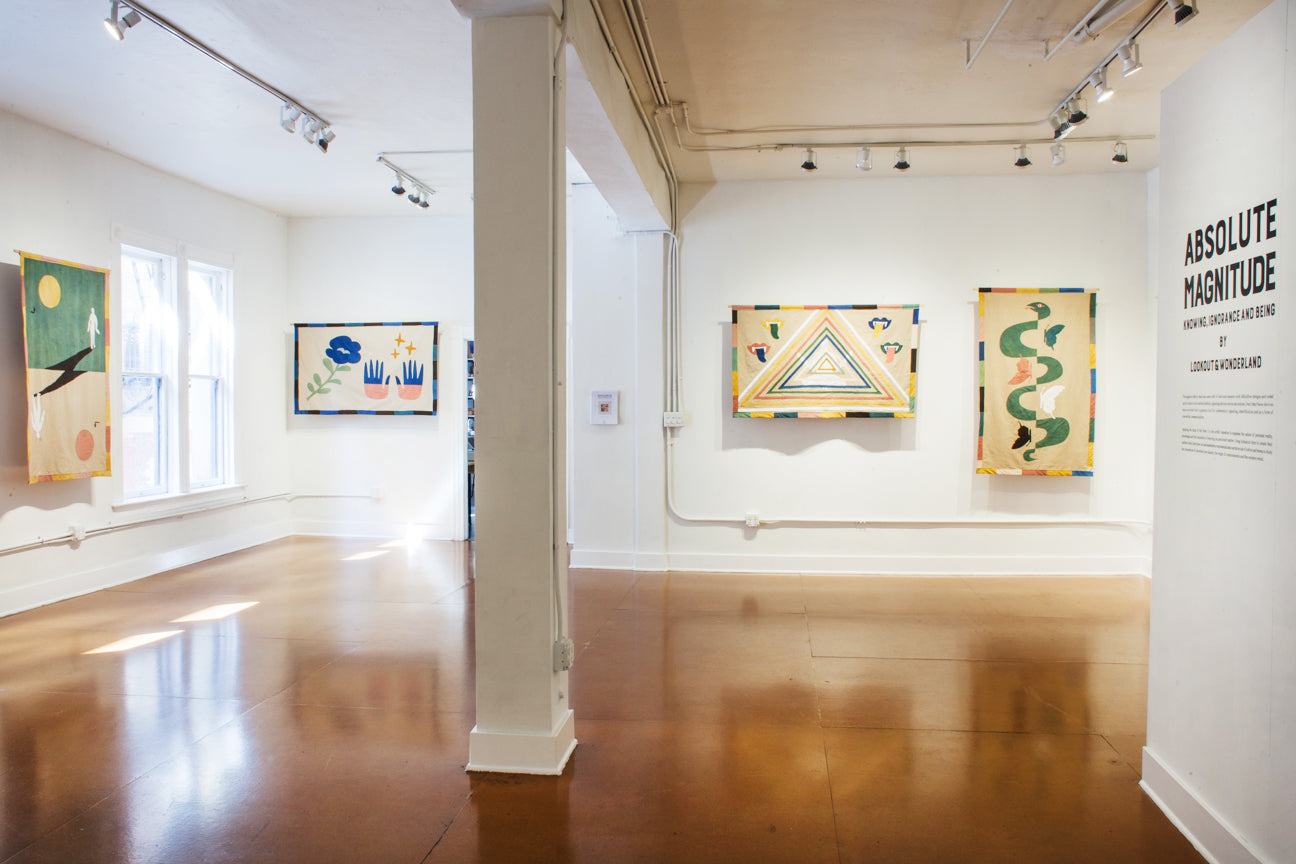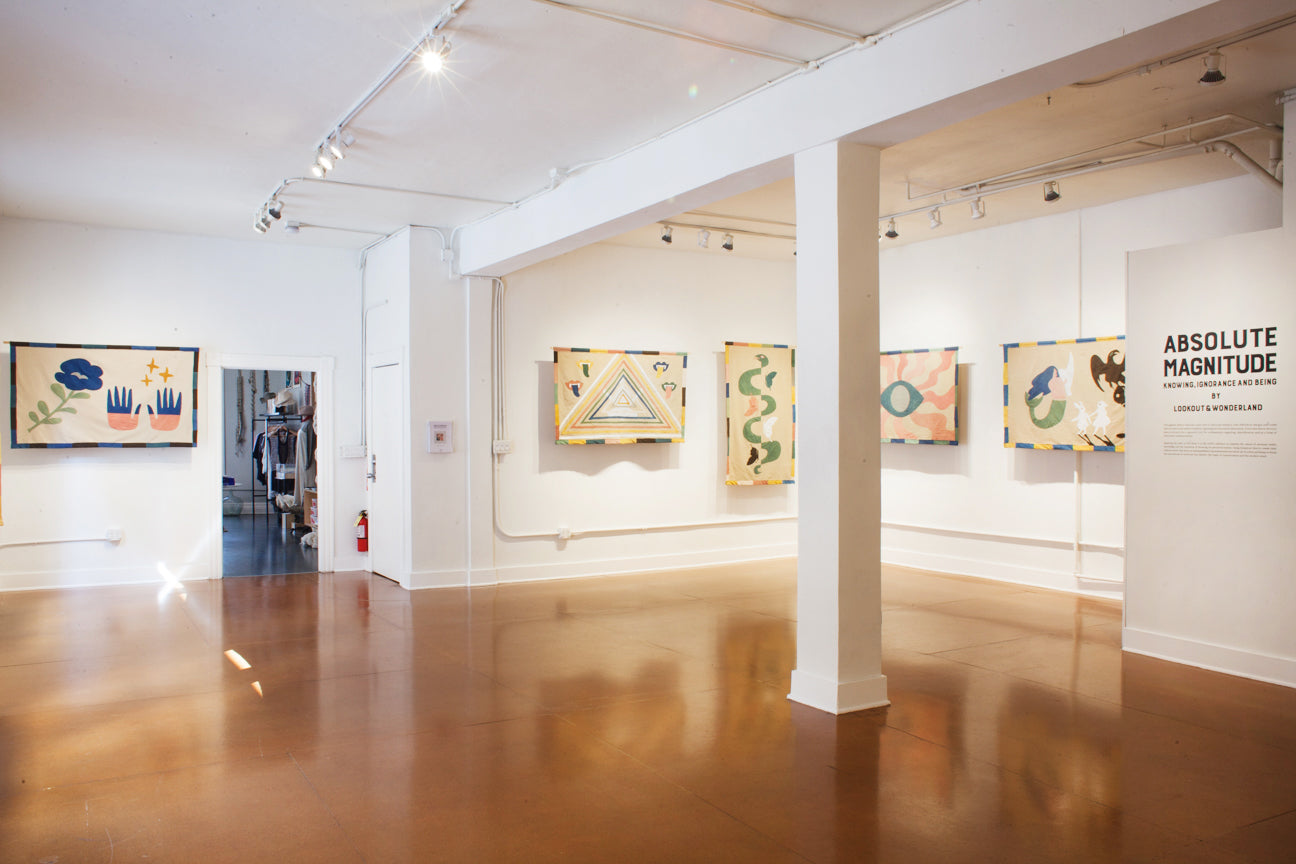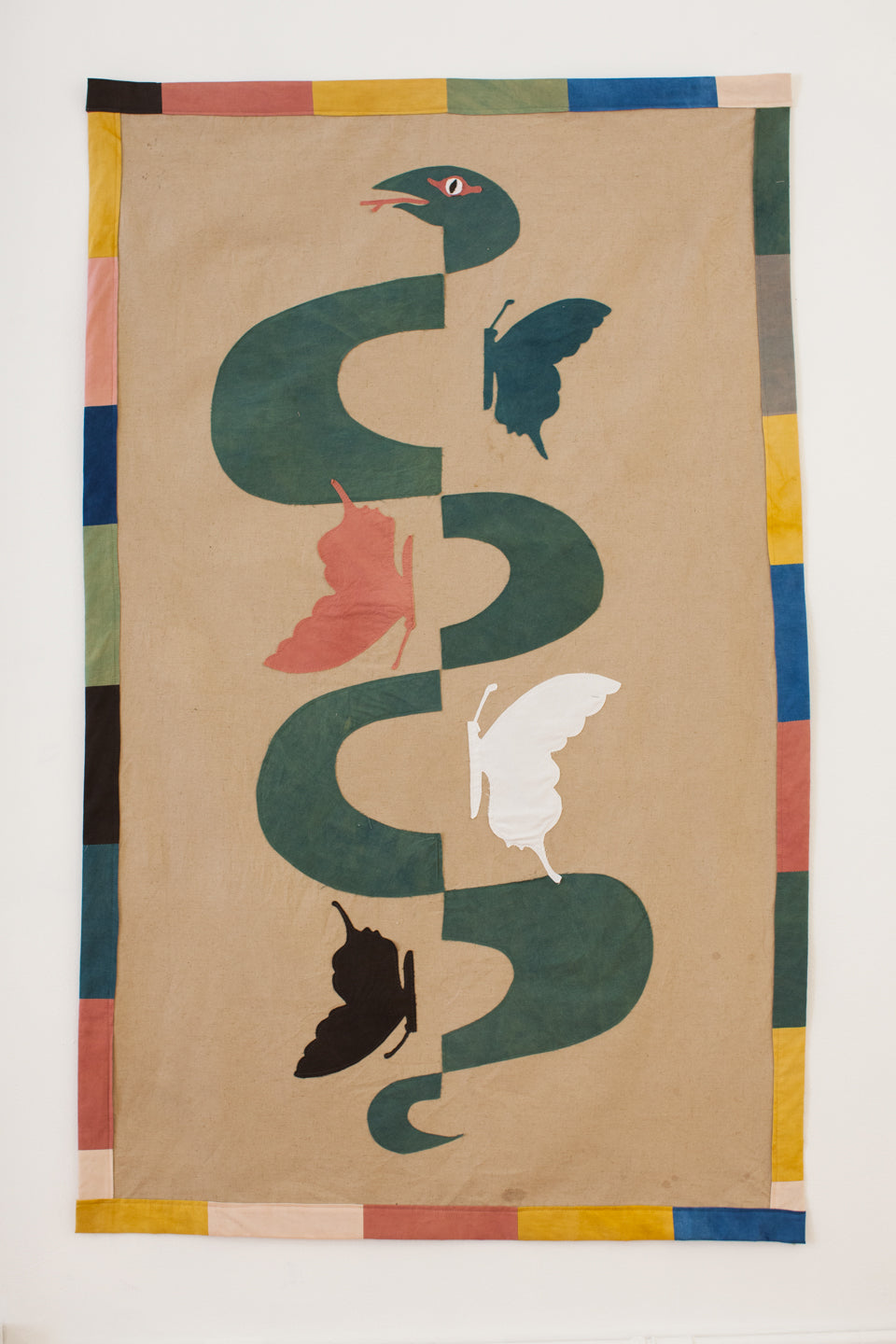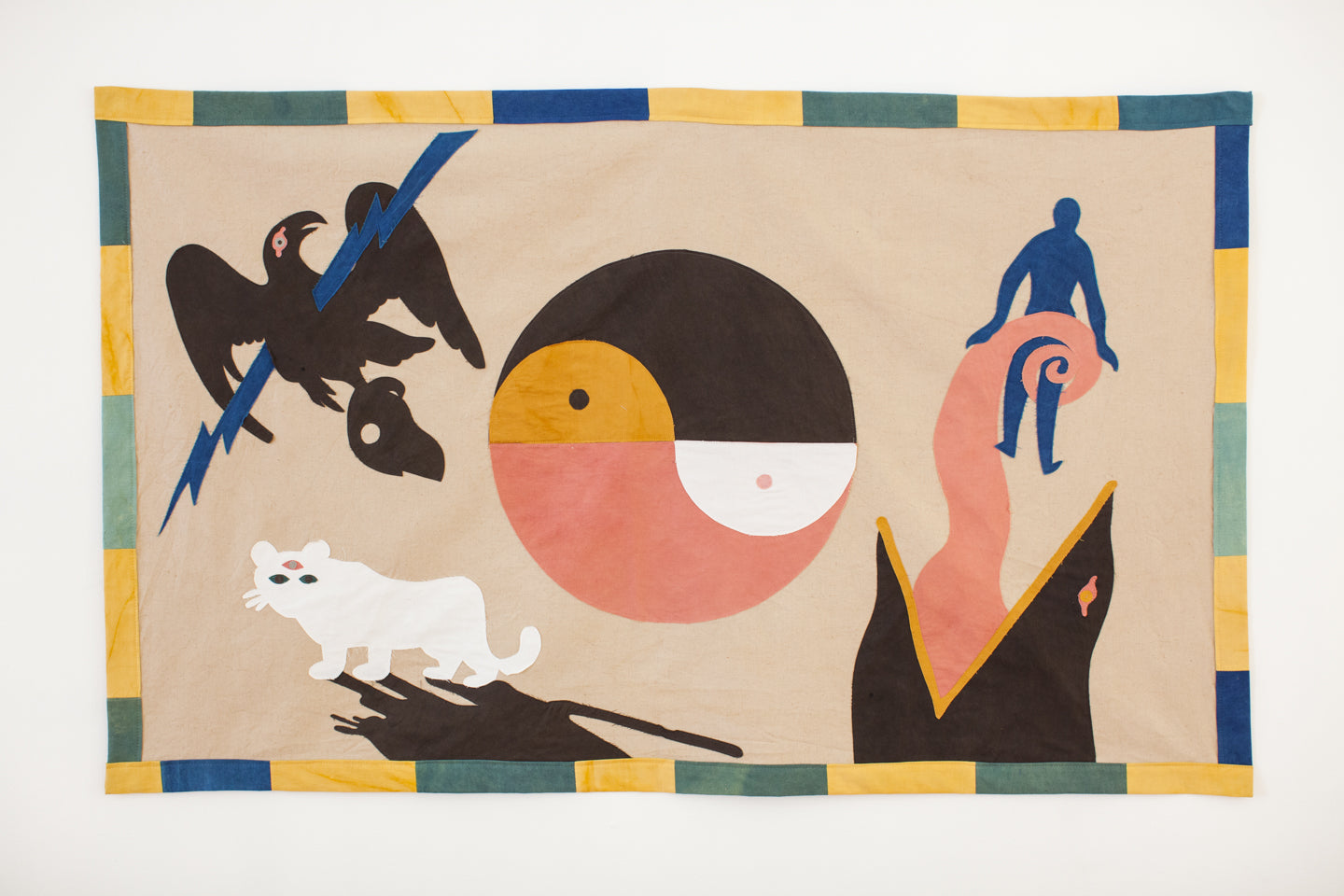 ABSOLUTE MAGNITUDE: Knowing, Ignorance and Being | Lookout & Wonderland: Yusuke Tsukamoto and Niki Livingston
June 11 - July 31, 2016
A collaborative, narrative-based work of naturally dyed and appliquéd flags by Lookout & Wonderland: Yusuke Tsukamoto and Niki Livingston examining the nature of consciousness and personal reality.
Throughout history, man has used cloth to fabricate banners with distinctive designs and coded sets of colors to be used as symbols, signaling devices and as decoration. Over time these devices have evolved into a general tool for rudimentary signaling and identification as a form of nonverbal communication.
Applying the basis of this form, it is our intention to examine the nature of personal reality, knowledge and the limitation of knowing on perceived matter. Using botanical dyes to create our uniform colors, we have cut and assembled a representational narrative out of cotton and hemp to study the conundrum of universal non-duality, the origin of consciousness and the modern mind.
James Frederick Ferrier suggests in Philosophy of Consciousness,
What is it but the act of consciousness, the act of becoming "I," the act of placing ourselves in the room which sensation and passion have been made to vacate? This act may be obscure in the extreme, but still it is an act of the most practical kind, both in itself and in its results...for what act can be more vitally practical than the act by which we realize our existence as free personal beings?