REAL NDNZ RETAKE HOLLYWOOD | Pamela J. Peters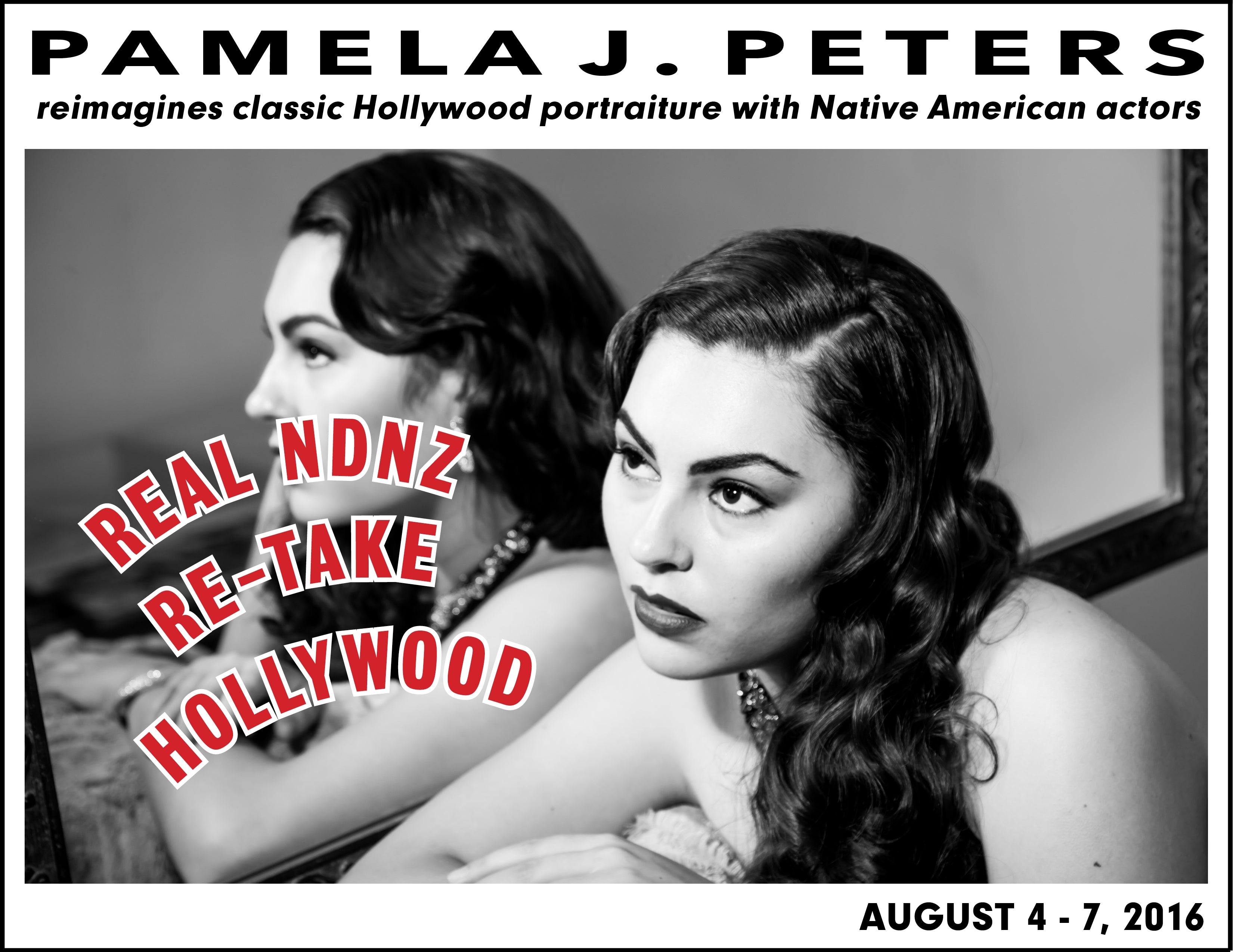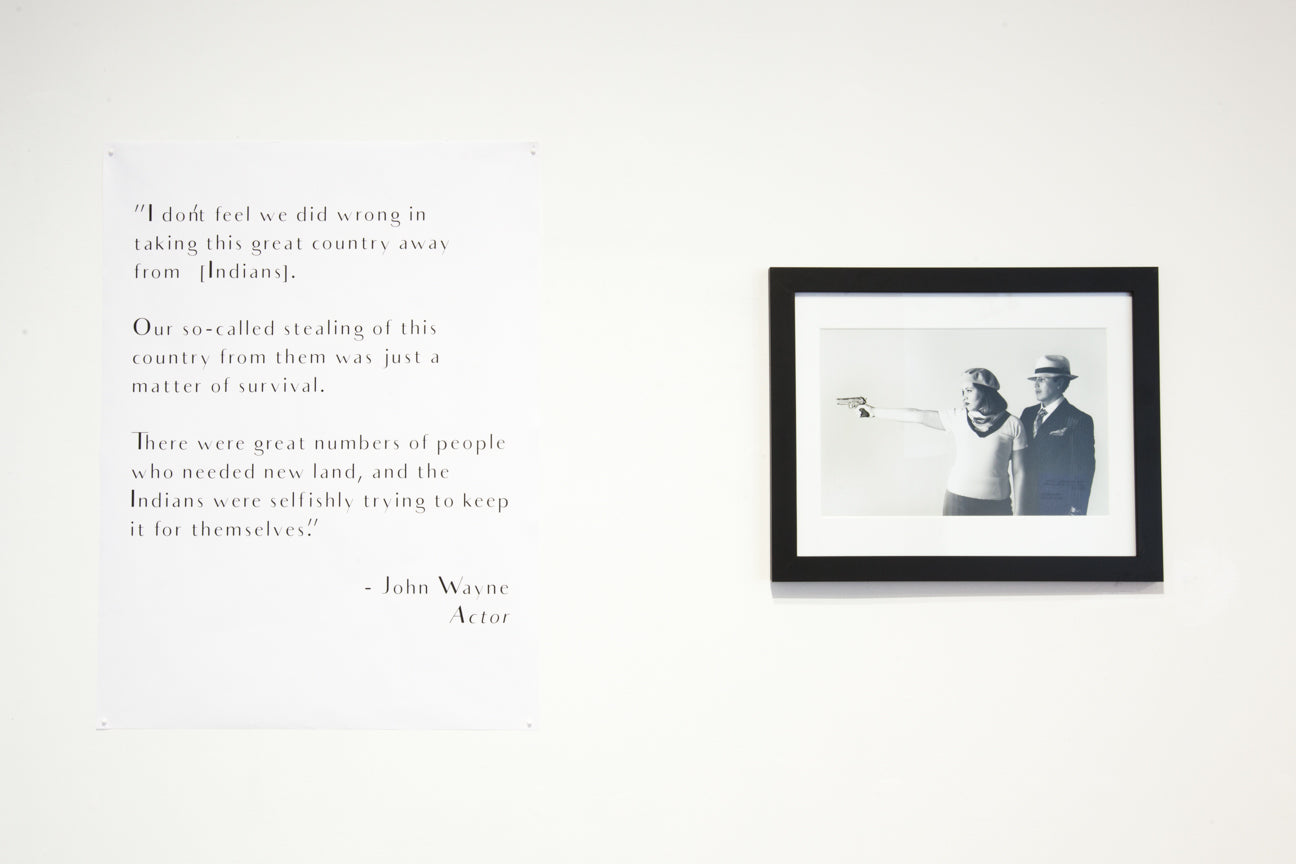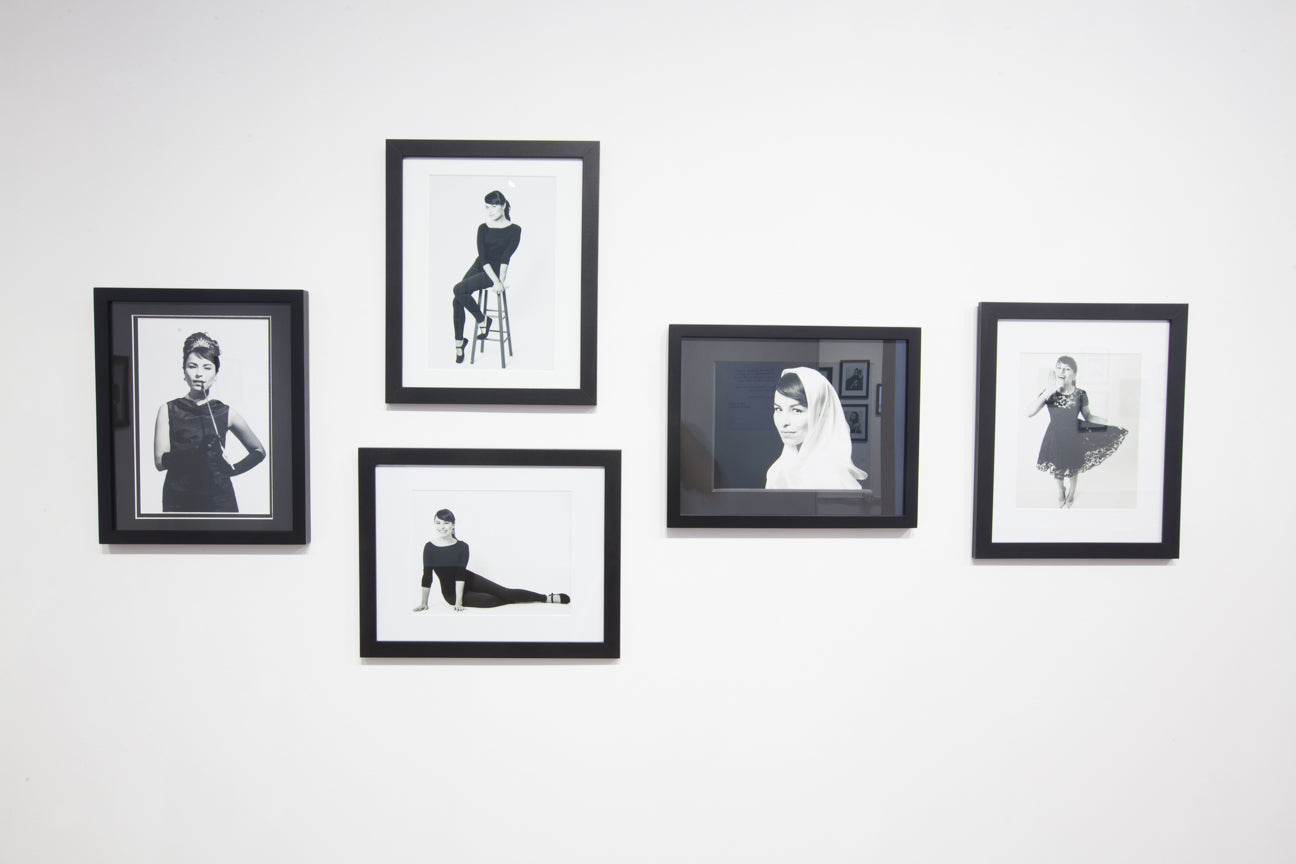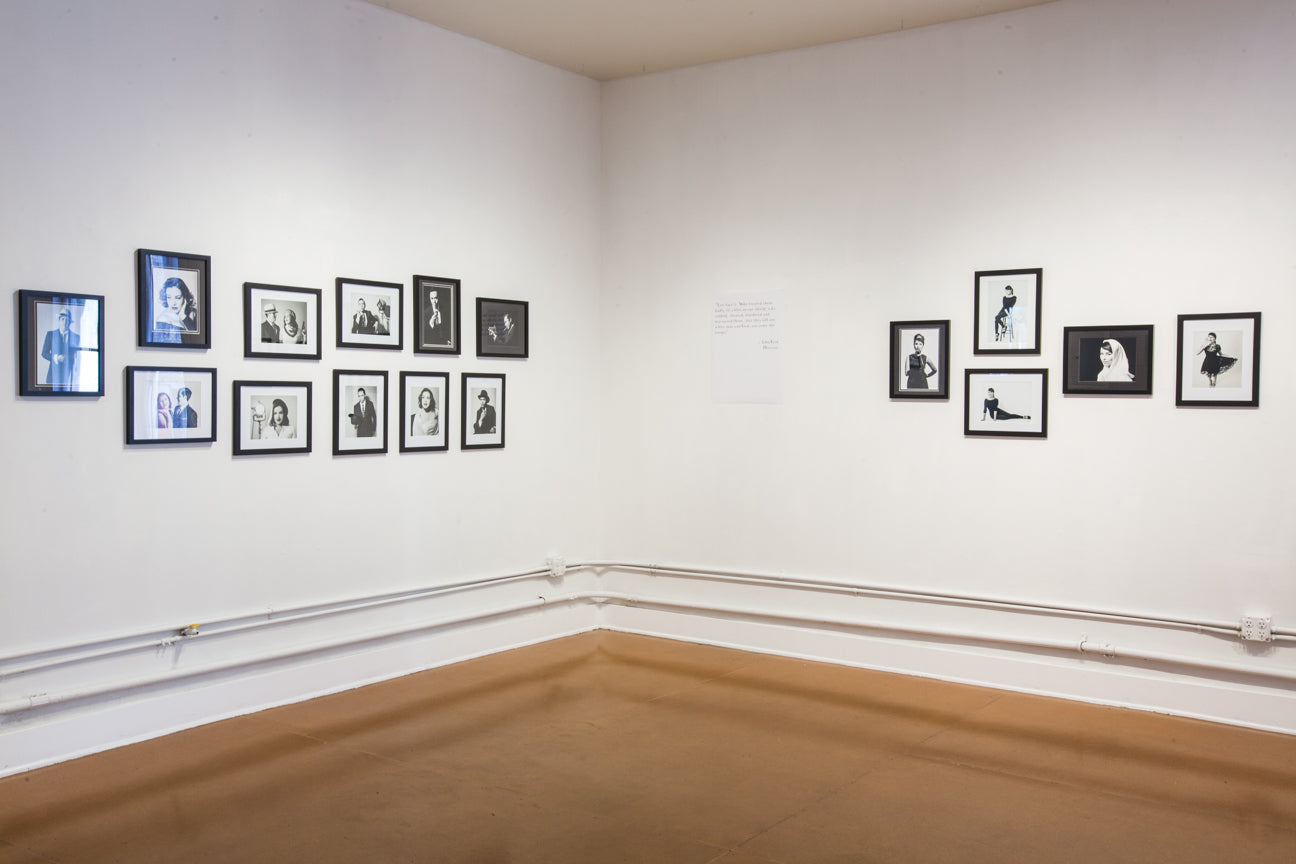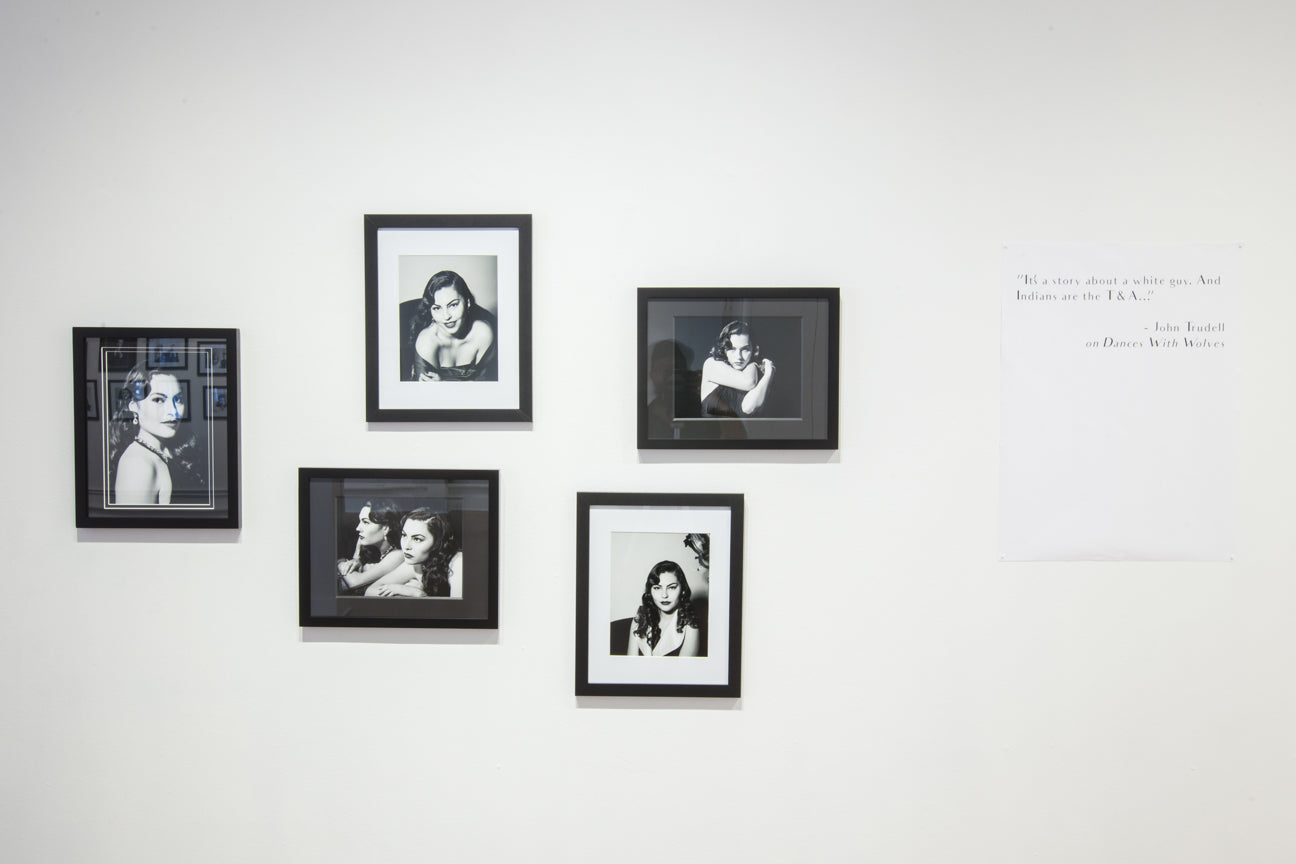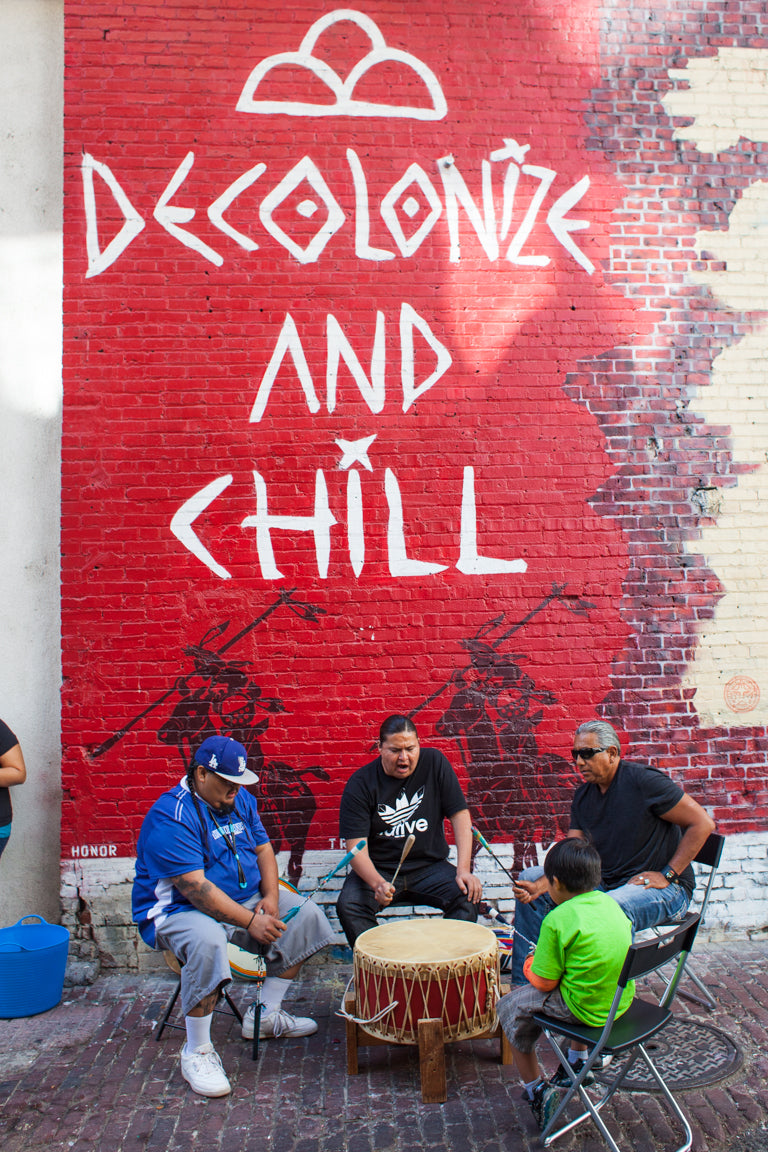 REAL NDNZ RETAKE HOLLYWOOD | Pamela J. Peters
August 4-7, 2016
REAL NDNZ RE-TAKE HOLLYWOOD showcases photographs from Diné photographer and filmmaker Pamela J. Peters, whose work seeks to disrupt and decolonize clichéd portrayals of Native Americans. This series "re-takes" and recreates classic, iconic portraits of movie stars of yesteryear by replacing those past film icons with contemporary Native American actors. Photographing "Real NDNZ" in the elegant clothes and iconic poses of James Dean, Audrey Hepburn, and others from the classic period of Hollywood film—rather than in the buckskin, feathers, and painted faces featured in most Hollywood films—deconstructs time-worn, demeaning representations and opens up new possibilities for seeing Indigenous peoples as contemporary, creative people.
Pamela J. Peters is an Indigenous multimedia documentarian from the Navajo Reservation, currently living in Los Angeles. Her multimedia work explores the lives and diversities of real American Indians, not ethnographic ephemera. Pamela's work pushes viewers to critically analyze the psychological and historical structures of Native Americans in mass media. Her work stems from what she has witnessed and can identify as a Navajo living in the city - the social impact of the negative, inaccurate, insulting images of stereotypical portrayal of American Indians still seen in film and television, and the portraits seen through a non-indigenous lens, which draws her to change how we see American Indians today. Her images give a truthful narrative and understanding of Indians in Los Angeles today.
To date, she has spoken at USC Annenberg School for Communication and Journalism, UCLA, California State Polytechnic University, Pitzer College, Cal Arts, UC-San Diego, UC-Riverside, UC-Irvine, Occidental College, UC Berkeley and Northwestern University and University of Oregon. Her photos have been featured at the Los Angeles Center of Photography, Arts District Los Angeles Photo Collective, and featured in the Los Angeles Times, Reuters News, Native Max Magazine, Los Angeles Magazine, Pasadena Magazine, Indian Country Today and American Indian Quarterly Journal. 
Pamela has a Bachelors of Arts degree from the University of California Los Angeles and studied Photography at Santa Monica College.